# #
Sono state rilasciate già da tempo diverse dichiarazioni in merito al finale di Game of Thrones, sia da parte del cast che dalla produzione. Queste riguardano essenzialmente ciò che hanno provato gli attori nel momento dell'ultima scena e ciò che presumibilmente proveranno anche gli spettatori. Oggi però riportiamo delle nuove e recenti dichiarazioni che riguardano più nello specifico ciò che ha ispirato gli showrunner Weiss e Benioff per il gran finale di serie e cosa si aspettano da esso.
# #
Gli showrunner di Game of Thrones hanno infatti dichiarato che per l'attesissimo finale di serie hanno preso ispirazione da una grande serie tv: Breaking Bad.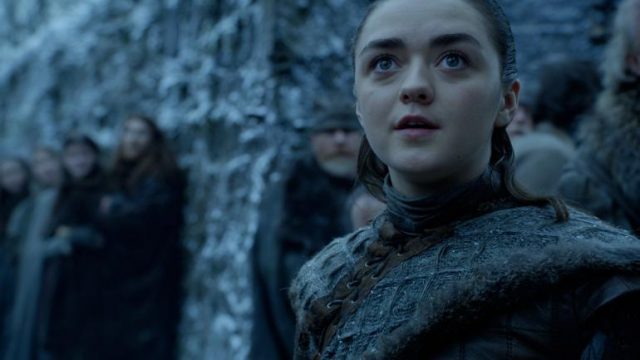 Nello specifico, Weiss ha raccontato a Entertainment Weekly:
# #
Non c'è alcuna versione in cui qualcuno possa dire "Devo ammettere di condividere l'opinione comune: questo è il finale perfetto". È una realtà impossibile che non esiste. Spero nell'effetto del finale di Breaking Bad, dove ci si chiede: "è un finale da 10 o da 10+?".
Nonostante questa speranza, Benioff sottolinea la loro preoccupazione:
Dall'inizio abbiamo pensato a come la serie potesse finire. Una buona storia non è una buona storia se ha un brutto finale. Siamo naturalmente preoccupati.
Come far fronte a questa preoccupazione? Benioff ha confermato che guarderà il finale di Game of Thrones da ubriaco e starà molto lontano da Internet.
Battute a parte, queste dichiarazioni da parte dei due showrunner confermano ancora una volta che il finale di Game of Thrones non soddisferà il pubblico nel suo complesso. Quello che però vorrebbero è un finale simile a quello di Breaking Bad, che più che separare le opinioni dei fan le unisca. Vorrebbero che i fan riconoscessero il buon finale della serie, un finale che la renderà nel complesso una grande serie dall'inizio alla fine.