Ad inizio maggio era stata diffusa una notiziona che ha scatenato subito i fan di Game of Thrones: quattro sceneggiatori (Jane Goldman, Brian Helgeland, Carly Wray e Max Borenstein) erano al lavoro su quattro diversi spin-off del fantasy di maggiore successo della HBO. Non uno ma quattro (come scritto qui)! A far luce sull'intera situazione è arrivato (finalmente) il buon vecchio zio George R. R. Martin, autore (amato e odiato) delle Cronache del ghiaccio e del fuoco da cui Game of Thrones prende vita.
Stando a quanto ha scritto Martin sul suo blog personale, gli spin-off in fase di lavorazione non sarebbero più quattro, ma cinque, con l'entrata in scena di un nuovo misterioso sceneggiatore (HBO, però, non ha ancora confermato o smentito). Lo scrittore ci tiene anche a far chiarezza sull'uso dei termini: spiega infatti, che spin-off non è proprio il termine giusto per questi nuovi cinque progetti.
"Quello di cui stiamo parlando sono nuove storie ambientate nell'universo secondario di Westeros. […] Nessuna di queste sarà uno spin-off di Game of Thrones in senso tradizionale", questi cinque nuovi show potrebbero essere dei prequel e sicuramente avranno nuovi protagonisti e probabilmente non saranno neanche ambientati a Westeros o a Essos.
Nessuno dei 4/5 prequel sarà ambientato nei racconti di Dunk ed Egg, raccolta conosciuta in Italia con il nome di Il cavaliere dei Sette Regni. Martin ha escluso categoricamente anche la possibilità di raccontare in uno dei prequel la storia della ribellione del futuro re Robert Baratheon, ritenendo la storia inutile.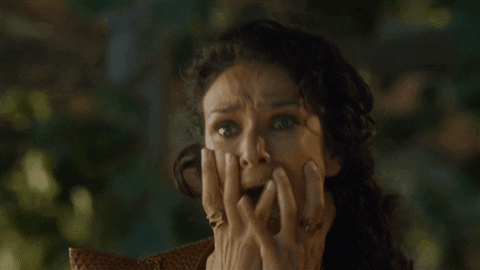 Lo scrittore, e co-sceneggiatore per due dei cinque prequel in cantiere (e consulente per gli altri tre), avrebbe incontrato i quattro sceneggiatori e approvato il loro lavoro svolto fino adesso. Ma una domanda ora sorge spontanea: come farà a far tutto?
"Vorrei avere la capacità di clonarmi, di allungare le giornate o di trovare un modo per vivere senza dover dormire", eh già, ben detto, Martin. I fan di Game of Thrones stanno ancora aspettando gli altri romanzi che compongono e chiudono il ciclo delle Cronache del ghiaccio e del fuoco…..
Quanto ancora dovremo aspettare? Stay tuned!