Game of Thrones è una Serie Tv ricca di contenuti e dettagli. Spesso è nostro compito ricostruire eventi e faccende avvenuti in passato, unendo i vari indizi che raccogliamo nel corso degli episodi. Forse chi ha letto i libri di George R.R. Martin è a conoscenza di dettagli maggiori, che nella Serie Tv sono rimasti impliciti o ben nascosti. La HBO aiuta però i fan della Serie: scopriamo come!
Ogni anno la HBO mette in vendita il cofanetto relativo alla stagione appena conclusa di Game of Thrones, con dei contenuti speciali relativi ad approfondimenti sulla storia narrata. Quest'anno la settima stagione sarà disponibile a partire dal 12 dicembre. Per un periodo limitato, insieme al cofanetto, ci sarà anche un altro bonus disc contenente il racconto sulla storia di Westeros.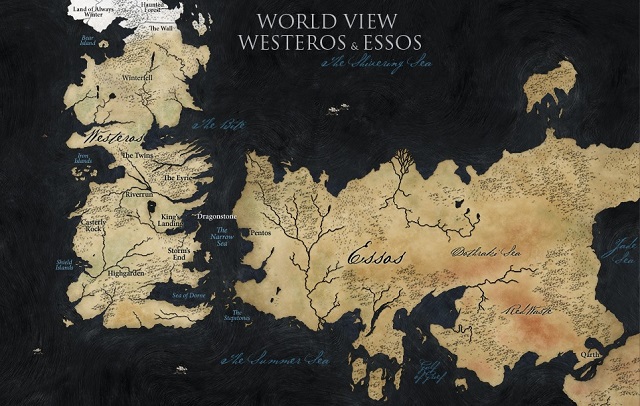 La Serie animata, contenuto extra del cofanetto, durerà 45 minuti circa. In questi giorni è stato rilasciato il trailer, che troverete a fine articolo. Il focus narrato riguarda il primo capitolo della famiglia Targaryen, ma secondo alcune indiscrezioni verrà raccontata anche la Ribellione di Robert e la sua incoronazione.
Questo contenuto extra potrebbe dare indizi sugli eventuali spin-off? Di sicuro la storia narrata è interessante per i fan. L'HBO potrebbe aver sfruttato questa occasione, dal punto di vista del marketing, per capire quali sono le storie che i fan vorrebbero vedere negli eventuali spin-off. La Serie animata è stata prodotta da David Benioff e Dan Weiss, in collaborazione con lo scrittore George R.R. Martin.
Parlando proprio di Martin, cosa sta facendo in questo momento? Lo scrittore sta ancora lavorando agli ultimi libri di Game of Thrones, che i fan lettori attendono con impazienza. Potrebbe tuttavia tornare come consulente della HBO per gli spin-off della Serie Tv, come aveva già fatto per le prime quattro stagioni della Serie madre.
Ecco il trailer della Serie animata, contenuto extra del cofanetto della settima stagione di Game of Thrones, che racconterà la storia di Westeros: