Quando dietro la creazione di nuove Serie Tv si nascondono nomi importanti le aspettative sono alte. In questi giorni è stata annunciata la produzione di una nuova Serie Tv e siamo certi che gli ideatori non ci deluderanno. Stiamo parlando di David Benioff e D.B. Weiss, showrunner di Game of Thrones.
Questo duo vincente produrrà Confederate, una Serie Tv incentrata su un'ipotetica Terza Guerra Civile Americana. Gli eventi saranno narrati in una linea del tempo alternativa, in cui gli stati del Sud sono riusciti a creare una nazione dove la schiavitù rimane legale, separandosi dall'Unione. La storia seguirà le vicende di diversi personaggi: politici, giornalisti, famiglie e schiavi.
Benioff e Weiss saranno gli showrunner della Serie Tv. Al progetto parteciperanno anche Nichelle Tramble Spellman (Justified, The Good Wife) e Malcolm Spellman (Empire). Per produrre la Serie verranno coinvolti anche Carolyn Strauss (Game of Thrones) e Bernadette Caulfield (Game of Thrones).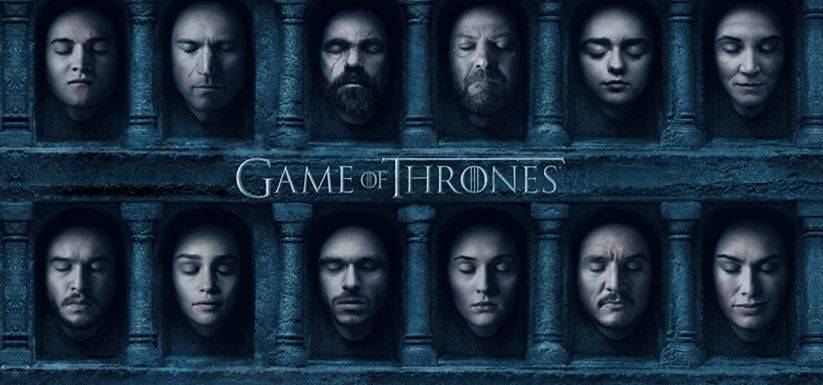 Confederate sarà prodotta dalla HBO, la stessa emittente di Game of Thrones. Ecco quanto dichiarato da Casey Bloys, presidentessa della programmazione originale HBO:
Visto che Game of Thrones si avvicina alla stagione finale, siamo lieti di poter continuare la nostra relazione con Dan e David, sapendo che ogni tema che trattano potrà diventare una Serie Tv unica e ambiziosa. Il loro intelligente ed emozionante approccio alla narrazione ha un modo particolare di coinvolgere l'audience, trasportandola in un viaggio indimenticabile. Confederate non deluderà le aspettative, e siamo onorati di aggiungere alla squadra anche Nichelle e Malcolm Spellman.
Confederate sarà la seconda Serie Tv sulla quale Benioff e Weiss lavorano. Game of Thrones (che è stata la prima) ha fatto vincere loro due Emmys come miglior Serie Tv drama. Il commento dei due showrunner sul progetto dimostra quanto i due credono nella potenzialità di questa nuova iniziativa. Ecco quanto dichiarato:
Abbiamo discusso Confederate per anni, originariamente concepito come un film. Ma la nostra esperienza con Game of Thrones ci ha fatto capire che nessuno garantisce una tavola di narrazione migliore e più grande della HBO. Non ci saranno Estranei o Draghi in questa Serie, ma stiamo creando un mondo nuovo.
Vista l'imminente stagione finale di Game of Thrones, la HBO sta già lavorando a quattro (forse cinque) spin-off dell'amata Serie Tv (ne abbiamo parlato qui!). Benioff e Weiss non parteciperanno a nessuno di questi progetti, concentrandosi solo sul finale della Serie. Una volta conclusa potranno quindi dedicarsi completamente alla produzione di Confederate. L'ottava e ultima stagione di Game of Thrones è prevista per il 2018 o 2019, periodo in cui inizieranno i lavori per Confederate.
Siamo sicuri che i due showrunner non ci deluderanno!