Salve a tutti, miei amati telespettatori! Oggi a Pomeriggio Cinque parleremo di tantissime cose, come al nostro solito. Vi mostreremo il video del carlino che non sa correre, analizzeremo le lettere scritte da Varys in Game of Thrones e mai inviate. Ci sarà addirittura uno speciale su Bronn e su come ha ridecorato Alto Giardino con l'aiuto dell'esperto di design Diego Thomas! Ma tutto questo non è niente in confronto al nostro ospite d'onore.
Io e la mia troupe, qualche giorno fa, siamo stati invitati all'evento più importante dell'anno. Certo, la location non era delle migliori e il clima era davvero troppo rigido, ma quando mai ci hanno invitato a un'incoronazione? Al massimo sono stata invitata in esclusiva al matrimonio di qualche ex tronista o gieffina! Dopo averla conosciuta di persona alla cerimonia, oggi la regina del Nord è in studio con noi per parlarci della sua vita, di come ha superato i suoi traumi e dei suoi rapporti con la famiglia.
Diamo il benvenuto a Sansa Stark, regina del Nord di Game of Thrones!
Ecco, questo è l'applauso rumoroso con cui si può accogliere una vera regina! Mia cara Sansa – posso chiamarti Sansa vero? Tra regine ci si intende… – come stai?
Salve Barbara, grazie per avermi invitata nel tuo studio. Sono stanca, immagina quanta fatica ci vuole per rimettere in sesto il Nord dopo due guerre. Ma soddisfatta. I frutti iniziano ad arrivare e finalmente posso prendermi i meriti che mi spettano.
Era ora! Come dimenticare la battaglia dei bastardi, che sarebbe stata un massacro senza il tuo ingegno! Ma si sa, questo è un mondo di uomini e il genio femminile non è riconosciuto così facilmente.
Esatto. Ricordo quando ero bambina e mi interessava solo ricamare, essere una bella signorina e diventare la futura sposa di un re. Ero davvero influenzata dalla cultura patriarcale!
Il legame con Joffrey ti ha svegliata, però…
Mi ha svegliata eccome. Quel ragazzino arrogante e problematico era davvero un diavolo. Ha ucciso mio padre, l'ha decapitato e ha infilzato la sua testa su un palo solo perché poteva. Era un mostro e non sai quanto ho goduto, dentro di me, quando è stato avvelenato. Certo sono dovuta scappare e ho lasciato Tyrion nella…
A proposito di Tyrion! Sai che molti miei telespettatori sperano di rivedervi insieme? Fa molto La Bella e la Bestia versione Medioevo.
Oh Barbara, mi sembra prematuro parlare di certe cose. Tyrion è accanto al Re dei Sei regni, mio fratello Bran ovviamente, e io sono impegnata al Nord. Però posso dirti in esclusiva che ci scambiamo molte lettere. Dopotutto, anche se ce l'ho fatta a rendere il Nord indipendente deve rimanere un legame stabile tra i regni. Hanno paragonato il mio gesto alla Brexit ma io, al contrario degli inglesi, ho rispettato il volere del mio popolo e ho tramutato subito le mie promesse in realtà.
Sansa, dicci il tuo segreto. Le italiane vogliono saperlo: come ha fatto la bambina che amava ricamare a diventare la donna decisa e forte che ho davanti a me?
Molti direbbero che la vita che ho fatto mi ha temprata. Indubbiamente è vero. Avere a che fare con Joffrey, con quella serpe di Cersei e con l'ipocrisia della corte mi ha formata. Ho dovuto imparare a mentire, essere accomodante e nel frattempo tramare per salvarmi la vita. Ho avuto un ottimo maestro.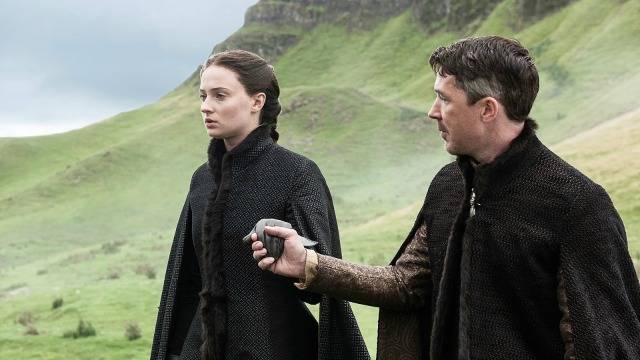 Sì, proprio di lui vorrei parlare. Petyr Baelish, Ditocorto, l'uomo più losco dei Sette Regni. Il manipolatore per eccellenza di Game of Thrones, quello che ha scaraventato tua zia giù dalla Porta della Luna…
Sì, Barbara, lui. Abbiamo capito. Non risvegliamo brutti ricordi… Lord Baelish mi ha insegnato l'arte di guardare lontano, di non pensare solo ai guadagni immediati ma a pianificare per il futuro. Mi ha insegnato a non fidarmi di nessuno, in primis di lui stesso. Infatti abbiamo visto la fine che ha fatto.
Anche a questo volevo arrivare, cara Sansa. Tutti gli uomini che ti sono vicini finiscono per morire di morte violenta. Joffrey, Baelish, Ramsey, tuo padre… Come ti fa sentire questa cosa?
Molte persone hanno tentato di farmi sentire in colpa per mio padre, ma alla fine ero una bambina, che responsabilità potevo avere? Ci sta che i bambini siano stupidi. Arya la saggia, la diversa, quella che pensava ad allenarsi… era lei l'eccezione! Per quanto riguarda gli altri, hanno solo avuto quello che meritavano.
Percepisco un po' di astio nei confronti di tua sorella. Parliamo proprio dei vostri legami familiari: dimmi tutto!
No, non c'è astio, non più. Siamo solo molto diverse. Ora lei è in giro per i mari a bordo delle navi Ong per salvare gli immigrati e io sono al Nord per tutelare la mia gente. I nostri stili di vita sono molto diversi, ma è comunque sangue del mio sangue. Per quanto riguarda Bran, anche lui ha avuto il suo riscatto e governerà con saggezza. Cadere dalla torre alla fine è stato relativamente un male! Farà del suo meglio, anche grazie anche ai consigli di Tyrion.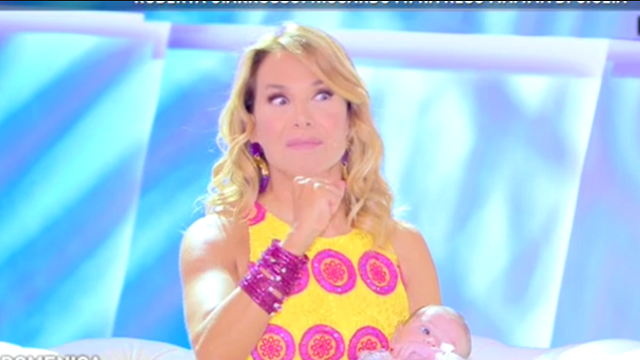 Che ti rigiri come un calzino, furbetta!
Ma no… Passando a Jon, lui non è mio fratello di sangue, come hai raccontato nel tuo speciale di qualche domenica fa, ma è come se lo fosse. Ora se n'è andato in giro a campeggiare con Tormund e i bruti, nel posto più adatto a lui. Gli voglio bene ma non è mai stato adatto alle corti e a tenere il potere. L'ho sempre visto come un tipo da montagna. E gli altri miei fratelli, e mia madre… spero siano fieri di me e di quello che ho ottenuto.
Di certo è così. Sansa ora dobbiamo salutarci, il nostro tempo è finito! Che grande piacere parlare con te e spero ci offrirai l'esclusiva anche per un eventuale matrimonio! Con tu-sai-chi mi raccomando! Facciamo il tifo per voi.
Carissimi spettatori, la regina ci ha lasciato! Potremmo dire che l'inverno se n'è andato, ma non tutte le curiosità sono state soddisfatte! Non temete: probabilmente, durante il prossimo servizio, Bronn potrà darci qualche dettaglio succulento sul Primo Cavaliere e sui suoi rapporti con lei. Il mio dovere è quello di tenervi informati su tutto quanto succede in Italia, a Westeros e nel mondo!
Il mio cuore è vostro, prima dei miei figli, ma anche vostro! A presto!