# #
Attenzione: evitate la lettura se non volete imbattervi in spoiler sul finale di Game of Thrones.
È finita così, in fretta e furia. Una serie tv che ci ha tenuti incollati allo schermo da più di otto anni. E in tutto questo tempo ne abbiamo viste di cotte e di crude. Un calderone talmente pieno di ingredienti che purtroppo, alla fine di Game of Thrones 8, risulta difficile riconoscere.
# #
Molti sono andati perduti nella fretta di finire una storia che meritava molto. Molto di più. Gli autori hanno deciso di attenersi alla semplice copertina, senza scavare in profondità, dimenticandosi di tutto ciò che si cela tra una virgola e un punto. Questa scelta ha causato dei buchi di trama in Game of Thrones 8 più o meno grandi.
La gran parte di questi riguardano il "Lore" della serie tv, ovvero tutto l'universo intorno alle vicende principali. Nell'amarezza e nella rassegnazione di non poter mai avere risposte riguardo certi dubbi, oggi li ricordiamo tutti.
# #
Che fine hanno fatto gli stregoni di Qarth?
Incontrati da Daenerys a Qarth, gli stregoni sono stati fondamentali per la formazione e l'evoluzione della futura khaleesi. Intriganti e di estremo interesse, ci hanno deliziato con delle visioni, ancora oggi poco comprensibili e solo in parte rispettate.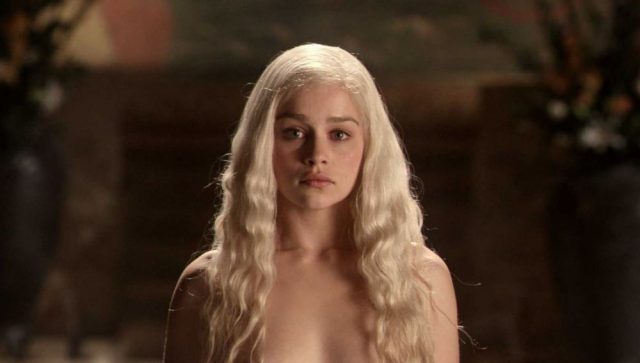 Gli stregoni hanno tentato di rapire i draghi di Daenerys perché a detta loro rendono la magia più forte. Un altro punto poco chiaro con la chiusura di Game of Thrones 8. Come se non bastasse, all'inizio della terza stagione uno di loro tenta di assassinare la regina. Non ci viene spiegato nulla su di essi, il che è incredibile visto che parliamo di una setta di stregoni e non di comuni mortali.
E le profezie?
Rimanendo in tema di "visioni" e magia, le profezie sono state un caposaldo della serie tv dall'inizio dei tempi. Dalla strega che maledice la gravidanza di Daenerys, alla frase di Melisandre sugli occhi durante la battaglia di Winterfell. Costellata di previsioni Game of Thrones 8 si conclude, lasciando con l'amaro in bocca, soprattutto a molti fan dei libri.
Nella fattispecie la totale mancanza di Azor Ahai e il ruolo apparentemente poco concreto di Jon Snow in connessione con la sua rinascita fanno storcere il naso. Sebbene gli elementi a favore del "principe che fu promesso" siano presenti in Game of Thrones fin dalla prima ripresa.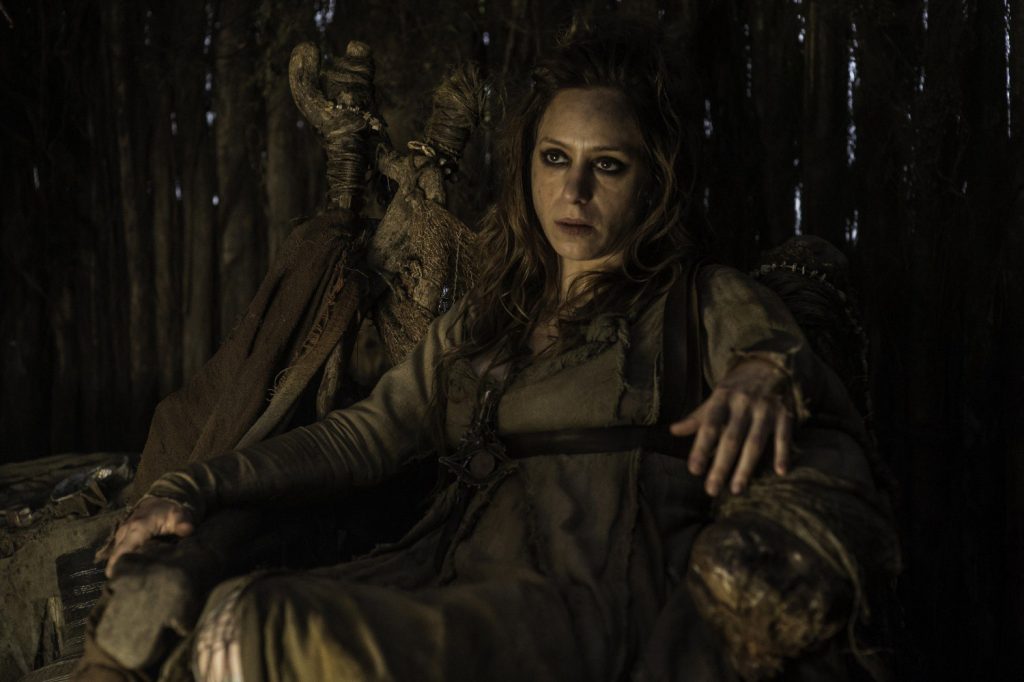 Allo stesso modo la profezia di Maggie a Cersei riguardo il suo futuro è oggetto di critiche. Sebbene nella serie tv il "Valonqar" non sia citato, tutti gli elementi affinché si potesse presentare erano palesi. Maggie nomina solo la morte dei figli e la dipartita di Cersei per mano di una regina "più giovane e bella". Tuttavia il fratello compie un percorso evolutivo completamente affine alla profezia, la quale si rivelerà in Game of Thrones 8×05 fallace e avvilente per la scrittura del personaggio di Jaime Lannister. E in parte anche dello stesso Tyrion.
Chi sono i tre Lord sconosciuti nel gran finale?
Ancora una volta dovremo affidarci a speculazioni. Questa volta il tema è solo apparentemente di poco conto ma in realtà è estremamente importante. Parliamo dei tre Lord di Westeros di cui non sappiamo né la provenienza né il ruolo nella storia di Game of Thrones.
In quanto membri del concilio rappresentano i Lord più potenti di Westeros, quindi non personaggi di poco conto. Le ipotesi in Game of Thrones 8 si diramano in due possibili direzioni. Tra di loro, uno in particolare, appare vestito con abiti più invernali, quindi potrebbe essere associato a Forte Terrore, ovvero il territorio dei Bolton. In questo caso parliamo semplicemente di un Lord importante del regno del Nord.
Un altro si specula possa essere un ex schiavista di Meereen, già visto nella serie tv. Teoria molto fragile, dato che parliamo di Westeros e dell'elezione del re locale.
Quel che sappiamo per certo è la presenza del principe di Dorne nel concilio.
Un'altra possibile direzione, la quale però non ci dà comunque risposte, è la semplice rappresentanza di regni che nella serie tv non hanno mai avuto un "peso". Nella fattispecie parliamo delle Terre della Tempesta, appartenute in passato ai Baratheon. L'Altopiano, appartenuto ai Tyrell e le strategiche Torri Gemelle dei Frey, le quali dopo la dipartita di Walder è poco chiaro a chi siano state date in gestione. In questo caso specifico, è difficile trarne una valutazione poiché le torri sono un territorio delle Terre dei Fiumi e i Frey sono ex alfieri di casa Tully.
Qual è il ruolo della casata Reed?
La casata dei Reed non è stata minimamente approfondita ai fini della narrazione in Game of Thrones. Eppure hanno avuto un ruolo decisivo per il futuro dei Sette Regni. Per quanto riguarda Howland Reed, amico intimo di Ned Stark, non abbiamo mai avuto notizie per tutto lo show. Appare solo in specifici flashback.
La figlia di Howland, Meera Reed, aiuta Bran a tornare a Grande Inverno, tra mille disavventure. Scorta il piccolo Stark dal Corvo con Tre Occhi e lo protegge dagli Estranei. La casata dei Reed non è stata più nominata e non è stata neanche presente in nessuna delle future e catastrofiche battaglie. Un nome, quello dei Reed, completamente dimenticato e gestito decisamente male.
Ellaria Sand e Daario Naharis?
Cominciamo con il parlare di Ellaria Sand, amante di Oberyn Martell e (in teoria) regina autoproclamata di Dorne. Quel che sappiamo per certo è che Cersei Lannister ha deciso di lasciarla in vita, per sottoporla a una sofferenza quotidiana, nelle segrete di Approdo del Re.
Non sappiamo se Ellaria Sand sia effettivamente morta o meno durante l'attacco di Daenerys in Game of Thrones 8×06, oppure prima. Come non sappiamo quasi nulla riguardo Dorne e i suoi regnanti. Unica eccezione per un nuovo e sconosciuto principe citato da Varys. Lo vediamo per la prima volta, e unica, nel gran finale.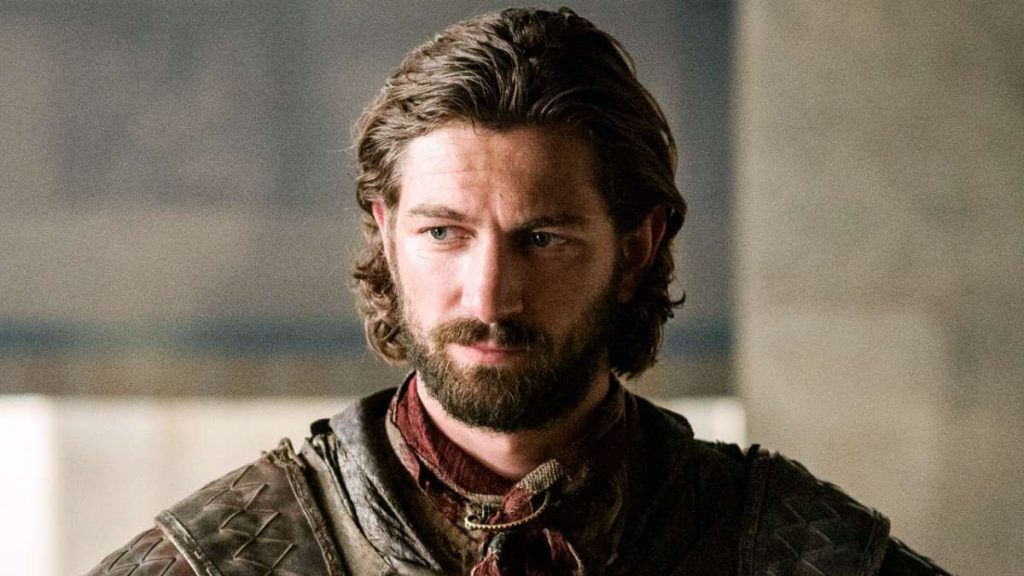 Per quanto riguarda Daario Naharis, l'ultima volta che lo abbiamo visto è stata nella 6×10, quando Daenerys gli ha comunicato la sua decisione di lasciare lui e i Secondi Figli a Meereen. A seguito di questo evento non abbiamo avuto più notizie di Daario.
Non sappiamo come procedono le cose a Essos e come ha reagito il suo popolo alla morte della sua regina. Non sappiamo neanche se siano intervenuti a Westeros, per rinforzare un esercito decimato dalla battaglia di Winterfell. Insomma, anche stavolta non sappiamo nulla, proprio come Jon Snow.
Bran e il Re della Notte
La più grande delusione di Game of Thrones. Un buco di trama grande quanto un abisso riguarda il nuovo re dei Sette (anzi sei) Regni. Il suo ruolo criptico ed enigmatico non viene mai spiegato per tutta la serie tv. In Game of Thrones 8 non sappiamo quasi nulla su Bran, il Corvo con Tre Occhi, gli Estranei e il Re della Notte.
Diamo per buone le poche notizie che si sono degnati di darci in otto stagioni. Ovvero come è nato il Re della Notte, come i neonati diventano Estranei e cosa fa a grandi linee il Corvo con Tre Occhi. Oltre ciò: buio totale. Un salto nel vuoto delle mille interpretazioni e nessuna reale spiegazione.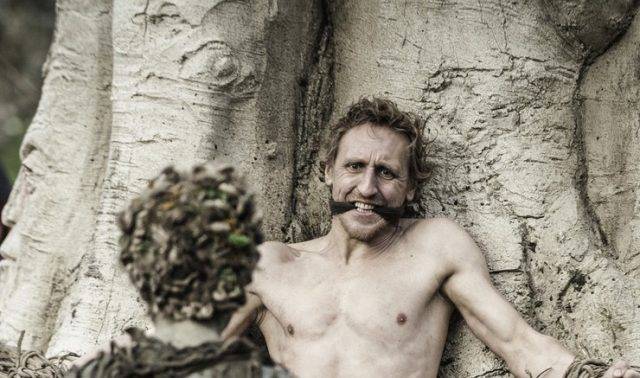 Speriamo che almeno alcune di queste risposte ci vengano date nello spin-off sui Primi Uomini in produzione. Anche se, a dirla tutta, è intellettualmente sbagliato e offensivo verso il pubblico.
E la barzelletta di Tyrion?
Questo non è un reale buco di trama, ma un elemento simpatico e alquanto singolare dello show. In Game of Thrones 8×06,Tyrion prova a raccontare, durante la riunione dei Maestri, la storia di quando portò un asino e un nido d'ape in un bordello.
L'aspetto divertente non è tanto la storia, o presunta barzelletta in sé. Quanto il fatto che il nostro amato nano non riesce mai a concludere questa storia. Non è infatti la prima volta che tenta di raccontarla in otto stagioni. Ogni volta, sistematicamente, viene interrotto.
Non sapremo mai cosa successe in quel bordello con l'asino e il nido d'ape.
Allo stesso modo non sapremo mai se un altro finale in Game of Thrones ci avrebbe soddisfatti o meno.
Quel che è certo è che la fine di questo percorso che abbiamo affrontato per otto lunghi anni ci ha emozionati tantissimo.