# #
Game of Thrones si è conclusa definitivamente a maggio di quest'anno tenendo incollati allo schermo milioni di telespettatori in tutto il mondo. L'enorme esposizione mediatica del cast ha contribuito a diffondere molteplici curiosità sullo show e anche il documentario Game of Thrones: The Last Watch si è rivelato abbastanza interessante per i fan. Eppure potrebbe esserci ancora qualche dettaglio sulla serie di cui non siete a conoscenza.
# #
In questo articolo trovate 5 curiosità sull'ottava stagione del fantasy HBO basato sui romanzi di George R. R. Martin. Tra gli aneddoti ci sono alcuni retroscena e anche l'opinione di Stephen King sull'ultimo capitolo scritto da D.B. Weiss e David Benioff.
1) Emilia Clarke aveva raccontato il finale di Game of Thrones in anticipo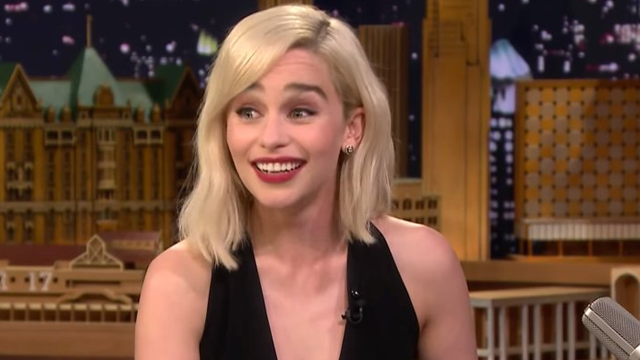 # #
Emilia Clarke ha un legame viscerale con il personaggio di Daenerys (ne abbiamo parlato in questo articolo) e, dopo aver letto la sceneggiatura dell'ultima stagione di Game of Thrones, è stato molto difficile per lei gestire l'insieme di emozioni contrastanti. Per questo motivo l'attrice ha raccontato alla madre il finale della serie prima che iniziassero le riprese, sperando che la donna non lo rivelasse a nessuno.
Il segreto sulla trama dello show è stato difficile da mantenere per tutto il cast ed Emilia Clarke non è stata l'unica a cedere alla tentazione. Sophie Turner aveva già confidato a Joe Jonas il finale di Game of Thrones, facendogli promettere di non rivelarlo a nessuno.