Quando pensiamo a Game of Thrones, una delle prime cose che ci vengono in mente è, indubbiamente, la morte di svariati personaggi. Abbiamo infatti assistito a diverse dipartite, per lo più uccisioni. Ce n'è però una che potrebbe essere sfuggita anche ai fan più accaniti della serie.
Gli showrunner di Game of Thrones hanno confermato che Cersei Lannister ha ucciso Ser Pounce, l'adorato gatto del figlio Tommen.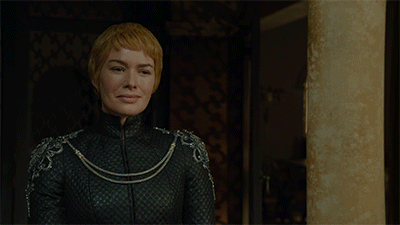 David Benioff e Dan Weiss hanno recentemente parlato con Entertainment Weekly e hanno confermato che Ser Pounce, il gatto preferito di Tommen, è morto. Benioff ha infatti dichiarato:
Cersei odiava "Ser Pounce" a tal punto da non permettere all'animale di sopravvivere. Quindi ha deciso di attuare un'esecuzione diabolica e violenta. La morte di Ser Pounce è stata così orrenda da non poter essere trasmessa in televisione.
Il gatto è apparso sul piccolo schermo solo per pochi secondi, ma le confessioni di Benioff e Weiss non possono che farci pensare. Perché Cersei avrebbe deciso di compiere un atto tanto violento? Secondo un autore del web la regina non voleva che il gatto girasse per il castello ricordandole del figlio che lei stessa ha spinto al suicidio.
Come già detto, abbiamo visto Ser Pounce solo in un episodio della quarta stagione (Oathkeeper). Ma gli autori hanno confermato che c'è una possibilità di vederlo ancora. Weiss ha infatti dichiarato:
Se comprate il box-set super esteso di Game of Thrones vedrete la morte di Ser Pounce. Un'intera clip dedicata alla sua triste dipartita.
I due showrunner hanno anche confermato che riprendere questa scena è stato molto difficile. Benioff ha infatti confessato che lavorare con quel gatto non è stato per niente facile. Questo perché a differenza dei cani, che obbediscono agli ordini, i gatti hanno un proprio modo di lavorare.
Avremo quindi la possibilità di vedere questa scena nel prossimo cofanetto!