Mi trovo a parlare sempre più spesso di come le serie tv, negli ultimi anni, abbiano fatto passi da gigante. Non solo come trama o come argomenti trattati, ma quasi tutte, da New Girl a Game of Thrones, hanno inserito al loro interno un tratto caratteristico.
Sto parlando degli animali. È una cosa a cui raramente si fa attenzione, un po' perché siamo abituati a vederli già nella vita di tutti i giorni e un po' perché non sempre sembrano avere un ruolo preponderante nella trama.
Come però spesso accade, ci sono le eccezioni che confermano la regola. Nello specifico, quella di oggi verrà infranta dalla presenza di gatti. In serie tv come New Girl, o Gilmore Girls, ne abbiamo visti diversi! In alcuni casi abbiamo prestato più attenzione, in altri meno.
La verità è che il gatto viene spesso considerato come un animale indipendente, del tutto autonomo e forse anche troppo menefreghista per l'amore umano. Le, spero poche, persone che pensano questo non hanno idea di quanto si sbagliano. I gatti sanno infatti essere creature molto affettuose e bisognose di attenzioni, seppur non constanti.
Lo insegnano anche le serie tv, in effetti. Ed oggi voglio parlare proprio di loro: dei gatti carismatici delle serie tv. Alcuni sono riusciti a rubare letteralmente la scena ai protagonisti, altri invece, pur essendo comparsi per pochi secondi, hanno lasciato il loro ricordo impresso nei nostri ricordi.
1) Ferguson (New Girl)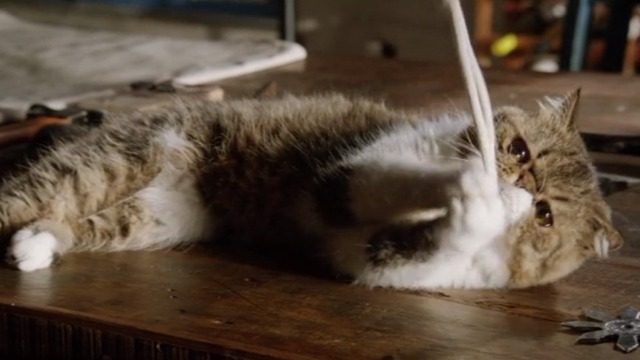 Carino, coccoloso e fin troppo adorabile! Basterebbero queste poche parole a descrivere il caro Ferguson, gatto di Winston nella serie tv New Girl. Arrivato in una maniera quasi sofferta, visto che la prima idea del suo padrone era quella di ucciderlo per ripicca, è diventato una presenza importante più di quanto ci si sarebbe aspettati.
Certo, in New Girl Ferguson non compare proprio spessissimo, ma quando lo fa mostra sempre il suo lato più adorabile, e dimostra di saper rubare la scena agli altri coinquilini. In più, con una sua sola apparizione risolve moltissimi problemi! Ve la ricordate la tazza del sesso di Nick e Jess, diventata la ciotola per il latte del gatto?
2) Salem (Sabrina, the teenage witch / Chilling Adventure of Sabrina)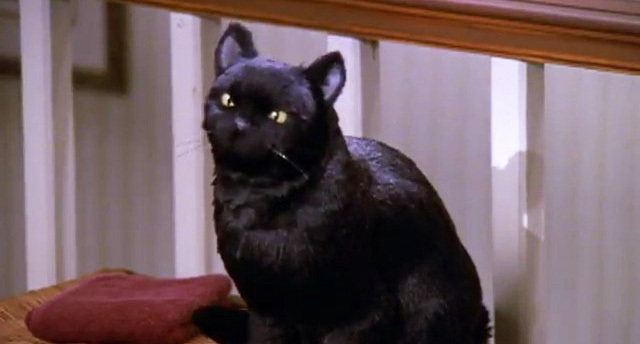 Prima dell'arrivo di New Girl c'era però un altro gatto famosissimo, anche lui preso da una comedy, molto più adolescenziale! Potevamo forse dimenticarci del caro vecchio Salem? Il gatto di Sabrina, che nella serie tv degli anni '90 era dotato di parola e sarcasmo, è tornato di recente in auge grazie alla serie tv Netflix Chilling Adventure of Sabrina.
Peccato solo che in questa nuova versione non parli, e che appaia anche molto di meno. La nota positiva è che, quando lo fa, attira sempre la nostra attenzione. Gli vogliamo bene, ma sicuramente il nostro cuore resterà incollato al Salem originale, che rubava la scena alle zie di Sabrina con solo due battute.
3) Nancy (2 Broke Girls)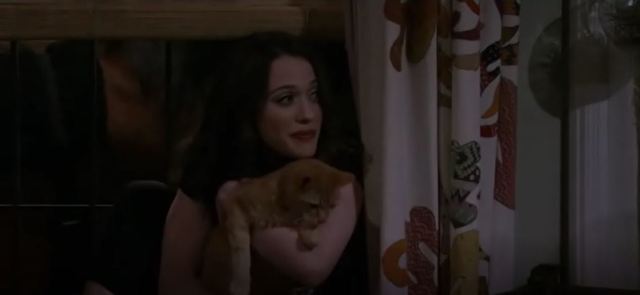 Dopo essere passati per New Girl e Sabrina, the teenage witch concludiamo la presenza dei gatti nelle comedy con la sempre divertente 2 Broke Girls. È vero che questa serie tv è spesso stata considerata volgare, e mi trovo d'accordo con chi lo afferma. Però c'è anche da dire che ci sono state delle presenze davvero interessanti.
Tra gli animali noi ricordiamo Chestnut (di cui abbiamo parlato in questo articolo qui), ma non possiamo dimenticarci che compare anche il piccolo gatto Nancy. Salvato da Max dopo una nottata di miagolii insistenti, viene poi lasciato dalle due ragazze in un quartiere ricco, salvo poi rendersi conto che la sua vera padrona lo stava cercando. La scena in cui le due cercano le cercano però un nuovo padrone come se dovessero spacciare droga è davvero memorabile!
4) Lord Tubbington (Glee)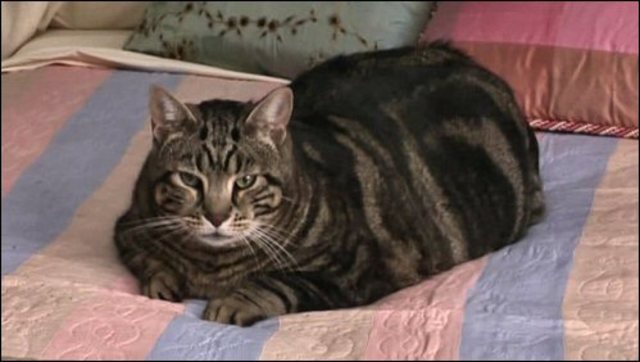 Passiamo ora dalle comedy come New Girl ai teen drama, con uno dei gatti che sicuramente resterà impresso nella nostra memoria nei secoli dei secoli. È vero, ci sono gatti famosi anche in serie tv a tema sovrannaturale, come Streghe o Buffy, ma nessuno è come Lord Tubbington! Il famoso gatto di Brittany in Glee.
Lo conosciamo nella seconda stagione, durante il programma YouTube della sua padrona "Fondue for two", e attira subito la nostra attenzione. Brittany stessa ce lo descrive come un gatto particolare, che mangia solo cibo umano ed è appassionato di Scientology! Come scordarci poi dell'episodio in cui gli dedica una canzone perché hanno litigato?
5) Cinnamon (Gilmore Girls)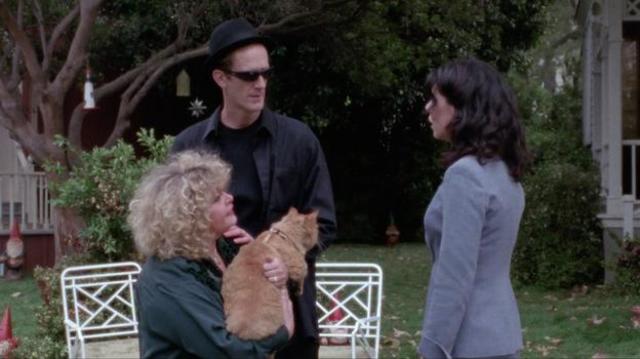 Un'apparizione breve ma intensa per un gatto molto speciale! Come già detto anche per New Girl ci sono animali che non compaiono poi spessissimo, ma quando lo fanno rubano la scena. È ciò che ha fatto anche la cara dolce Cinnamon, gatto di Babette in Gilmore Girls. La vediamo solo nei primi episodi della prima stagione, ma a noi basta.
Soprattutto dopo che si è deciso di dedicare un intero episodio alla sua veglia funebre. Già, perché come è arrivata nelle nostre vite così anche se ne è andata. La vediamo un'ultima volta in un momento in cui no è in grado di camminare, per cui le viene costruito un carrellino per portarla in giro… Il carrellino non durerà molto, ma noi la ricorderemo sempre.