A seguito dell'annuncio relativo alla data di uscita dell'ottava e ultima stagione di Game of Thrones i fan hanno iniziato a sviluppare diverse nuove teorie. Una di queste riguarda ad esempio il ritorno di Ditocorto per l'ultima stagione (ne abbiamo parlato qui). Quella di cui parleremo oggi riguarda invece Cersei Lannister e la sua gravidanza.
C'è davvero che crede che Cersei Lannister, o più specificamente il bambino che aspetta, riuscirà a salvare Westeros dal Re della Notte.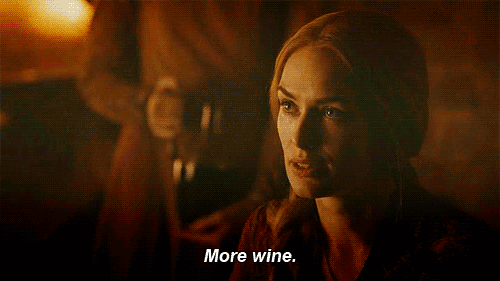 Insomma le teorie più recenti relative all'ottava stagione di Game of Thrones sono confusionarie, alcune al limite dell'assurdo e davvero forzate. Questa teoria potrebbe rientrare perfettamente in questa lista, ma non sarebbe la prima volta che assisteremmo ad un colpo di scena di queste dimensioni.
A evidenziarla è stata la testata The Independent, che riporta quanto spiegato da un utente di Reddit. Tornando alla settima stagione, Cersei comunica a Jaime di essere incinta (e il bambino potrebbe non essere suo). C'è chi pensava che potesse essere solo un modo per manipolare i fratelli, ma la gravidanza della regina è già stata confermata. E a quanto pare qualcuno crede sia proprio questa gravidanza a salvare Westeros dal Re della Notte e quindi dall'invasione da parte degli Estranei.
In che modo? Questa teoria ricorda che gli Estranei accettano i neonati in sacrificio, quindi Cersei potrebbe decidere di sacrificare il bambino consegnandolo al Re della Notte. La leonessa di casa Lannister che salva tutti? Nessuno ci scommetterebbe, ma a questo punto non possiamo escludere a priori davvero niente.
Nel corso delle otto stagioni di Game of Thrones abbiamo assistito al sincero amore che Cersei prova nei confronti dei propri figli. Un amore affiancato da un'incredibile abilità di manipolazione per conquistare o mantenere il potere. Se il bambino avesse davvero un ruolo fondamentale per la serie, il nascituro potrebbe subire la stessa sorte dei fratelli defunti oppure potrebbe anche rafforzare la volontà della regina di rimanere sul trono, consapevole di avere un erede.