Spoiler alert: non proseguite con la lettura se non siete in pari con la visione di Game of Thrones 8.

Nel terzo episodio di Game of Thrones 8, La lunga notte, i vivi sono schierati a Winterfell contro l'esercito dei morti del Night King. Jon Snow, nonostante tutto il suo eroismo, si è dimostrato impotente e inefficace contro il Re della Notte e viene inchiodato in punto dal potente Viseryon. In un momento di particolare frustrazione, Jon urla al drago a pochi metri di distanza. Nello stesso momento la sorella (o meglio, cugina) di Jon, Arya, entra di soppiatto nel Giardino degli Dei e uccide il Re della Notte.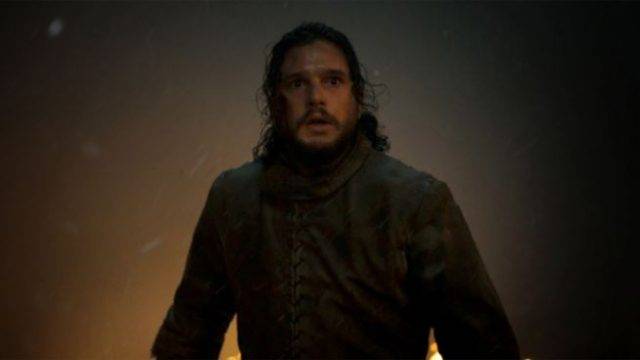 Ciò ha fatto nascere varie teorie dei fan su cosa stesse urlando Jon. Alcuni suggeriscono che non stava sbraitando al drago, ma strillava "Go!" per segnalare ad Arya che Viseryon era distratto e che lei era libera di introdursi furtivamente nel Giardino degli Dei. Ma Tim Kimmel, l'editor del suono di Game of Thrones 8, vincitore di un Emmy, afferma che non è andata proprio così. Intervistato da Inverse, dichiara:
Per quanto ne so, sta solo urlando. Sta facendo del suo meglio per arrivare al Giardino degli Dei per proteggere Bran, perché sa che i White Walkers e il Re della Notte sono diretti in quella direzione e che è suo dovere andare lì e proteggerlo. Sfortunatamente, questo drago di ghiaccio è sulla sua strada. Quindi, per quanto ne so, non è a conoscenza del fatto che Arya si stia dirigendo laggiù. Sta solo cercando di proteggersi e si rende conto di essere in un vicolo cieco. Ho visto quelle teorie di cui dite. Personalmente, non credo che sia quello che sta succedendo. Non ho mai chiesto a Benioff o a Weiss, gli showrunner, se questa era l'intenzione, ma per quanto ne so, sta solo urlando, preparandosi a combattere questa cosa.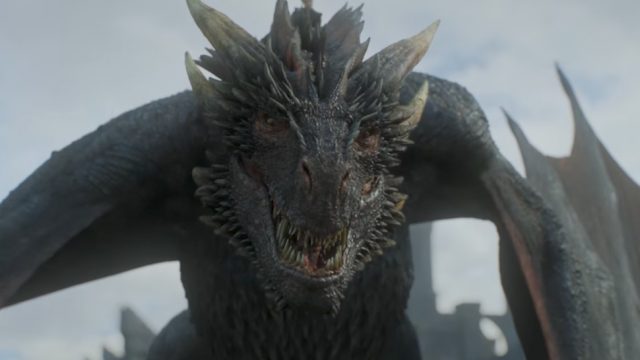 Solo poche persone evidentemente hanno il privilegio di sapere davvero perché Jon Snow si è alzato in piedi e ha urlato contro quel drago mortale: Kit Harington (probabilmente), gli showrunner di Game of Thrones 8 David Benioff e DB Weiss (sicuramente), e forse anche Tim Kimmel, che potrebbe non aver detto tutta la verità.
La spiegazione di Kimmel ha senso se si considera il resto dell'episodio. Arya non sapeva che sarebbe entrata di soppiatto attraverso la boscaglia. Non ha mai fatto parte del piano. Ѐ stata la donna rossa, Melisandre, che ha ricordato ad Arya il suo destino: quello di uccidere quelli con "occhi blu", come il Re della Notte. Tutto l'addestramento che la giovane Stark aveva fatto a Braavos per diventare una degli Uomini senza volto nella Casa del Bianco e Nero, l'ha portata a quel momento, quando ha sconfitto l'antica minaccia.
Cosa ne pensate di questo momento? Fatecelo sapere nei commenti. L'episodio finale di Game of Thrones 8 è in arrivo: prepariamoci al momento con altre teorie!