Spoiler alert: non proseguite con la lettura se non siete in pari con la visione di Game of Thrones 8.
Per anni i fan di Game of Thrones hanno chiesto a gran voce lo scontro tra Sandor Clegane e suo fratello Gregor Clegane, soprannominato "Cleganebowl". I due sono reputati i migliori combattenti in tutta Westeros, e tra loro non corre buon sangue, per usare un eufemismo.
Il Mastino è uno dei personaggi più popolari di Game of Thrones, e la popolarità del Cleganebowl proviene sia dall'amore del fandom per lui (e per l'attore Rory McCann) sia dal desiderio di vederlo vittorioso sul fratello, reo di aver segnato la sua infanzia piena di abusi.
Game of Thrones 8×05, "The Bells", ha finalmente visto i due fratelli combattere l'uno contro l'altro, ed è stato epico. Non solo lo scontro è stato emozionante e visivamente godibile, ma è inserito in un momento dove l'episodio mostra gli orrori della guerra, del fuoco e del sangue, e il collasso del tessuto sociale e culturale di una città.
Nonostante l'attuale stagione di Game of Thrones sia altamente divisiva, il fandom ha decisamente apprezzato la spettacolarità del combattimento tra questi due titani, restando soddisfatto dell'epilogo di una delle figure più tragiche dell'intera serie.
L'idea di una resa dei conti finale tra il Mastino e la Montagna era stata instillata già in passato, e alla fine il Mastino ha avuto la sua rivincita.
Lo sai cosa ti aspetta.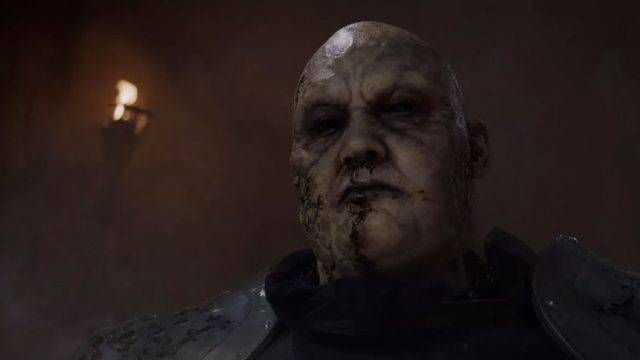 La Montagna e il Mastino sono sempre stati in forte disaccordo. Anche da giovanissimo Gregor Clegane era un individuo sadico, pericoloso, estremamente violento. Littlefinger racconta a Sansa nel quarto episodio della prima stagione, "Storpi, bastardi e cose rotte", che quando erano bambini Gregor ha letteralmente bruciato la faccia di suo fratello Sandor per aver osato prendere uno dei suoi giochi senza chiedergli il permesso. Questo episodio lasciò Sandor sfregiato a vita e con la paralizzante fobia per il fuoco. In seguito, Gregor ha compiuto altri atti orribili – come racconta Oberyn Martell nel loro scontro – e questo ha alimentato l'odio di Sandor.
Nei libri di George R. R. Martin apprendiamo che la Montagna potrebbe aver ucciso la sorella e il padre per ottenere più rapidamente eredità e titolo. Sandor fuggì lo stesso giorno e ha passato la maggior parte della sua vita aspettando il momento perfetto per vendicarsi.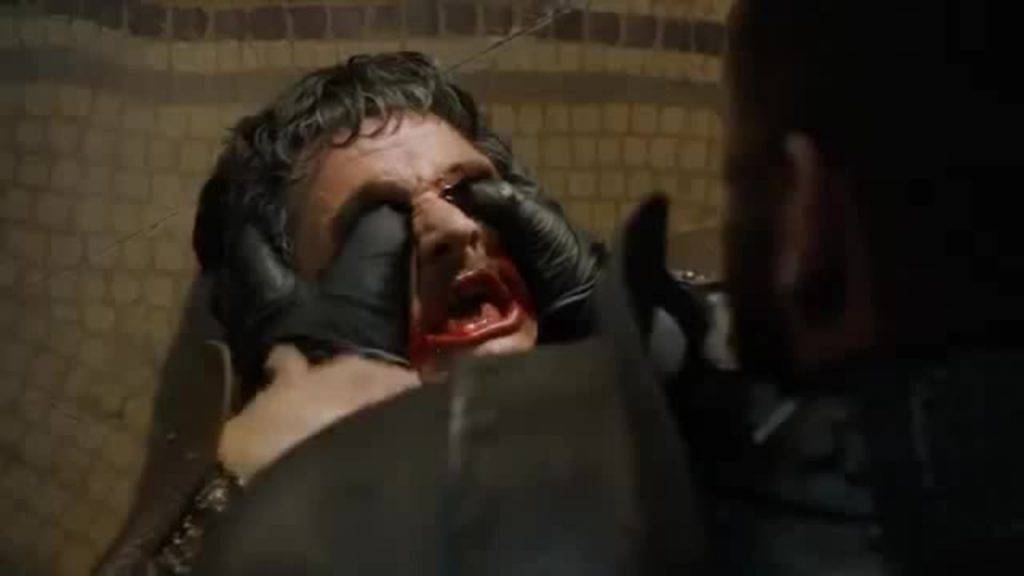 Nella serie Game of Thrones, i due hanno avuto percorsi molto diversi. Gregor finì per essere ucciso dal veleno della lancia di Oberyn Martell – non prima di avergli fracassato il cranio – e poi è stato riportato in vita da Qyburn in una forma zombificata muta e appena senziente. Non che in vita debba essere stato molto diverso.
Sandor ha avuto invece un percorso di redenzione lento ma significativo.
Il personaggio è passato dall'essere il violento esecutore dei capricci di Joffrey a un deliquente con la passione per il rapimento delle Stark, verso le quali ha sviluppato profonda empatia. Dopo aver perso rovinosamente contro Brienne – desiderosa di riportare Arya dai familiari rimasti -, il Mastino si reinventa come uomo, avvicinandosi a tratti alla fede ed elaborando le passate azioni violente ed egoistiche. Decide di combattere a fianco di Jon Snow nel Nord, ma la Battaglia di Winterfell, per via del fuoco e della vastità dell'esercito dei non-morti, lo fa vacillare.
Nella strada verso Approdo del Re torna al suo scopo primario, quello che si è fissato da tutta una vita: la vendetta. E dopo il toccante addio ad Arya, in cui la convince ad andarsene per salvarle la vita e per impedirle di diventare come lui, finalmente avviene l'atteso Cleganebowl. Sandor non è più il Mastino, lo ha capito anche Arya.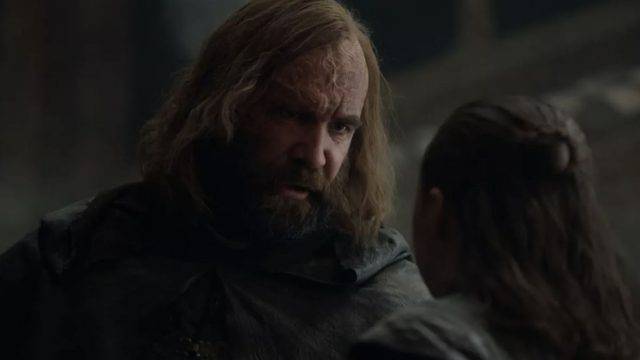 Nonostante il progressivo abbandono della violenza gratuita, Sandor decide di tornare nella capitale solo per uccidere il fratello. A prima vista sembrerebbe una involuzione del personaggio, invece è pura catarsi.
Il risultato? Una sequenza meravigliosamente filmata in cui i due fratelli combattono in una scalinata pericolante, fra crolli e fiamme, e un drago che gli sfreccia attorno. Dopo aver subìto diversi colpi – molti di questi mostrati in alternanza con quelli di Arya – Sandor si rende conto che gli attacchi fisici non scalfiscono il fratello. Dopo aver rischiato la stessa fine di Oberyn, Sandor decide di affrontare con la morte i due traumi della sua vita: il fuoco e il fratello, gettandosi con la Montagna nelle fiamme.
Personalmente l'ho trovato uno dei momenti migliori dell'ottava stagione di Game of Thrones. La scena si è svolta nel giusto tempo e dà una chiusura sensata alla redenzione di Sandor. L'unico che in questa stagione ha fatto una fine davvero gloriosa.