Se non volete imbattervi in spoiler di Game of Thrones 8 non continuate la lettura di questo articolo!
La Battaglia di Winterfell, punto chiave della terza puntata di Game of Thrones 8, ci ha lasciato con molti dubbi. Abbiamo parlato qui della scelta stilistica presa dal direttore della fotografia e insieme ad Antonio Casu siamo entrati nel vivo della battaglia con la sua recensione. Ma c'è un particolare che a una fan non è sfuggito e che invece abbiamo (forse) trascurato.
Vedendo la puntata ci siamo resi conto della poca utilità che sia Jon che Dany hanno durante l'episodio, su questo mi pare che siamo tutti d'accordo. Eppure, una fan non la pensa cosi. Andremo a sviscerare questa teoria fino alle fondamenta. A cavallo sui draghi, il compito dei Targaryen era quello di creare una sorta di diversivo per il Re della Notte e ucciderlo con il fuoco dei draghi.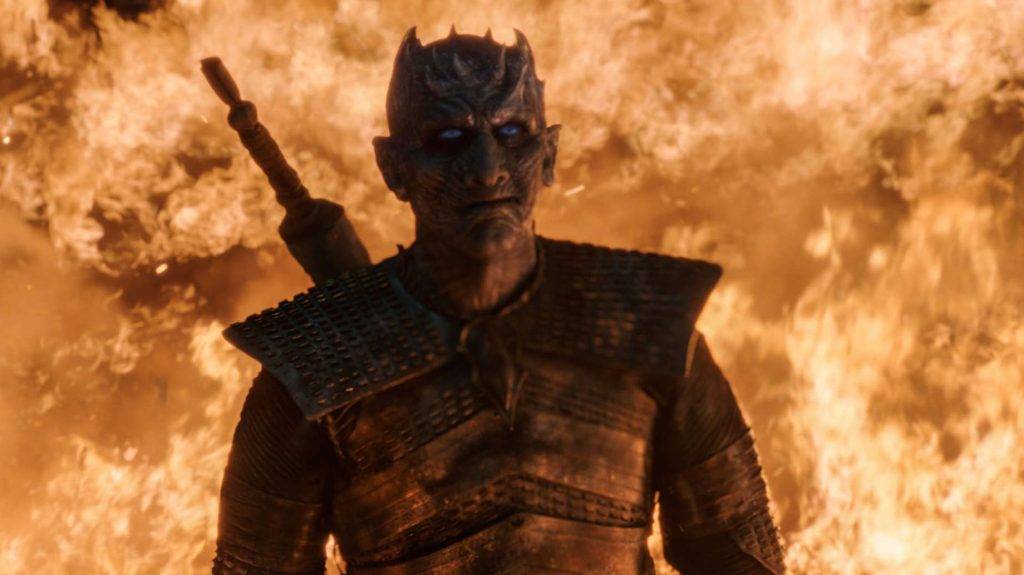 Tentativo fallito nel momento in cui il non-morto vince le fiamme dopo il dracarys di Daenerys. Ma ecco la teoria nata su Reddit:
Jon urla al drago non morto per distrarlo così che Arya possa correre oltre e uccidere il Re della Notte. Il drago non morto stava proteggendo l'entrata del dio delle acque. Guardando di nuovo la scena, possiamo effettivamente sentirlo gridare "Vai, vaaaaai, vaaaaai". Nei 10 secondi successivi: i capelli del White Walker si muovo con un alito di vento e Arya riesce ad uccidere il Re della Notte. Jon era di nuovo pronto a sacrificarsi per uccidere il Re della Notte.
Molti, invece, si sono limitati a dire che Jon stava solo urlando qualcosa a caso contro Viserion. Rivedendo e risentendo la scena nel video sopra, effettivamente sentiamo Jon dire "Gooo, goooo, goooo". Questa teoria potrebbe farci rivedere completamente il ruolo di Jon/Aegon nella battaglia oppure risulta essere troppo forzata per funzionare?
Fateci sapere!