Il momento della verità è arrivato già nel primo episodio di Game of Thrones 8 (qui la recensione), forse prima di quanto immaginassimo. Finalmente Jon Snow ora sa qualcosa. Sa delle sue origini, e sa di essere Aegon Targaryen, il legittimo erede al Trono di Spade. E dopo la scena della rivelazione, una domanda sorge spontanea: ora cosa succederà? Jon dirà la verità a Daenerys? Dopo questa notizia, Jon rimarrà lo stesso? O qualcosa in lui cambierà? Proviamo a ipotizzare tutto ciò che potrebbe accadere nei prossimi episodi di Game of Thrones e come questa informazione influenzerà gli eventi futuri.
Una prima ipotesi che possiamo fare è pensare che Jon decida di rivelare la sua vera identità a Daenerys, la quale potrebbe accogliere bene la notizia, pensando al fatto di non essere più l'unica Targaryen rimasta in vita e poter dar vita di nuovo alla dinastia – i Targaryen non sono contrari all'incesto – quindi sposare Jon, e regnare insieme per sempre felici e contenti. Questa prima ipotesi è tutta da scartare, innanzitutto perché stiamo parlando di Game of Thrones, e lo sappiamo, non ci sono happy endings. Inoltre Daenerys sa di non poter avere figli (noi però non ne siamo così sicuri) e, anche se mezzo Targaryen, Jon non è un tipo propenso all'incesto, ma per questo diciamo che ormai è il dado è tratto.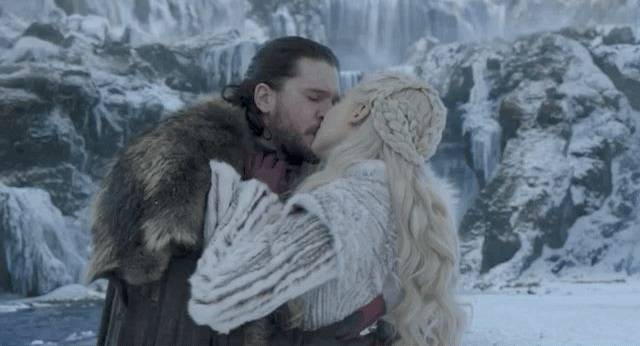 Scartata la prima improbabile ipotesi, arriviamo a quella che è forse la più probabile: Jon rivela a tutti la verità e Daenerys, vedendo in Jon un nemico che potrebbe intralciare il suo cammino verso il Trono, vuole ucciderlo.
Questo porterebbe a un conflitto tra i due: come ci ricorda Varys guardando la coppia, «Nulla è per sempre».
E la loro storia d'amore potrebbe durare poco. Questo ovviamente succederebbe se Jon decidesse di non rinunciare al suo diritto di essere il legittimo erede al Trono. E sebbene lui dica di non voler essere Re, non è così scontato che rinunci. Di fatto ciò che Jon dice a Sam è «Daenerys è la regina. Questo è tradimento», ma non accenna al fatto di non voler essere Re, o di voler rinunciare.
Jon Snow è onesto, leale e non brama il potere. Non ha mai pensato di diventare Re del Nord e meno ancora Re dei Sette Regni. Questo perché ha sempre vissuto nella convinzione di essere un bastardo, quindi un emarginato, e il massimo a cui poteva ambire era diventare un Guardiano della Notte. Eppure, nonostante la sua condizione, è riuscito – pur contro la sua volontà – a diventare Re del Nord. Carica a cui ha rinunciato senza pensarci molto, perché è pur sempre un bastardo, e non si sente adeguato a ricoprire quel ruolo. Questo è Jon Snow. Ma siamo sicuri che Aegon Targaryen sia uguale?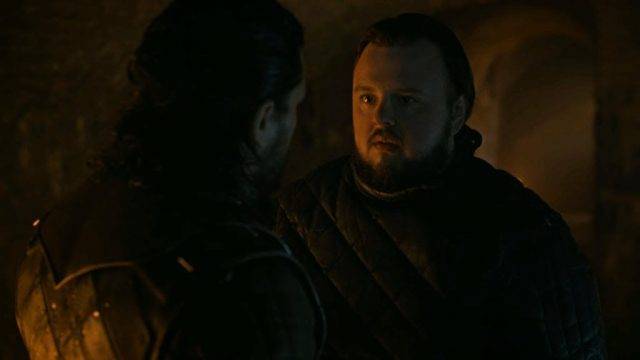 Dopo aver scoperto la verità sulle sue origini, la prima frase che Jon dice a Sam è «Mio padre era l'uomo più onorevole che abbia mai conosciuto, vuoi dire che mi ha sempre mentito?» La prima cosa a cui Jon pensa è la menzogna di Ned Stark.
Scoprire che l'uomo dal quale ha ereditato il valore della verità e dell'onestà gli ha mentito rappresenta il crollo delle sue convinzioni. Ora che conosce la verità, Jon potrebbe attuare un cambiamento che stravolgerebbe tutto ciò che è stato. Ned lo ha deluso, riservandogli la frustrazione di una vita vissuta da bastardo, da inadeguato, quando invece avrebbe potuto avere un trattamento ben diverso.
Sapendo ora chi è e cosa gli spetta, potrebbe cambiare tutta la sua visione. Jon avrebbe la possibilità di puntare a qualcosa di più di ciò a cui ha sempre ambito, e non è da escludere che voglia il Trono di Spade. Potrebbe insomma, nascere Aegon Targaryen, abbandonando completamente ciò che è stato Jon Snow.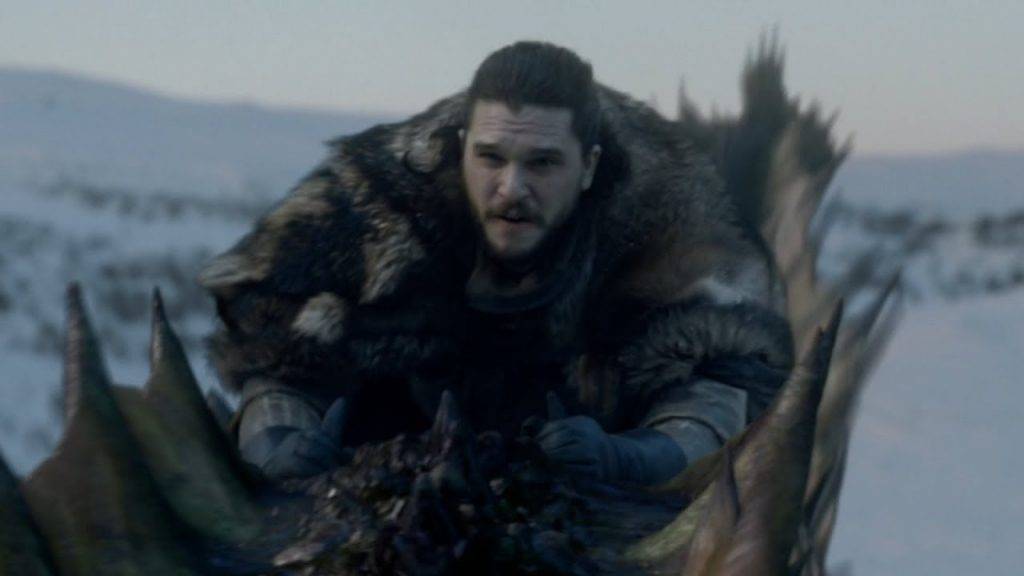 Ma non è detto che andrà così. È probabile che si senta in qualche modo tradito da Ned, ma Jon sa dell'importanza di mantenere una promessa. E sa che suo padre lo ha fatto per proteggerlo. Accettata questa condizione, Jon potrebbe accettare la sua nuova identità rimanendo però sé stesso. D'altronde, ironia della sorte (si fa per dire, era probabilmente tutto programmato) nell'ultimo episodio della settima stagione di Game of Thrones c'è un dialogo tra Jon e Theon Greyjoy. Quest'ultimo chiede perdono per i suoi tradimenti, e dice di non sapere chi è. Jon gli dice: «Non devi scegliere chi essere. Sei un Greyjoy. E sei uno Stark». Lui farà lo stesso? Accetterà di essere il figlio di Rhaegar Targaryen ma anche di Ned Stark?
Un'ultima ipotesi è semplicemente nascondere la verità. Jon decide di non rivelare a nessuno le sue origini. Anche questa ipotesi è improbabile, in quanto andrebbe contro il suo principio di onestà. E poi diciamolo, chi nasconderebbe di essere il legittimo erede al Trono?
Tanti dubbi e poche certezze. Possiamo ipotizzare quel che succederà, ma siamo sicuri che, alla fine, Game of Thrones troverà sempre il modo di stupirci.