Terza puntata di Game of Thrones, terze pagelle, terzo giro e terzo regalo. Anzi, il regalo ve lo farei volentieri io dicendovi di non guardarla, perché onestamente nei tre quarti d'ora di visione accade davvero molto poco. Giusto un po' di gossip sul finale, ma niente di che.
Però, se state leggendo queste pagelle l'errore l'avete già fatto (e se lo state facendo per merito/colpa del nostro rewatch di massa, l'avete fatto per ben due volte), e quindi è troppo tardi. Come fare per rimediare parzialmente salvando il salvabile?
Ovviamente vedere in che modo è possibile denigrare 45 minuti ad altissimo budget, diamine!
Al fine di rendere più gradevole la fruizione di queste pagelle inserirò immagini a caso pescate nell'internet di teneri gattini vagamente rassomiglianti ai personaggi del Trono di Spade.
Tipo questo Sam Tarly, ad esempio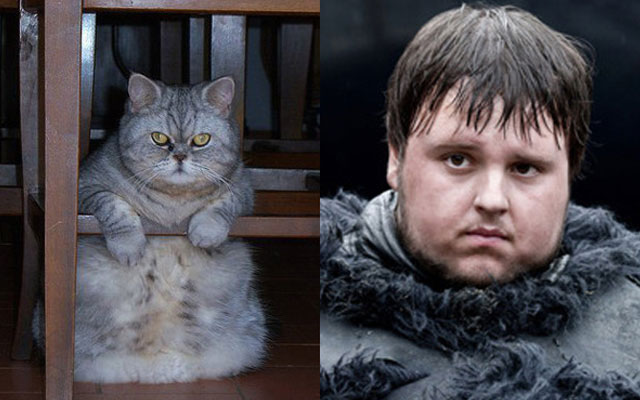 PAGELLE DELLA 1×03 DI GAME OF THRONES
BEST FRIENDS FOREVER – VOTO 5
Ridendo e sterminando (meta lupi) la carovana reale entra finalmente ad Approdo del Re. Ned Stark è subito chiamato per una riunione straordinaria del Concilio Ristretto.
Capiamo subito che il ruolo di Primo Cavaliere in pratica consiste nel dover governare un paese in piena deriva economica, mettendo la faccia in questioni spinose e facendo scelte a volte impopolari, addossandosi il disprezzo dei cittadini mentre chi detiene veramente il potere rimane nell'ombra, pronto a ricevere tutti gli onori del popolo quando arriverà il momento opportuno.
Anche in Italia abbiamo una carica simile, ma non si chiama Primo Cavaliere. Credo sia una cosa tipo "Gentiloni" o giù di lì.
Eddard Stark, esternamente un freddo uomo del Nord, ci dimostra quanto al contrario sia caldo all'interno, legando e facendo amicizia in frettissima con i suoi colleghi.
VARYS: "Tutti noi preghiamo per le condizioni di Joffrey"
NED: "E per l'anima del garzone del macellaio?"
PETYR: "Catelyn ti avrà parlato di me"
NED: "Sì, e mio fratello ti ha aperto in due come una cozza"
PYCELLE: "Lord Stark, da quanto tempo"
NED: "Minchia, ma sei ancora vivo?"
NED: "Salve salvino Ned"
NED: "Taci, stupido Flanders".
E all'improvviso, ecco un gatto Joffrey: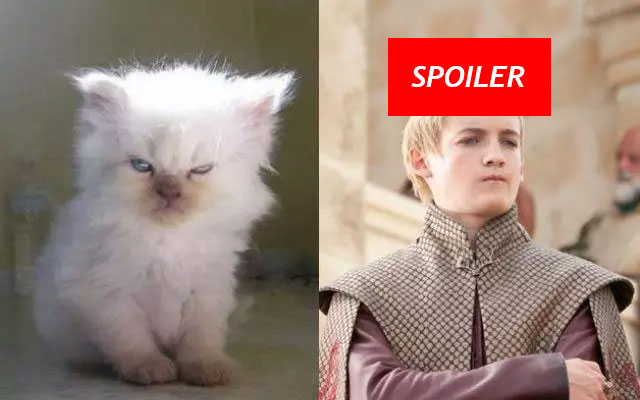 Come fatto in precedenza con la casa regnante, diamo uno sguardo al tavolo dei giudici:
Varys, categoria Under uomini – Ama intrattenersi con svariati uccelletti. No, non è come pensate voi.
Pycelle, categoria Under donne – Anche lui si intrattiene con giovani passerotte. Sì, adesso è come pensate voi.
Renly Baratheon, categoria Gruppi – Fratello minore del Re, anche se farei un esamino del DNA. Evito battute ornitologiche.
Petyr Baelish, categoria Over – a prima vista un tipo innocuo, ma dopo avergli stretto la mano io nel dubbio mi conterei le dita. Si intratterrebbe volentieri con la moglie dello Stark.
Se Alessandro Cattelan è pronto, inizierei con la seduta.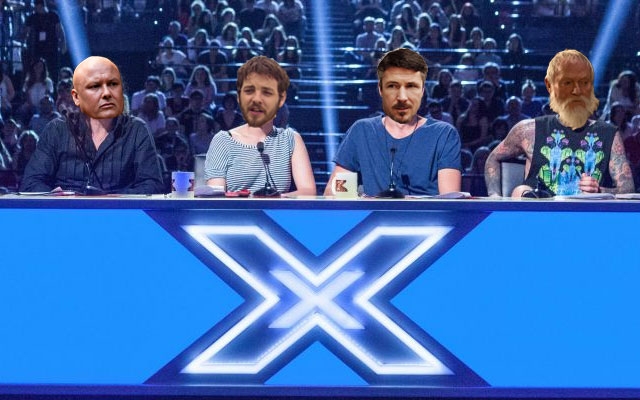 In un'altra stanza del castello, il Re e il fidato Ser Barristan parlano della loro prima volta. Robert decanta le doti del proprio martello.
Siamo sicuri che stiano parlando di Guerra?
La regina, invece, impartisce qualche lezione di educazione all'affettività made in Game of Thrones al proprio primogenito. Arriviamo tardi, credo che la parte sulle api e i fiori l'abbiano già superata.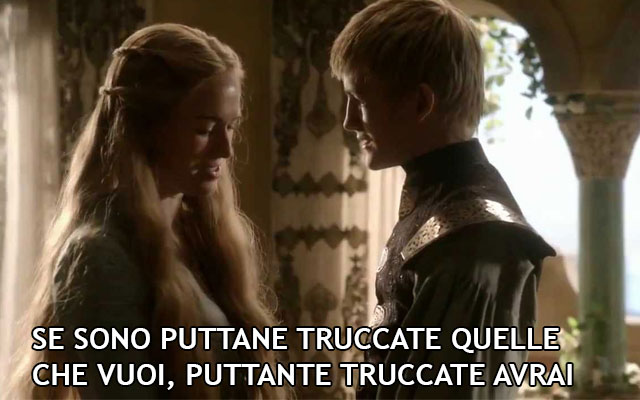 EVERYBODY LOVES JAIME – VOTO 4
PER PETYR CAT È COME UNA SORELLA. LANNISTER  – VOTO 6,5
ALLA FESTA DI COMPLEANNO DI NED NON VERRÀ NESSUNO – VOTO 2
ARYA INCONTRA IL GATTO CON GLI STIVALI – VOTO 8
PARLANDO DI GATTI, QUANTO È FIGO QUESTO JON SNOW FELINO? – VOTO 10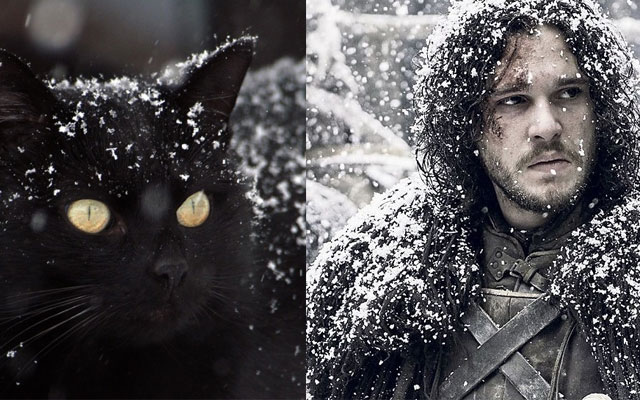 REDRUM – VOTO 8
A Grande Inverno non succede nulla, ma Stephen King la notte non dorme se prima di coricarsi legge un racconto della Vecchia Nan.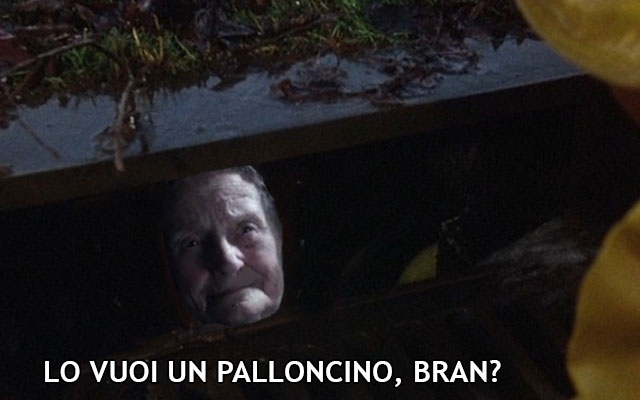 Adesso, se permettete, vado a cambiarmi.
Spostiamoci alla barriera, dove l'inverno deve ancora arrivare ma già nevica e dove Jon dimostra di essere il degno figlio di suo padre, inimicandosi anche i corvi messaggeri.
Da domani, la sua scodella di minestra avrà sicuramente una marcia in più.
Gli unici due a volergli bene abbandonano il Castello Nero. Tyrion va verso Sud, mentre lo Zio Benjen si appresta a una gitarella di poco conto nel profondo Nord. Prima di partire, però, gli fa una solenne promessa:
"Parleremo al mio ritorno"
Dove l'abbiamo già sentita?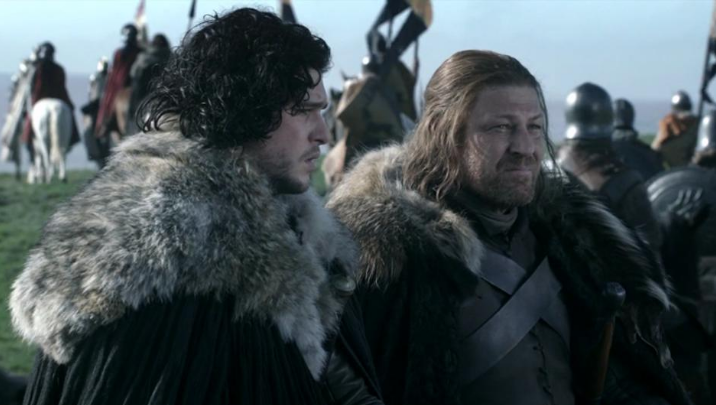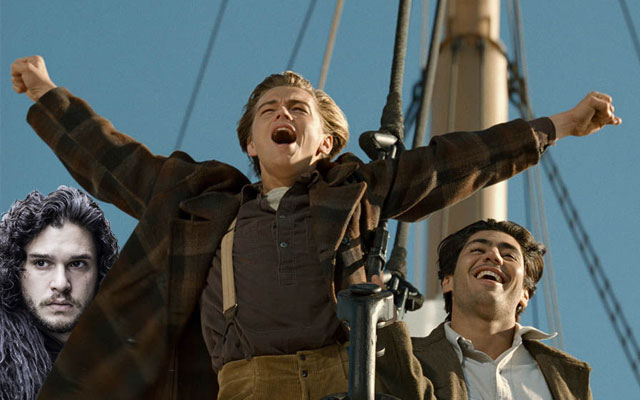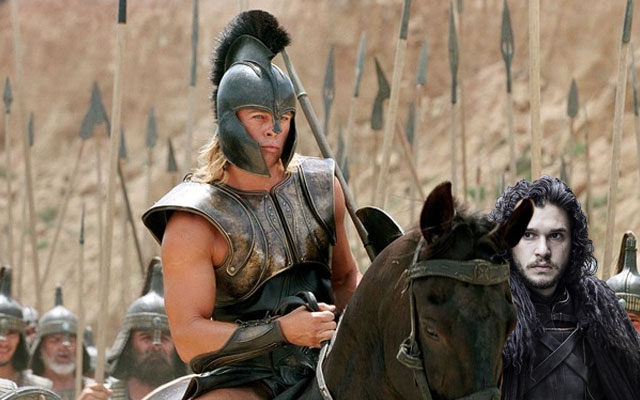 PRESTO SAREMO IN TRE – VOTO 6
Abbandoniamo la noia abissale dell'ovest per trascinarci nelle gustose avventure di una khaleesi e di un fratello molto, molto particolare.
In mezzo al nulla di Essos, in una calda giornata, Daenerys scopre che tutte le dure lezioni che ha dovuto sorbire hanno avuto successo. No, non quelle della lingua Dothraki.
Ricevuta la notizia, Jorah ha un impellente bisogno staccarsi dal gruppone per uscire a prendere le sigarette. Manco fosse lui il padre.
Ancora ignota l'identità della spia al soldo dei Sette Regni, anche se qualche dubbio sul cavallo di Dany ce l'avrei.
In mezzo alla gioia, l'unico a fare il muso lungo è Viserys, futuro regnante di Westeros che nel giro di tre puntate di Game of Thrones è già diventato l'essere senziente più insopportabile di tutti i continenti. Però potrebbe riguadagnare punti con questa versione gattesca, che dite?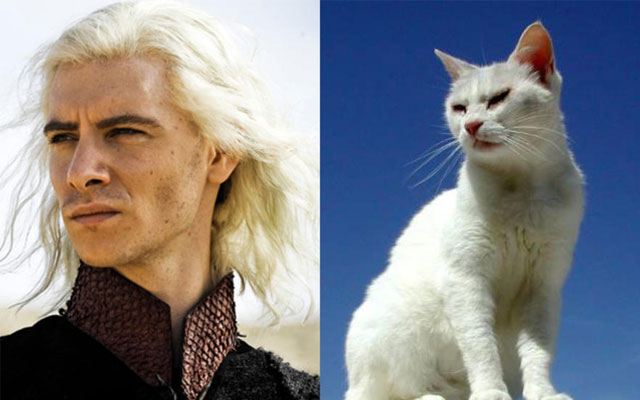 JORAH "SERVO DELLA GLEBA" MORMONT HA GIÀ SCELTO DA CHE PARTE STARE TRA AMICI E PATATA – VOTO 2
GRAZIE A DIO È FINITA, ORA SOTTO CON LA QUARTA – VOTO 9
PRIMA, PERÒ, CAT DROGO – VOTO 11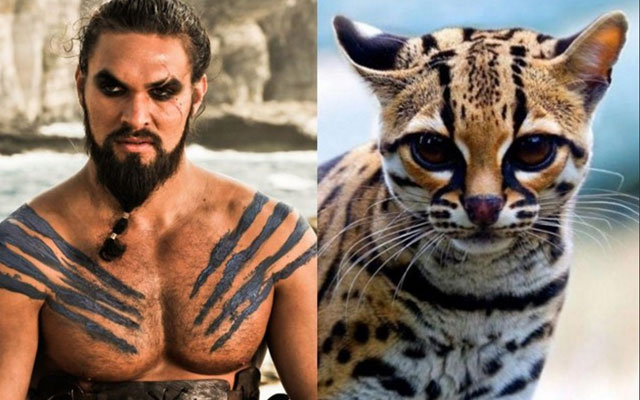 La Citazione della settimana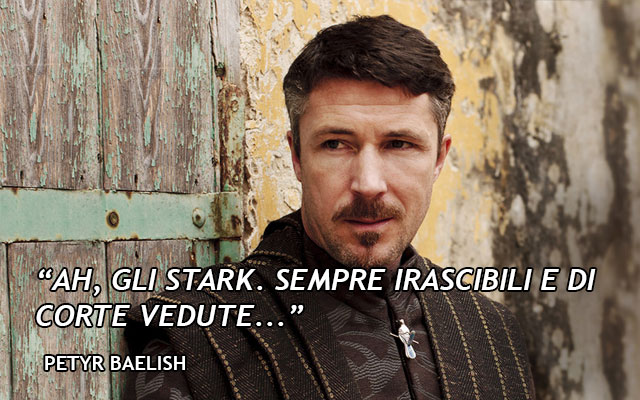 Le previsioni del Gufo con Tre Occhi
Dopo ogni episodio elargiremo profezie sui destini dei protagonisti di Game of Thrones. I quali potranno tranquillamente risponderci, se sono capaci di scrivere sulla tastiera con una mano sola…
"Arya è simpatica, però sembra assolutamente incapace di mentire. Senza la dovuta malizia, da queste parti non sarai mai Nessuno"
"Petyr nutre del vero sentimento per Catelyn. Al di là dei sospetti e degli intrighi, sarà un alleato prezioso per casa Stark"
"Sansa è una ragazza frivola. Ci annoierà a morte con inutili orpelli e romanticherie, prima di essere spazzata via dalla prima folata di violenza"
LEGGI ANCHE – Game of Thrones 1×03 – La verità fa male