Questa è una sfida fra due giganti della comicità. Entrambi figli di Friends, Lisa Kudrow e Matt LeBlanc sono delle eccellenze se si parla di comedy, oltre ad essere due attori particolarmente amati dal pubblico. E francamente non possiamo dargli torto.
La Kudrow è nota soprattutto per aver interpretato il ruolo della sognatrice Phoebe Buffay, la massaggiatrice armata di chitarra che ha fatto innamorare il pubblico di Friends con la sua aria dolce e svampita. Peccato che il suo essere fra le nuvole nasconda una personalità forte e molto determinata. E non solo: Phoebe dice sempre ciò che pensa, senza peli sulla lingua. E la franchezza con cui dice la sua è davvero disarmante. Lisa Kudrow è stata in grado di delineare alla perfezione tutte le sfaccettature di un personaggio complesso, così come lo sono tutti gli altri ruoli di Friends (qui trovate le ultime curiosità sulla famosa reunion del cast). Perché nonostante sia "solo" una sitcom, i protagonisti hanno caratteri stratificati e densi di sfaccettature, che vanno ben al di là delle apparenze. Prendiamo anche Joey Tribbiani, interpretato, appunto, da Matt LeBlanc. A prima vista sembrerebbe la macchietta dell'attore bello, ma un po' tonto in cerca della grande occasione. Ma oltre a questo, Joey è senz'altro il personaggio più buono e puro dello show. Abbiamo a che fare con una persona che si butterebbe nel fuoco per coloro che ama. Ma il ragazzo è anche un donnaiolo che adora ammaliare le fanciulle con la sua occhiata ammiccante e il celeberrimo How you doin'?, divenuto ormai iconico. Questa componente da casanova contrasta in modo quasi grottesco con la sua ingenuità fanciullesca, un tratto della sua personalità che lo rende a dir poco irresistibile.
C'è poco da questionare: Lisa Kudrow e Matt LeBlanc hanno fatto davvero un ottimo lavoro in Friends.
Ma arriviamo al dunque: è possibile fare un confronto fra due attori così eccezionali? Ve lo diciamo noi: sì, è possibile. Purché vengano fissati dei parametri ben precisi con cui valutarli. Abbiamo quindi fissato tre manches, nelle quali saranno valutati carriera, premi ottenuti e vita privata degli attori. A ciascuna categoria verrà assegnato un punteggio da 1 a 10, per poi fare la somma finale. Diamo quindi il via a questo epico scontro.
Prima manche: la carriera
Lisa Kudrow ha una carriera folgorante. I genitori sono un medico e la titolare di un'agenzia viaggi. Non si potrebbe dunque definire l'attrice una "figlia d'arte". Anzi, inizialmente Lisa si laurea in biologia al Vassar College e segue le orme del padre, lavorando per otto anni nel suo staff. Ma la sua vera passione è la recitazione e dopo un po' il richiamo verso il palcoscenico diventa troppo forte. Inizialmente entra a far parte della compagnia teatrale e scuola The Groundlings, a Los Angeles. Poi, dopo alcuni ruoli minori, ecco che arriva la grande occasione: Friends. Da qui è tutto in discesa (o ascesa, dipende dai punti di vista). Dopo la sitcom che l'ha resa famosa, infatti, la Kudrow non si è più fermata. Benché non abbia mai avuto un ruolo da protagonista nel cinema, ha preso parte a moltissime produzioni cinematografiche. L'ultimo lavoro è infatti Amiche in affari, per la regia di Miguel Arteta (2020). Anche in televisione, l'attrice è inarrestabile. Ha infatti lavorato in diverse Serie Tv, fra cui Space Force, dove interpreta la moglie galeotta del generale Mark R. Naird, al quale dà il volto Steve Carrell.
Ma Lisa Kudrow non si ferma qui.
L'attrice si è anche dedicata alla sceneggiatura, scrivendo due episodi della serie The Comeback, alla produzione e al doppiaggio. Come doppiatrice, in particolare, ha dato voce alla civetta Wanda Pierce di Bojack Horseman.
Matt Le Blanc ha decisamente un valido avversario!
Passiamo ora al nostro adorato Joey Tribbiani. Matt LeBlanc inizia la sua carriera come fotomodello, oltre a fare qualche piccolo ruolo in spot pubblicitari e videoclip musicali, fra cui quello di Miracle di Jon Bon Jovi (nientemeno). Come nel caso di Lisa Kudrow, il successo internazionale arriva con Friends. Anzi, il suo personaggio è così amato da meritarsi uno spin-off tutto suo, intitolato, appunto Joey. La serie racconta le (dis) avventure del nostro beniamino in quel di Los Angeles. Per far arrivare il pubblico a chiedere che il personaggio avesse uno show da protagonista, bisogna ammettere che Matt Le Blanc ha fatto davvero un ottimo lavoro. Peccato che la serie, malgrado il suo talento, avesse problemi e difetti che non l'hanno reso degno erede del mastodontico genitore. Motivo per cui la NBC ne ha annunciata la cancellazione nel 2006, dopo sole due stagioni. Oltre a questo, Matt Le Blanc ha preso parte ad alcune produzioni cinematografiche, sempre in ruoli di comprimario, ma solo fino al 2014. Il grosso della sua carriera è infatti in televisione: interpreta sé stesso nella serie Episodes, suscitando l'entusiasmo di pubblico e critica, oltre allo show Papà in affitto, della quale è protagonista.
Qui la sfida tra i due protagonisti di Friends è decisamente insidiosa.
È molto difficile valutare oggettivamente due carriere così diverse. Lisa Kudrow ha spaziato in diversi ambiti, dal doppiaggio, alla produzione, alla sceneggiatura, oltre alla semplice recitazione. Ha poi preso parte a più produzioni cinematografiche, ma sempre in ruoli da comprimaria. Matt Le Blanc nel cinema ha fatto molto meno e, a parte due progetti di produzione, ha spaziato poco. Ma è stato comunque protagonista di ben due serie tv, oltre ad avere un ruolo importante in un altro show televisivo.
Altra cosa da tenere in conto: entrambi sono partiti dal basso, facendosi una più che ammirevole gavetta. Si meritano un bel pareggio: 6 e 6.
Seconda manche: vita privata
A malincuore dobbiamo qui ammettere che purtroppo non c'è gara. Il nostro Joey, infatti, ha una vita sentimentale e familiare a dir poco tormentata. L'attore si era infatti sposato con la modella Melissa McKnight nel 2003. I due hanno avuto una figlia nel 2004, Pearl LeBlanc, affetta da displasia corticale, una grave malattia congenita. Nel 2005 l'attore si è scusato pubblicamente con la moglie e l'opinione pubblica per quelli che ha definito "contatti inappropriati" con una spogliarellista. In seguito a questo episodio, è stata annunciata la separazione della coppia, seguita dal divorzio nel 2006. Successivamente Matt ha intrapreso una relazione con la co-protagonista di Joey, Andrea Sanders, conclusasi nel 2015.
Lisa Kudrow, al contrario, ha una vita privata che definire tranquilla e serena sarebbe un eufemismo. La donna infatti è sposata dal 1995 con il pubblicista Michel Stern, dal quale ha un figlio. Nessuno scandalo, nessuna separazione tormentata, dunque. Non sembra neppure la vita privata di una star del cinema.
Fun fact per gli appassionati: il figlio della nostra Phoebe Buffay, Julian Murray Stern, è entrato inconsapevolmente nel set di Friends. L'attrice era infatti incinta nella quarta stagione della serie, creando fra l'altro un bel problema agli sceneggiatori: come giustificare l'evidente gravidanza di Phoebe? Anziché ricorrere a trucchetti per nascondere il pancione, come è stato fatto in How I Met Your Mother, si è pensato bene di far sì che il personaggio fosse incinta. Per non sconvolgere troppo la trama e mostrare la massaggiatrice con un bebè, la donna è stata resa madre surrogata dei tre gemelli del fratello Frank e della moglie Alice.
In questa manche c'è ben poco da fare: vince Lisa a mani basse, con un 10 a 5. Ma sappiamo bene che Matt è uno sportivo, quindi non se la prenderà a male.
Terza manche: i premi vinti
Siamo dunque al gran finale: quanti premi hanno vinto questi due talentuosissimi attori? Lisa Kudrow ha vinto un Emmy Award nel 1998, proprio per il ruolo di Phoebe Buffay, oltre ad aver ricevuto ben tredici nomination per le numerosissime partecipazioni a serie e show televisivi. Ha poi ricevuto una nomination, sempre per il ruolo di Phoebe, ai Golden Globe del 1996. Sempre per Friends, ha poi ottenuto numerosissime nomination e ben due premi agli Screen Actors Guild Awards. Non si può certo dire che il talento di Lisa non sia riconosciuto!
Arriviamo dunque a Matt LeBLanc: l'attore ha ottenuto ben sette nomination ai Primetime Emmy Awards, sia per Friends, sia per Episodes. Quest'ultima interpretazione gli è valsa un Golden Globe nel 2011, premio per il quale è stato in lizza altre quattro volte. Ha poi vinto uno Screen Actors Guild Award nel 1995 per il ruolo di Joey in Friends, oltre a svariate nomination anche in questo caso.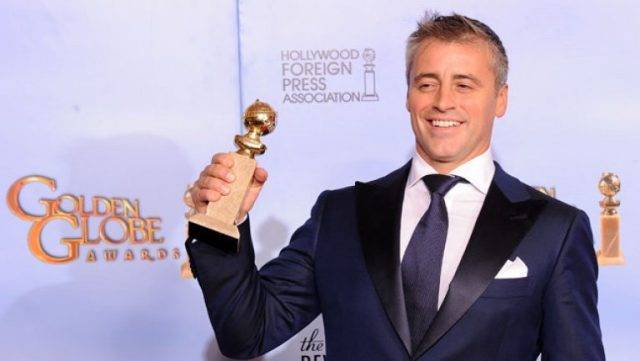 Se ci si limita esclusivamente ai premi maggiori, anche in questo caso vincerebbe Lisa Kudrow, anche se per il rotto della cuffia. Ma bisogna tenere conto anche dei riconoscimenti ritenuti minori, come i People Choise's Awards, che sono valsi a Matt LeBlanc due premi come personaggio maschile preferito in una Serie TV, per Joey e attore preferito in una Serie TV, per Papà in affitto. LIsa, dal canto suo, ha ottenuto anche un New York Film Critics Circle Awards come miglior attrice non protagonista, per la sua interpretazione nella commedia romantica The Opposite of Sex (1998).
Anche in questo caso dunque la sfida fra i due attori di Friends non è così semplice.
I riconoscimenti e le nomination sono tante per entrambi. Anche valutando l'importanza dei premi, non è semplice giungere a una conclusione.
Proponiamo dunque un pareggio: 7 a 7.
La sfida è stata dura. Abbiamo a che fare con due grandi attori, entrambi amatissimi dai fan di Friends e non solo. Anche a noi piange il cuore dover decretare un vincitore, assoluto, ma bisogna ammettere che c'è: Lisa Kudrow, alias Phoebe Buffay, si aggiudica la vittoria con un invidiabile punteggio di 23 su 30, contro Matt LeBlanc che, ahimè, ottiene un totale di 18 punti su 30. È pur sempre una sufficienza, ma ci dispiace ugualmente. Non ti arrendere Matt, sarà per la prossima volta!