Prendete un nerd, fatelo recitare in una serie tv che vede protagonista un nerd e avrete un successo assicurato. Alla fine è questo che è successo a Zachary Levi.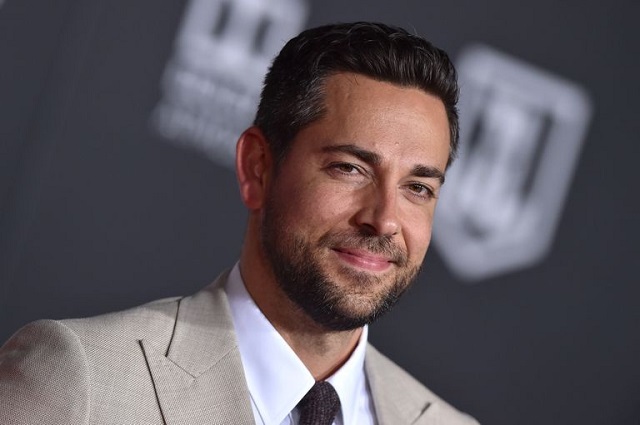 L'attore statunitense in effetti prima di Chuck aveva fatto ben poco. È la serie tv che lo ha proiettato in un mondo che probabilmente neanche lui immaginava di poter mai varcare.
Il suo esordio seriale lo abbiamo con Perfetti…ma non troppo nel 2003 è vero, ma pochi conosceranno questo prodotto, soprattutto in Italia. Sarà dunque nel 2007 che conosceremo Zachary tramite il personaggio più iconico che abbia mai interpretato (finora almeno). Chuck non è semplicemente il protagonista di un prodotto seriale. Chuck per Zach è molto di più. Portare la propria passione sul piccolo schermo. Non recitare, interpretare se stesso. Deve seguire un copione certo, la trama c'è ed è anche brillante, ma poter parlare di film, serie tv, videogiochi e chi più ne ha più ne metta è stato per lui un gioco da ragazzi. Lui che nel 2010 fonda la "Nerd Machine", una compagnia che ha come scopo la diffusione dello spirito nerd nel mondo.
Questo trampolino di lancio lo ha portato finalmente a ruoli più consistenti in quello che è il grande schermo.
Nel 2009, sull'onda del successo di Chuck, Zachary Levi interpreterà infatti un ragazzo nerd nel secondo film della saga Alvin Superstar.
Ma la sua carriera non è che appena iniziata. Dal 2007 in poi, il classe 1980 cavalcherà la cresta dell'onda grazie al suo immenso talento e alla sua grande simpatia.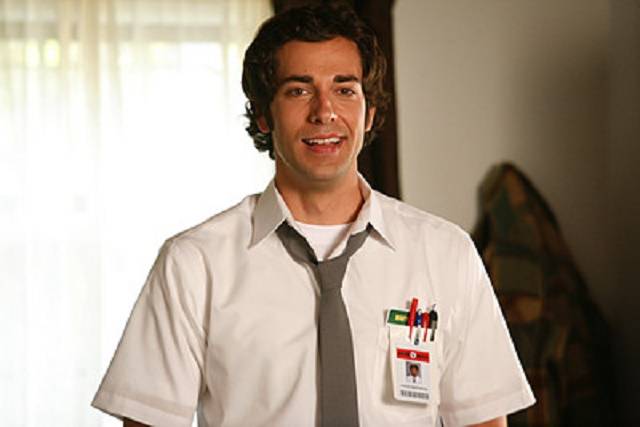 Oltre al già citato Alvin infatti il ragazzo prenderà parte (finalmente) a un film targato Marvel. Sarà l'amico fidato di Thor, Fandral, sostituendo Joshua Dallas. Dunque Thor: The Dark World (2013) e in seguito Thor: Ragnarok (2017). Come sempre ruoli che calzano a pennello a Levi. Perché diciamolo, quale nerd non vorrebbe essere un fortissimo guerriero al fianco di Thor?
Ma il bello deve ancora arrivare. Dopo tanti sacrifici, qualche musical, il doppiaggio del mitico Flynn Rider in Rapunzel (2010) e Heroes Reborn (2015) ecco che questo sarà l'anno della vera consacrazione per Zachary Levi. A breve infatti uscirà Shazam, nel quale l'attore interpreterà l'omonimo supereroe della DC.
Tra l'altro una cosa da non sottovalutare è che Zach è uno di pochi eletti ad aver preso parte a dei film sia Marvel che DC comics. Un vero predestinato.
Dunque in 12 anni il nerd è riuscito a scalare una vetta non indifferente. Ma come ha fatto?
Oltre a ciò che è stato già detto, oltre all'essere un vero nerd nella vita vera che ha sicuramente facilitato le cose, in Zachary Levi c'è molto di più.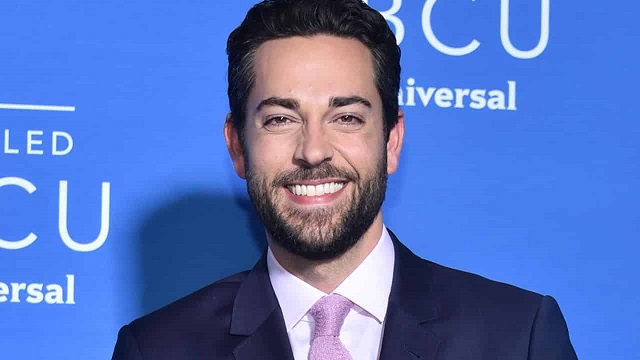 Non è un semplice attore, ma un artista a tutto tondo. È cambiato, molto. Cresciuto, fisicamente e caratterialmente, ma anche migliorato nell'ambito della recitazione. Era già bravissimo come agente segreto innamorato della sua Sarah, tanto da vincere un Teen Choice Award nel 2010 come miglior attore in una serie tv d'azione. Eppure con gli anni ha ampliato il suo talento e imparato nuove cose. Il doppiaggio gli ha permesso di entrare nel mondo Disney e in qualche videogioco (Halo fra tutti), ma l'amore per il musical è stato il completamento di un artista che si è fatto conoscere al mondo intero.
Non è più un semplice ragazzo magrolino e che ama il mondo nerd ormai. Quel ragazzo si è trasformato in un incredibile uomo, pieno di muscoli che sarà pronto a conquistare tutti nel suo nuovo ruolo da supereroe. Shazam è sicuramente un personaggio che gli calza al pennello, recitare con il mitico The Rock sicuramente lo avrà aiutato. Dobbiamo solo attendere e vedere se rispetterà le aspettative.
Zachary Levi è l'esempio che la passione per qualcosa è ciò che serve come punto di partenza per fare qualcosa di grande, niente di più niente di meno.
Il suo grande amore per il mondo dello spettacolo e per quello nerd, uniti hanno dato vita a uno dei personaggi di Hollywood più genuini e talentuosi degli ultimi anni. Niente scandali, niente copertine dei giornali per faccende extra lavorative.
Chi segue Zachary Levi saprà benissimo che è un semplice ragazzo con tante passioni. Ama i film e guarda il Superbowl come ogni comune americano.
Noi gli auguriamo tanta fortuna per il suo nuovo ruolo, sperando di rivederlo presto anche in qualche prodotto seriale di grande spessore.