Zachary Levi sta per approdare al cinema nei panni di Shazam!, il supereroe della DC Comics a cui basta urlare una parola (Shazam! appunto) per acquisire i poteri degli dei dell'Antica Grecia. Tuttavia è impossibile non ricordarlo nel ruolo che l'ha reso famoso in tutto il mondo: quello di Chuck Bartowski, il protagonista di Chuck. Chuck è una serie molto particolare che si fa apprezzare proprio per la sua struttura sui generis. C'è un equilibrio pressoché perfetto tra drama e comedy e, in essi, vengono convogliati elementi fondamentali della nerd culture. Guest-star e citazioni a sfondo sci-fi, le abitudini del protagonista, egli stesso un nerd dedito a fumetti, videogiochi e a smanettare col pc. C'è poi la storia d'amore, una delle più appassionanti del mondo delle serie tv, tra la bomba sexy e il bravo ragazzo un po' sfigato, un cliché che ha trovato terreno fertilissimo negli anni '80.
Una serie così particolare non poteva che avere un finale controverso.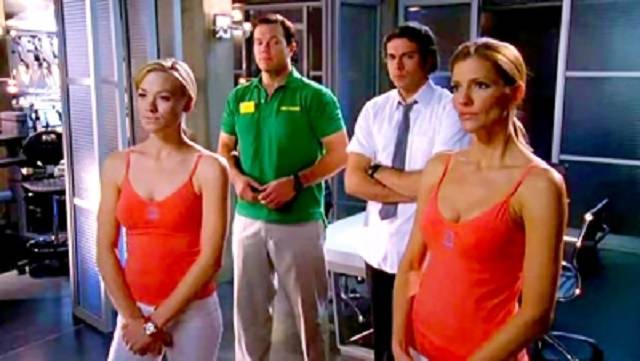 Il rischio in cui incappano molte serie tv è quello di proporre un epilogo "a tarallucci e vino". Un happy ending alla vissero tutti felici e contenti che stona con il concetto di realismo. Chuck poteva essere proprio quel tipo di serie. Dopotutto, per quanto sia un'opera vista e apprezzata da ogni fascia d'età, è classificabile (anche) come teen drama. E invece, superando ogni aspettativa, la serie creata da Chris Fedak e Josh Schwartz ha rigettato le convenzioni, dando vita a un finale tanto ambiguo quanto discusso. Stravolgendo proprio i canoni della storia d'amore perfetta.
Quella di Chuck e Sarah era una relazione scritta sin dal loro primo incontro, sia sul piano narrativo che sulle impressioni regalate agli spettatori. Questo proprio perché parte seguendo lo stereotipo succitato, per poi diventare qualcosa di altro. La storia d'amore "ordinaria" tra i due si interrompe alla fine della quarta stagione, con il salvataggio della sua amata da parte del protagonista, il matrimonio e la promessa di felicità eterna. Eppure Chuck ha avuto una quinta stagione e, da questo punto di vista, ci ha mostrato il prosieguo della loro storia, ciò che tutte le altre opere con una relazione simile avevano soltanto suggerito.
Era dunque inevitabile che tutte le carte in tavola venissero rimescolate.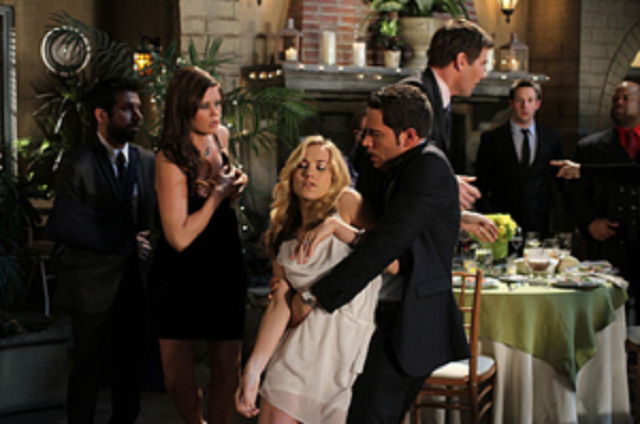 La quinta stagione di Chuck ha avuto la possibilità di mostrare sviluppi imprevedibili nel loro rapporto e non si è lasciata sfuggire l'occasione. Il personaggio di Quinn, il villain finale della serie, è lo strumento attraverso il quale gli autori hanno diviso forse per sempre l'idillio tra i due protagonisti. Il tecnico del Buy More e la spia bionda. Nel tentativo di ricostruire l'Intersect egli ha devastato la memoria di Sarah Walker, in modo forse irrimediabile. Aspetto molto interessante è che non viene mai chiarito fino in fondo se Sarah, alla fine, ricorda o meno.
Uno dei due autori, Fedak, è il capo degli sceneggiatori, Craig DiGregorio, hanno ribadito in più di un'occasione che Chuck e Sarah sono rimasti insieme e hanno anche avuto dei figli. Eppure ciò comporterebbe che Sarah si sia nuovamente innamorata, da zero, del protagonista. Bellissimo perché sottintende come il fato, alla fine, rimetta tutte le cose a posto. Chuck Bartowski e Sarah Walker sono destinati a stare insieme e quindi lo saranno anche se quest'ultima ha perso la memoria.
Già la memoria: proprio questo aspetto rende terribile il finale di Chuck.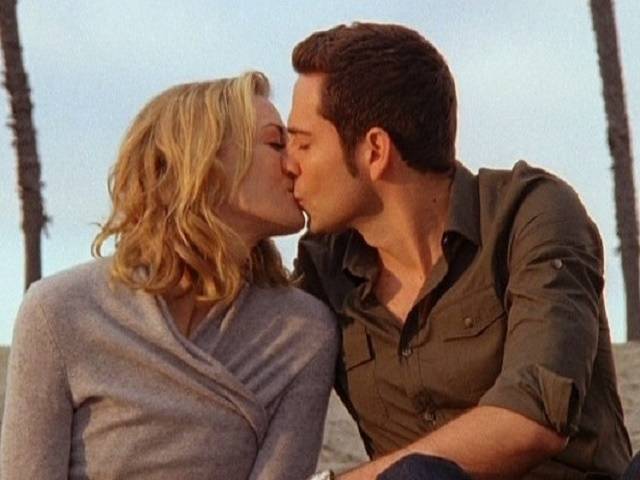 Quando vidi per la prima volta questo episodio, nel lontano 2012, non potei fare a meno di sottolineare quanto fosse disturbante. E a freddo, ancora oggi, questa sensazione di disagio non si è placata. Vero, sono tornati insieme. Eppure il pensiero che i ricordi di Sarah siano svuotati di tutto ciò che i due hanno trascorso nelle precedenti quattro stagioni mi mette i brividi. Sarah Walker sarà sempre innamorata di Bartowski, eppure non avrà modo di ricordare il primo incontro. Il primo bacio. La proposta di matrimonio. La dichiarazione della stessa Sarah in Chuck vs. Shaw (a mani basse l'episodio più bello della serie).
Oggi come allora quando penso al finale di questa serie mi viene in mente Eternal Sunshine of the Spotless Mind, l'immortale pellicola con Kate Winslet e Jim Carrey. Una delle scene più struggenti del film è quella in cui un semicosciente Joel Barish cerca di preservare i suoi ricordi più belli con Clementine, nel mentre si sta sottoponendo alla terapia per la cancellazione selettiva della memoria. Il film trasferisce perfettamente quella sensazione claustrofobica legata alla perdita dei ricordi più confortanti, quelli che vale la pena tenere nonostante tutto. E proprio come il finale del magnifico film di Michael Gondry, il finale di Chuck è pervaso da quella sensazione di un lieto fine corrotto, non godibile appieno.
Neanche dopo quel "Chuck, baciami" e quel sottofondo musicale da pelle d'oca.