L'interpretazione di Todd Alquist in Breaking Bad è, senza alcuna ombra di dubbio, la più celebre di Jesse Plemons. In molti lo hanno infatti conosciuto grazie al sadico e inquietante personaggio di Vince Gilligan. Eppure, la straordinaria carriera dell'attore ha inizio ancor prima della serie tv. Plemons ha lavorato con stelle del cinema e registi eccezionali, alternando progetti sia nel piccolo che nel grande schermo con disinvoltura e professionalità.
Dietro all'impegnativo ruolo di Todd in Breaking Bad, riscopriamo così un attore ibrido e dalle mille sfumature.
Nonostante la sua performance più iconica rimanga quella di Todd, la storia della sua carriera è ricca di sorprese e di imprevedibili ingaggi. Gli inizi di Jesse Plemons sono legati al mondo della pubblicità e a ruoli marginali in alcune serie tv popolari negli anni '90. Ma è con il ruolo di Landry Clarke, nella serie di Peter Berg Friday Night Lights, che l'attore ottiene un discreto successo. Nel 2012, infatti, entra nel cast di Battleship, sempre di Berg. Insieme ad attori del calibro di Liam Neeson e Alexander Skarsgård, il trentunenne entra a far parte del grande schermo con stile. E questo è solo l'inizio.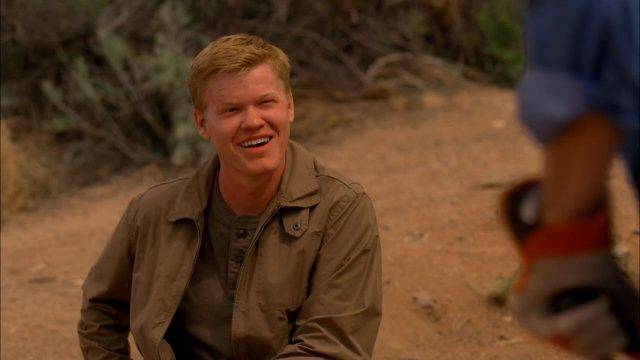 Nello stesso anno, difatti, lo rivediamo nella pellicola The Master, diretta da Paul Thomas Anderson. Il film, che riceve ben tre nomination all'Oscar, gode di un cast eccezionale formato da Joaquin Phoenix, Philip Seymour Hoffman e Amy Adams.
La carriera di Plemons subisce così una grandissima, ma silenziosa svolta.
L'attore non si è fermato nemmeno un attimo negli ultimi vent'anni. Nel 2015 lo rivediamo nella serie tv Fargo e nel film Black Mass, accanto a Johnny Depp. Inoltre, nello stesso anno, entra nel cast di Bridge of Spies, diretto dal geniale Steven Spielberg. La pellicola ottiene ben sei nomination agli Oscar e Jesse Plemons ha l'opportunità di lavorare insieme ad attori come Tom Hanks, Mark Rylance, Alan Alda e Amy Ryan.
La sua gavetta è stata lunga ma la fatica è stata infine ripagata. L'attore si è infatti costruito una filmografia stellare. A differenza dei colleghi Aaron Paul o Bryan Cranston, però, Plemons sembra essere rimasto incastrato secondo l'immaginario collettivo nel personaggio di Todd. La sua storia è tuttavia ricca di collaborazioni prestigiose. E, malgrado non abbia ricevuto ruoli da protagonista, lavorare accanto a "divinità" del grande schermo gli ha permesso di crescere professionalmente, diventando uno dei volti di Hollywood più interessanti degli ultimi anni.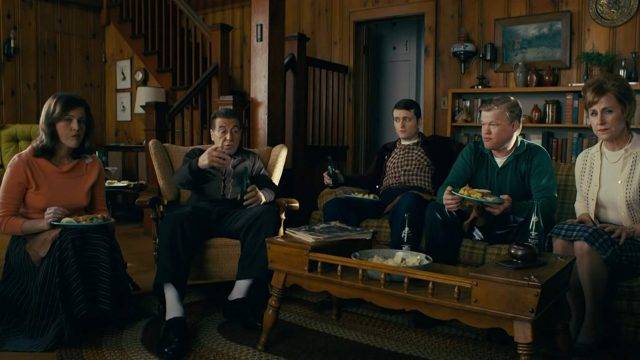 Nel 2017 lavora a fianco di Christian Bale e Timothée Chalamet nel film western Hostiles e, successivamente, recita in The Post. Sotto la direzione di Spielberg per la seconda volta, Jesse Plemons collabora ancora con Tom Hanks, Meryl Streep, Bob Odenkirk, Sarah Paulson e tanti altri. Nel 2018, invece, prende parte alla commedia Game Night – Indovina chi muore stasera? e al film biografico Vice.
Se la prima pellicola rappresenta un cambio di rotta per l'attore statunitense, abituato a ruoli macabri e seri, con la seconda Plemons trionfa grazie al ruolo di narratore. Nel film, premiato dall'Academy Awards nella categoria Miglior Trucco, è infatti la voce narrante che racconta l'intrigante storia di Dick Cheney. Le due interpretazioni, tanto diverse quanto superbe, dimostrano così il suo impeccabile talento poliedrico.
Di recente, oltre ad aver ripreso i panni di Todd Alquist, l'attore ha recitato in The Irishman.
Dopo aver vissuto ancora una volta l'esperienza di tornare ad Albuquerque per girare El Camino, Plemons ha preso parte al nuovo lavoro di Martin Scorsese. Ha difatti condiviso il set con Al Pacino, Robert de Niro e Joe Pesci. E, grazie alla brillante regia, il trentunenne ha fornito un'ottima interpretazione del figlio adottivo di James Hoffa (Al Pacino), Chuckie O'Brien. L'attore ha rivelato, durante un'intervista, quanto abbia apprezzato lavorare a fianco a delle star mondiali e quanto questo ruolo lo abbia segnato.
Quando leggi il copione pensi "Sì, devo guidare un'auto". Ma poi, quando devi trasportare De Niro e Pacino, hai due tesori nazionali per i quali sei responsabile. Quindi è parecchio stressante.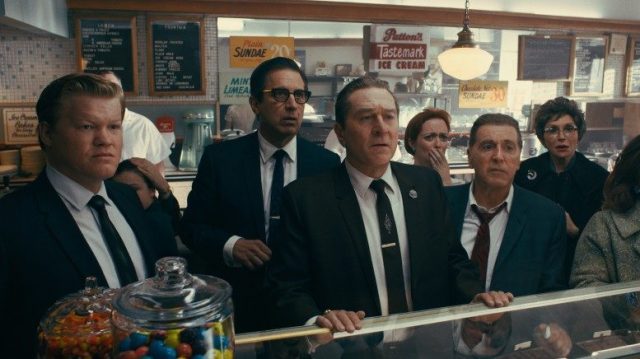 Nonostante si tratti in alcune occasioni di ruoli secondari, i titoli in cui spicca il nome Jesse Plemons sono magistrali. Sotto la direzione di registi ingegnosi e impeccabili, l'attore si è lasciato alle spalle il ruolo di Todd già da parecchio, abbracciando un futuro brillante. La sua scalata verso il successo è avvenuta con compostezza e appare talmente incredibile da lasciarci senza parole.
C'è chi pensa che la sua carriera sia iniziata e finita con Breaking Bad, ma la sua eccelsa filmografia dimostra il contrario. Dietro lo sguardo vitreo e l'espressione severa si nasconde infatti un attore eclettico. E la sua incredibile storia ne è la conferma.