Quando Netflix decide un tema da trattare, non lo fa mai per caso. Per questo la scelta di Baby, scandalo pariolino dall'eco risibile rispetto alla sua possibile portata etica, sembra a una prima occhiata alquanto straniante. Ma andiamo con ordine
Nel suo giro mondiale multimediale alla ricerca di nuove produzioni su cui investire, Netflix ha puntato sull'Italia tre volte. Una è la famosa Suburra – La Serie (seconda stagione già in lavorazione); le altre, di prossima uscita, sono Luna Nera (su donne accusate di stregoneria), e appunto Baby. Se per le prime due la piattaforma streaming ha fatto una scelta furba e intelligente, andando a pescare in territori che colpiscono tantissimo il pubblico nostrano, – ovvero le varie declinazioni della mafia e della magia legata alla fede (qualcuno ha detto Il Miracolo?) – sulla terza il criterio di scelta deve essere stato per forza di cose diverso.
Cosa c'è di particolarmente italiano (no, non nel senso di Boris) in una storia di prostituzione minorile?
Apparentemente nulla! Nè la vicenda scelta è tale da essere ancor oggi in cronaca, venendo rimestata soltanto quando torna in tv l'esponente politico che vide crollare a pezzi la sua famiglia da quell'inchiesta (sì, se possiamo tirare un colpo basso a chiunque sui social, siamo in prima fila). Ma allora perchè Baby? E cosa dobbiamo sperare di trovarci?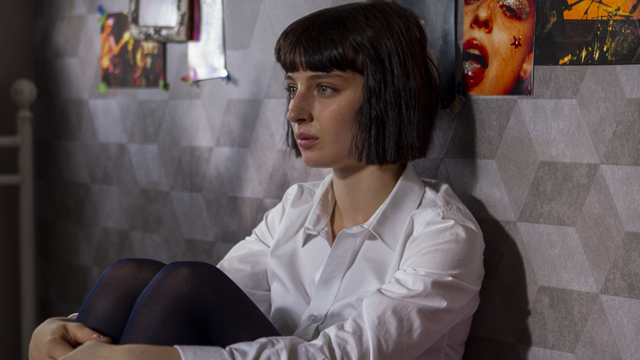 La stessa Netflix ci ha fatto capire il tutte le salse che lo scandalo delle baby squillo del quartiere Parioli sarà solo un pretesto per raccontare una storia molto più larga. Attirerà il ricordo pruriginoso, ecco, ma non dobbiamo certo aspettarci una fedele cronaca degli eventi di qualche anno fa.
Da qui partirà una coming of age story. Ecco, ora iniziamo a riconoscere Netflix, ora comincia ad apparire il marchio di fabbrica. 
Abbiamo un nuovo passaggio all'età adulta, una nuova storia che parte dall'adolescenza per raccontare il pubblico della piattaforma. E Netflix in generale non solo punta tantissimo su determinate storie ma le sa anche raccontare (Atypical, 13 Reasons Why, Big Mouth).
Avremo dunque un gruppo di ragazzi che graviterà tra la scuola e la vita privata (notare che le scene nel trailer riferite a un possibile college sono tantissime, basta vedere qui)
A proposito, ho leggermente paura che trasformeranno una scuola italiana, anche se privata e d'élite, in una versione del college de noi artri. In tal caso, prepariamoci a vedere tutte le occasioni di socializzazione nelle attività extra scolastiche, dove probabilmente le ragazzine conosceranno i primi approcci. Vi ricorda qualcosa? Se sì, non è affatto un caso.
Registi e sceneggiatori hanno detto chiaramente di aver tenuto conto dell'influenza esercitata da 13 Reasons Why. E qui veniamo al punto cruciale, nonché al motivo per cui sono abbastanza convinto che Baby non sarà un remake nostrano della serie succitata.
Tutto, in Baby, trasuda giovane e italiano.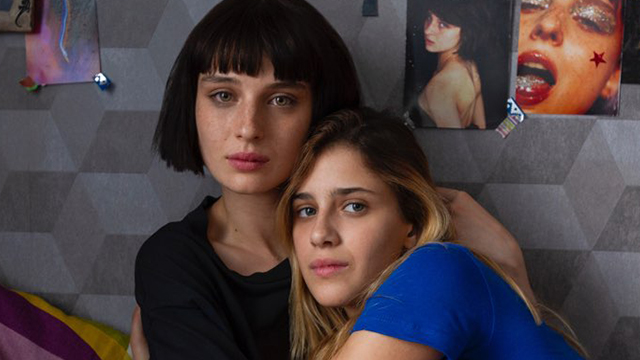 A partire da Andrea de Sica, (affiancato da Anna Negri) che ha saputo togliersi di dosso un cognome ingombrante per lavorare, e bene, come regista e guadagnarsi il Nastro d'argento al miglior regista esordiente nel 2017.
Continuando con gli autori, un collettivo di ventenni che ha proposto l'idea di Baby a Netflix: Antonio Le Fosse, Eleonora Trucchi, Marco Raspanti, Giacomo Mazzariol e Re Salvador. La sceneggiatura è affidata a Isabella Aguilar e Giacomo Durzi, che in media hanno quarant'anni (età piuttosto giovane nel mondo del cinema italiano) e che, tra l'uno e l'altra, hanno lavorato a cosine come In Treatment, The Comedians, The Place, insomma prodotti innegabilmente di spessore.
Infine abbiamo gli attori, ovviamente giovanissimi (se no che storia di formazione è?): Benedetta Porcaroli, Alice Pagani (già vista in Loro di Paolo Sorrentino), Riccardo Mandolini sono tutti alla prima esperienza in una serie tv. E ad affiancarli, più che attori sulla cresta dell'onda oggi, ci sono caratteristi davvero bravi come Paolo Calabresi, Isabella Ferrari e Claudia Pandolfi.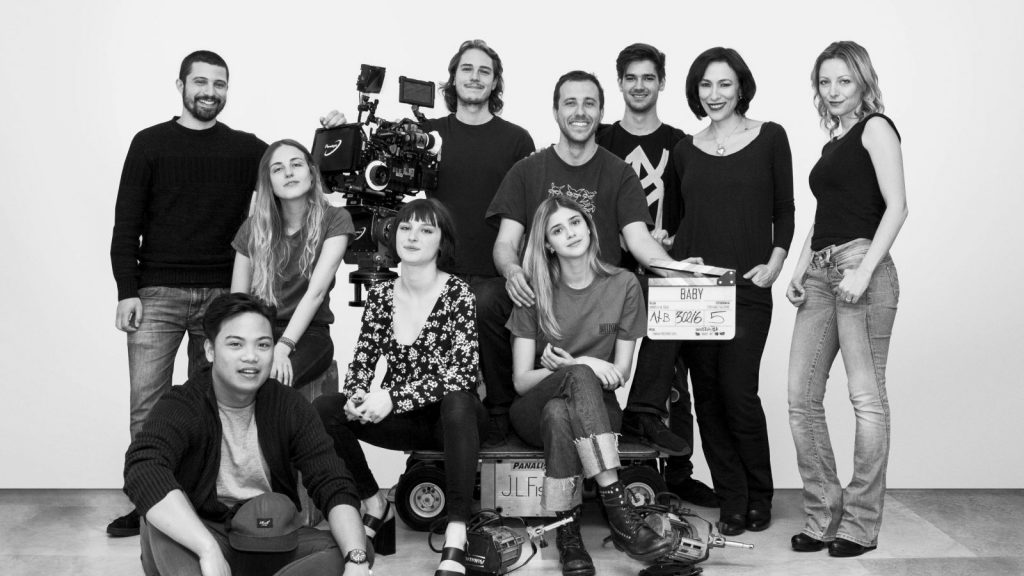 Il messaggio sembra chiaro: quella di Netflix su Baby è una scommessa sul vivaio. Su come un gruppo di giovani decisamente di buon livello (almeno nelle premesse) sappia raccontare i giovani e far presa sui giovani. Alea iacta est, il risultato lo sapremo dal 30 novembre in poi.
Se andasse bene, però, non mi stupirei di un coinvolgimento molto maggiore di Netflix qui in Italia, che sarebbe capace di far passare la sua idea di storie e di qualità delle storie. Se andasse male, c'è la carta di Luna Nera ancora da giocare.
Infine un'ultima piccola osservazione.
Attori giovani che, quasi tutti, non hanno mai recitato in una serie tv e attori "chioccia" non sulla cresta dell'onda. Vi viene in mente niente? No? Sicuri sicuri? Ebbene è la stessa scelta fatta dalla Rai per Braccialetti Rossi! E no, non è affatto un caso! Anzi, due dei ragazzi della fiction Rai (Mirko Trovato e Brando Pacitto) sono stati scelti proprio per Baby. Altro motivo di curiosità per una serie che promette scintille…