L'ultima produzione originale Netflix ha fatto molto parlare di sè. Non solo perché ambientata e prodotta in Italia, ma soprattutto per il tema trattato. Stiamo ovviamente parlando di Baby. Uscita il 30 novembre, affronta lo scandalo delle Baby Squillo ai Parioli nel 2013. Uno scandalo che fece molto rumore per via delle persone coinvolte. Da appartenenti alla classe politica a rispettabili personaggi della "Roma bene". Oltre che per la giovane età delle ragazze e le motivazioni che le animarono.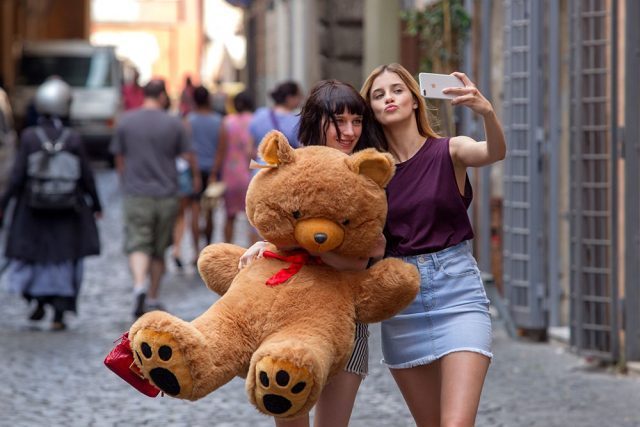 La serie Netflix però non è la trasposizione pedissequa degli eventi né affronta apertamente il tema delle Baby Squillo. Come riportato dal regista Andrea De Sica, la volontà era quella di partire da un fatto di cronaca per sondare gli effetti di vicende di questa portata sui giovani adolescenti della "Roma bene":
Quello che vedete non ha niente a che fare con la cronaca, la storia delle giovani squillo dei Parioli ci ha dato solo lo spunto, ovvero quello di addentrarci in uno dei quartieri più chic della capitale che in realtà nascondeva vicende torbide come quelle
Ma all'estero come è stata vista questa serie? Prima della sua uscita infatti le critiche, soprattutto da oltre oceano, sono state ampie. La principale verteva sul fatto che questa serie favorisse la prostituzione minorile. La National Center on Sexual Exploitation, infatti riportava, in una lettera inviata a Netflix, la seguente accusa:
Si parla di un gruppo di adolescenti che entrano nel mondo della prostituzione come se si trattasse di una versione glamour di una parabola di formazione. Per le leggi federali qualunque individuo, non ancora diciottenne, sia coinvolto in rapporti sessuali a pagamento è da considerarsi vittima di prostituzione minorile. Nella vicenda reale a cui Baby si ispira, la madre di una delle ragazze fu arrestata per sfruttamento della prostituzione minorile
L'azienda di Los Gatos non ha però rilasciato alcuna dichiarazione ufficiale in risposta a questa polemica, oltre alle già citate parole di De Sica, uno dei due registi della serie.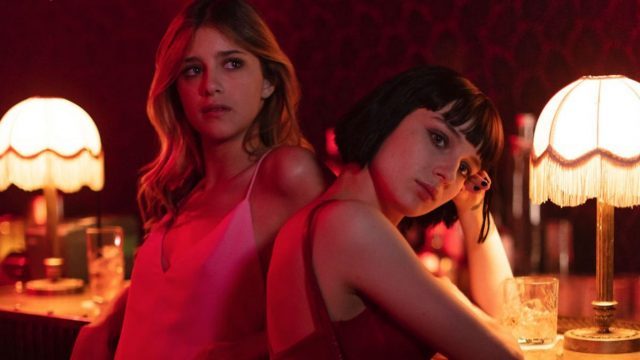 Allora ci siamo chiesti quale sia stata la reazione del pubblico straniero a questo prodotto italiano. Come prima cosa abbiamo interrogato i due principali siti di recensioni di serie tv: Rotten Tomatoes e Metacritic. In entrambi i casi, però, Baby non ha ricevuto alcuna valutazione né recensione, almeno fino alla stesura di questo nostro pezzo. Questa è già un'indicazione abbastanza evidente della freddezza degli spettatori stranieri. Dopo oltre due settimane dall'uscita di Baby ci si poteva aspettare qualcosa in più.
Abbiamo quindi rivolto l'attenzione a testate e magazine che hanno recensito la serie. Anche in questo caso la quantità di materiale riscontrato non lascia molto spazio all'interpretazione. Si è parlato più dello scandalo prima che uscisse piuttosto che darne una valutazione di quanto messo in scena e realizzato.
Le principali e più complete recensioni sono state quelle di testate come: The Telegraph, Hollywood Reporter, Variety, IMDb, Indipendent e IndieWire. Cerchiamo qui di fare una sintesi dei principali concetti riportati, tenendo conto che le posizioni sono tutte abbastanza allineate.
La prima critica mossa è relativa al fatto che Baby sia una via di mezzo tra Élite e L'amica geniale. Senza però avere la profondità del secondo né il gusto trash e divertente del primo. Una via di mezzo insomma che suona un po' come né carne né pesce. In particolare l'Holywood Reporter sottolinea come Baby si muova con circospezione in una "terra di mezzo" tra il femminismo del momento e il "trash" consapevole, senza però riuscire a farlo con sufficiente sfumata qualità.
Da un lato, sembra non voler osare affrontando il tema nella sua interezza, dall'altro forse, come spera il The Telegraph, si vuole tenere l'elemento più forte, quello vero e proprio dello scandalo della prostituzione, per una eventuale seconda stagione.

"Baby ha infatti ancora un'ideologia confusa" continua il The Telegraph "in cui disperatamente si vuole far credere che, fino a un certo punto, la decisione di prostituirsi è una scelta proattiva delle ragazze. Un segno di indipendenza. Persino un riallineamento delle differenze sociali in cui gli uomini hanno una libertà nei rapporti sessuali negata alle donne". Ma come riporta la recensione il tutto è gestito in modo confuso: "Se la prostituzione e le sue sottotrame fossero davvero il succo dello spettacolo, la mancanza di preoccupazione o di urgenza sociale mostrata potrebbe essere preoccupante. In Baby viene mostrato tutto come fosse solo un altro rito di passaggio all'età adulta. Qualcosa di progressivo".
Esistono però anche degli aspetti positivi di questa serie, sottolineate della testate estere. Indipendet riporta come sia apprezzabile la scelta dei registi di non presentare mai "scorci romani da cartolina" rendendo "viva" la Città Eterna e non un sfondo posticcio. Altro merito dei due registi è quello di non esagerare con la visione dell'opulenza dei Parioli. Questa scelta, intenzionale, è stata apprezzata perché permette di non ridurre tutta la vicenda a una condizione legata a una singola "classe" sociale.
Anche sul cast sono state spese belle parole. Soprattutto su Benedetta Porcaroli.
Sia Variety che IndieWire sostengono che Benedetta abbia saputo mostrare delle qualità e capacità recitative di alto livello. Lavorando sulla sua conoscenza dell'inglese non ci sarebbe da stupirsi a vederla presto coinvolta in produzioni internazionali di più ampio respiro.
Per concludere, quindi, possiamo dire che Baby non ha bucato lo schermo del grande pubblico. I siti di riferimento principali internazionali di recensioni non registrano ancora commenti su questa serie. Però al contempo la critica si sta esprimendo in modo sufficientemente positivo. Riconoscendo meriti e limiti di questa seconda produzione originale Netflix italiana. Stroncature insomma non ne abbiamo trovate. Come d'altro canto nessuna recensione particolarmente esaltante. L'apertura a una possibile seconda stagione però è molto più presente all'estero che non nel Bel Paese, dove le critiche sono state decisamente più feroci. Anche per Baby, quindi, possiamo dire che  valga il motto "nessuno è profeta in patria".