Attenzione: questa recensione contiene spoiler su American Gods 2×05: The Ways of the Dead.
Lo scorso episodio ci ha mostrato un nuovo Dio, introducendo nella trama qualcosa di inedito e non ancora indagato. American Gods 2×05 è invece un episodio che torna indietro a spiegare alcune cose per poi tornare nel presente e gettare ancora una volta tutto nel caos.
Non mancano neanche in questa puntata riferimenti sparsi a Gesù, che sia una statua o la concezione di Allah per Salim. Tutti questi indizi rappresentano forse un qualcosa di più che speriamo di vedere nelle prossime puntate.
Ma al di là di questo siamo ancora immersi nella trama orizzontale che vede Shadow e Laura combattere persino contro sé stessi per ritrovarsi. Non è così semplice però, Shadow è ancora intrappolato con Ibis aspettando che Odino gli impartisca un qualche ordine mentre Laura ritrova Mad e cerca di tornare in vita.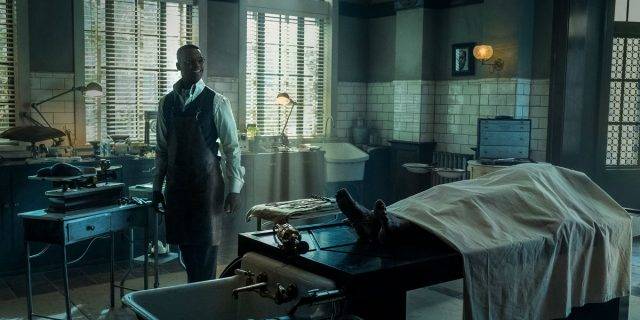 Questo episodio sembra trovare la sua sintesi nelle antitesi. Da una parte c'è la fede, che ognuno vive a modo proprio all'interno di American Gods. Dall'altra parte c'è la morte, qualcosa di molto più oggettivo. E ancora, la morte è messa in contrasto con la vita, in ogni aspetto sviscerato in questa puntata.
La storia di Will James per esempio. Nel 1909 l'uomo si sentì abbandonato dalla sua gente, venne massacrato e ucciso e ora non può far altro che prendere la vita di chi non ha più nulla per cui lottare. Anche questo rientra nella guerra di cui parla Nancy, quella che vede il colore della pelle come motivazione e soluzione alla rovina.
Memento mori
L'importanza di Shadow continua a farsi dirompente. Vede James, lo capisce e ne prende le sembianze. Si fa promotore anche lui di una lotta verace, che continua da tempo immemore, e che prima o poi scoppierà e creerà morte come successe nel 1909.
Shadow è solo, continua a sentirselo dire da tutti, ma allo stesso tempo sembra essere l'uomo di cui tutti hanno bisogno. L'anima che tutti vorrebbero portare dalla loro parte.
A New Orleans Laura e Mad cercano invano di porre fine alla morte. Non riescono a farlo succedere, ma nel mentre raccolgono prove soprattutto sul loro rapporto. Laura continua a tradire la morte, che a detta della moglie di Baron San Di è il suo vero amore e continua a tradire Mad che si ritrova nella stessa condizione di Shadow. Non sa cosa fare, dove andare e perché, l'unica cosa che gli rimane è servire Odino perché glielo deve.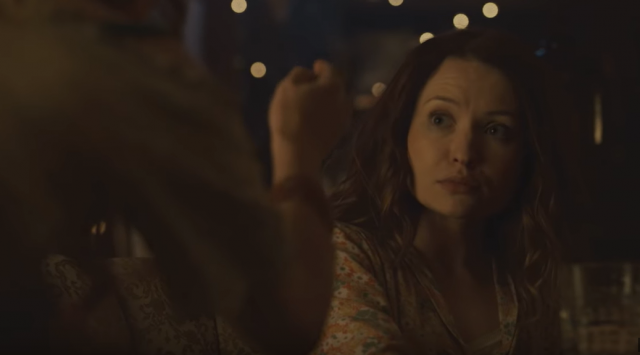 Odino stesso invece è il solo che sembra sapere esattamente cosa fare e si diverte prendendo in giro tutti. Una volta recuperata la sua lancia, Gungnir, va dal Re dei Nani per ridarle lustro e importanza. Viene accompagnato dal Gin e da Salim che continua a non credere a nessuno se non ad Allah.
Cieco e testardo anche con la verità davanti agli occhi
E in effetti le prove che in questo e nei precedenti episodi abbiamo avuto di Gesù o di Allah, che dir si voglia, vanno tutte nella stessa mediocre direzione. Gli viene dato un merito che non ha nessun diritto di avere. Eppure è ancora lì ad assistere alle gioie e ai dolori dei mortali come a voler nascondere il vero e più ampio mondo della spiritualità.
Salim ha cominciato a capire qualcosa, rimane ancorato alla sua visione, ma quando si ha a che fare con Odino, e ne abbiamo avuto prova finora, quello in cui credi finisce per non avere più importanza.
American Gods 2×05 – Odino

Un altro elemento che rimane essenziale in American Gods è la volontà di molte divinità di non entrare in guerra. Di non schierarsi e di mantenere tutto com'è. Qui abbiamo i Gideloa che come Alvis, il Re dei Nani, non vogliono affrontare nulla di ciò che sta per accadere. Ma qualunque viaggio si decida di affrontare, Cairo rimane la sede dei vecchi dei, il luogo perfetto per l'unione tra la vita e la morte, tra il racconto di morti passate e la biografia del nuovo mondo che si sta delineando.
E se dal punto di vista delle vecchie divinità tutto è caotico ma segue comunque una giusta direzione, i nuovi dei non si sono visti per niente. Non c'è stato neanche un accenno dopo la gran bella puntata della settimana scorsa che li ha visti protagonisti.
American Gods continua a regalare incipit importanti. Rimane il dubbio che otto puntate siano effettivamente poche per esprimere e spiegare tutto ciò che finora abbiamo visto. Per ora però, queste puntate stanno accendendo gli animi e speriamo continuino a farlo.