Il mix di generi, ovvero quell'ibridazione di prodotti non più etichettabili in una sola categoria narrativa, ha rappresentato senza dubbio un fattore determinante nell'accrescimento della qualità delle Serie Tv. E rappresenta spesso anche il principale fattore di successo di un'opera, tenendo conto dell'estensione del bacino di utenza. Per dirne una, Game of Thrones viene incontro alle esigenze degli appassionati del fantasy, ma anche degli intrighi politici, dello splatter e così via.
L'originalità e la creatività delle Serie Tv non possono prescindere da un'amalgama sempre più sottile, ricercata, che punta ad annullare il senso di già visto nello spettatore. A questo ambisce anche Netflix con Altered Carbon, il suo ultimo prodotto originale. Parliamo di una Serie fantascientifica che strizza l'occhio alla distopia ma che riesce a sintetizzare al suo interno un insieme di nicchie, dal cyberpunk alle arti marziali, fino a sfociare nel crime più autentico.
Per quanto riguarda la Serie, ambientata nel lontano 2384 (e quel '84' non è mai un richiamo causale nell'ambito della narrativa distopica) il riferimento visivo più evidente è senza dubbio quello a Blade Runner, soprattutto per ciò che concerne le ambientazioni. L'abbigliamento del protagonista è invece un misto tra il Deckard scottiano e il Neo di Matrix. Per o stile di lotta, merita di essere citata anche Ghost In The Shell, oltre che il capolavoro delle sorelle Wachowski.
Si tratta, pertanto, di un immaginario che ha segnato il cinema ma che non è mai stato seriamente approfondito nelle Serie Tv. Ed è in tal senso che Altered Carbon intende essere un'opera avveniristica.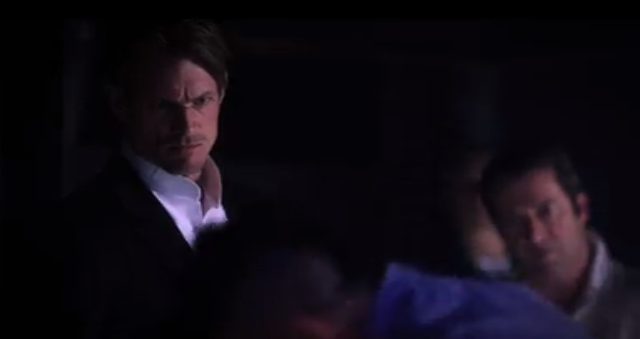 Se il primo episodio aveva introdotto i personaggi principali, facendo emergere un dualismo classista, in questi due episodi è più chiara la natura del prodotto. Altered Carbon prova a calare espedienti tipici del Giallo – il detective protagonista, l'aiutante, la poliziotta scontrosa con un'attrazione latente per il main character – in uno scenario cyberpunk.
Takeshi Kovacs, tuttavia, non è un detective nell'accezione più convenzionale. In realtà non è nemmeno un detective. Kovacs è uno Spedi, specificatamente addestrato dal Protettorato per diventare una macchina da combattimento spietata ed efficiente. Ma, come scopriamo nella lotta con Vernon, la conoscenza (sua e di tutti quelli della sua specie) del linguaggio del corpo lo rende anche capace di rilevare i comportamenti umani, di cui riesce ad anticipare le intenzioni o a capire quando stanno mentendo.
Negli episodi 1×02 e 1×03 emerge in maniera ancor più evidente l'annichilimento di un uomo che, se potesse, preferirebbe riposare in pace per sempre e, in tal senso, non è casuale il fatto che sia l'unico cliente del The Raven Hotel (The Raven, proprio come la poesia nichilista di Edgar Allan Poe e Poe è, guarda caso, proprio il nome dell'IA che gestisce l'hotel, nonchè comic relief della Serie).
La sua missione, più che mirata a ritrovare l'assassino di Bancroft, è orientata a uno scopo più grande che, però resta ancora ignoto a noi spettatori. È probabile che si ricolleghi ai flashback del suo addestramento o a quelli nei quali da bambino tenta di proteggere la sorella dalla violenza che il padre riversa sulla loro madre. O, ancora, chissà che non c'entrino quei simboli che, ormai l'abbiamo capito, è una costante, chiudono ogni episodio.
Per certo, non solo Kovacs ma tutti i personaggi principali hanno qualcosa da nascondere.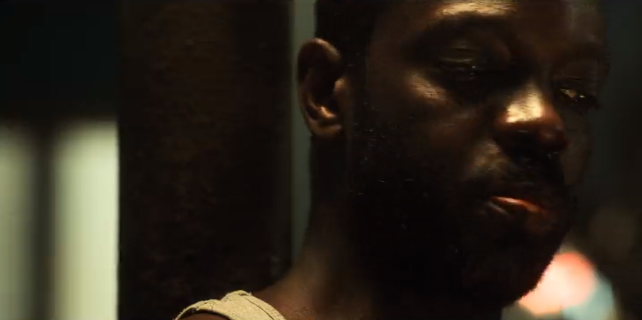 Sullo sfondo della coscienza espiantata, un tema decisamente molto caro a Netflix, come dimostra anche l'ultima stagione di Black Mirror, agiscono figure di varia natura, ognuna delle quali con una diversa visione del contesto sociale. Il secondo episodio introduce Vernon, un ex marine che prova a preservare la coscienza digitale della figlia, affidata alle cure del The Raven Hotel. Ortega, agente che sembra avere un contenzioso con Bancroft che parte da lontano, invece, offre anche un volto anche al dilemma etico e religioso del ritornare in vita. Nel 2384, infatti, Dio non è morto (contrariamente a quanto afferma Bancroft) ma resiste e la poliziotta vive sulla sua pelle il dualismo tra il progresso e il conservazionismo della sua famiglia.
Ma è probabilmente proprio quella di Laurens Bancroft la storia più affascinante da approfondire. Non solo perchè egli rappresenta il personaggio maggiormente borderline (tra le altre cose, gli piace maltrattare prostitute), ma anche perchè attorno a lui ruotano figure estremamente ambigue: oltre alla moglie, appare interessante la figura della figlia che si diverte sessualmente proprio utilizzando la custodia della madre. Alla sua cattiveria malcelata, inoltre, si deve la scena visivamente più intrigante di questi primi tre episodi, vale a dire la lotta all'ultimo sangue nella gabbia gravitazionale con i due coniugi.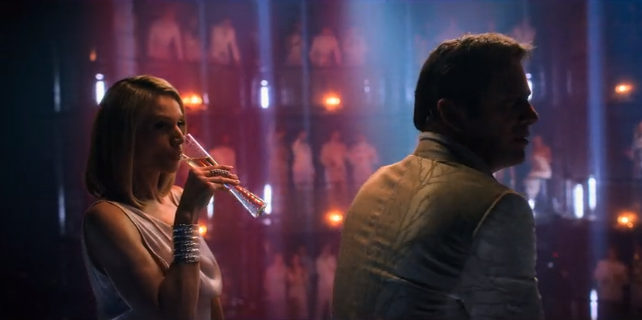 Non esistono episodi procedurali tali da poter scindere tra una trama verticale e una orizzontale, ma è evidente che accanto alla risoluzione del caso principale ruotano diverse morti sospette che danno l'idea di come l'omicidio Bancroft sia soltanto la punta dell'iceberg. Se a tutto questo abbiniamo una genuina vena di comicità Alter Carbon non poteva che conquistarci: prima aveva la nostra curiosità, adesso ha tutta la nostra attenzione.