# #
Agents of S.H.I.E.L.D. lo ha fatto di nuovo. Chi ama questa Serie Tv lo sa bene, la possibilità che l'asticella si alzi ulteriormente è sempre dietro l'angolo. Personalmente pensavo di aver visto il punto più alto con Self Control (4×15), ma questa settimana lo show è riuscito ad andare oltre. Finito questo doveroso preambolo andiamo a vedere cosa è accaduto – e sì, ci saranno SPOILER grossi come astronavi. Ci eravamo lasciati con il problema della scarsa quantità di gravitonio e sempre da questo riparte l'episodio. Le questioni sono due ora: come plasmarlo, e dove trovarne di più. Come due sono i problemi, due sono anche i team degli Agents of S.H.I.E.L.D.: parte nel Faro e parte a caccia del generale Hale.
# #
L'episodio è diviso in due parti, di differente minutaggio, che introducono elementi fondamentali allo sviluppo della trama e che si legano al recente passato della Serie.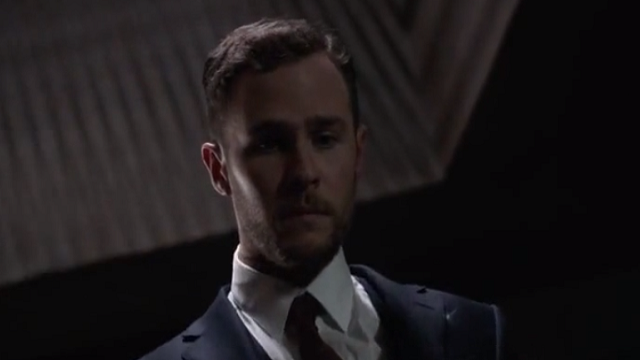 Iniziamo dunque dall'elefante nella stanza. All'interno del Faro, dove imperversano le incursioni della fear-dimension, una vecchia conoscenza si fa avanti. È Leopold Fitz, o meglio la spietata versione del Framework. La ricomparsa di questo personaggio sconvolge non solo la mente della sua controparte buona ma ha anche forti conseguenze su tutto il team. Il Dottore – come viene rinominato – mette in atto un piano per isolare i vari membri del team e potersi così occupare da solo di Skye. L'obbiettivo è quello di rimuovere l'inibitore Kree che impedisce il manifestarsi delle capacità inumane.
# #
Il vero tocco di classe della 5×14 arriva però nel momento in cui la situazione sembra più chiara che mai. Simmons infatti, intuito che qualcosa non torna, si precipita a soccorrere Skye trovandola su un tavolo operatorio in compagnia del "vero" Fitz. La dimensione, dunque, non ha creato nessuno, è stata la mente stessa dello scienziato a sdoppiare la sua personalità per fare in modo che questi prendesse la decisione più difficile. Sono infatti i poteri di Skye la chiave per plasmare il gravitonio, ripristinarli è dunque necessario. Anche a costo di tradire – ancora una volta – i propri compagni di squadra.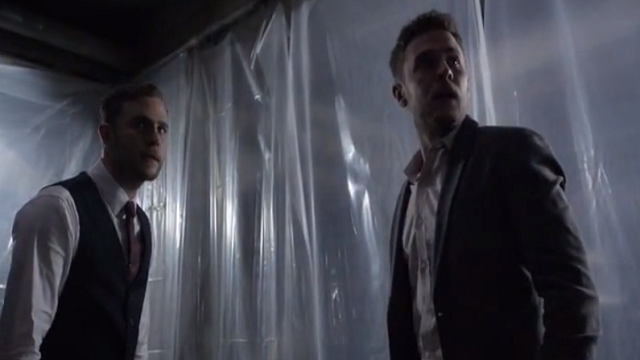 È questo il culmine di una costruzione che gli sceneggiatori di Agents of S.H.I.E.L.D. portano avanti dalla ricomparsa di Fitz in 5×05. La domanda su quanto della sua personalità si fosse riversato nel proprio doppione malvagio ancora permaneva. Questo episodio sembra darci una risposta, il Dottore è la versione senza mezze misure di Fitz, quella capace di mettere il proprio obbiettivo – in questo caso nobile – davanti a tutto, anche all'amicizia ed all'amore.
Non meno importante è poi l'incontro tra Coulson ed il generale Hale la quale – catturata dallo S.H.I.E.L.D. – ha modo di confrontarsi con l'uomo a cui sta dando la caccia. Anche in questo frangente le sorprese non mancano in quanto il tutto si rivela essere una trappola del generale, alleata a quel Anton Ivanov (Zach McGowan) che non si era più visto dal finale della quarta stagione. Per quanto le intenzioni della donna non appaiano chiare, parla a Coulson di una non meglio specificata"guerra contro l'estinzione umana" – che sia sempre quella contro gli Inumani?
Vero punto focale è però la classica scena post titoli di coda, nella quale il generale termina il colloquio con un uomo misterioso con un eloquentissimo: "Hail Hydra".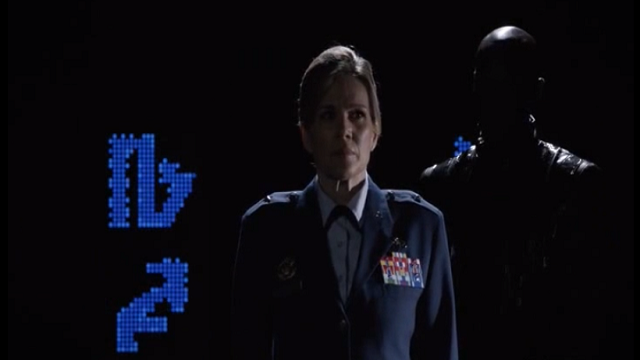 Ben orchestrato è infine il breve dialogo tra Jemma e Deke. Questi, sempre più coinvolto nelle vicende dei nonni, aiuta Simmons a realizzare la vera forza del suo legame con Fitz. Questa settimana Agents of S.H.I.E.L.D., come si diceva, regala il miglior episodio di stagione. E lo fa riallacciandosi alla storyline meglio riuscita del suo recente passato, quella degli LMD e del Framework. Un grande applauso merita l'interpretazione di Iain de Caestecker, il cui Fitz Dr. Jekyl/ Mr. Hyde è qualcosa di straordinariamente ben riuscito ed inaspettato. Le domande ora sono ancora più di prima. L'Hydra è definitivamente tornato?  Che ne sarà di Coulson? Come si comporterà Daisy ora che i poteri sono tornati?
La fine del cammino è ancora lontana – 8 episodi – ma l'impressione che le tessere del domino abbiano iniziato a cadere è forte. Quella che ci aspetta da adesso in poi è una grande cavalcata durante la quale è lecito aspettarsi tutto!
Un saluto agli amici di Agents of SHIELD ITALIA!