L'articolo contiene spoiler su Young Sheldon e The Big Bang Theory.
Di solito, la scelta dietro la produzione di uno spin-off è quella di approfondire personaggi o periodi rispetto al prodotto principale. Probabilmente è stata proprio questa l'intenzione dietro la nascita di Young Sheldon: la voglia di Chuck Lorre di mostrarci l'infanzia del particolarissimo personaggio di The Big Bang Theory. Col tempo, però, le cose sono cambiate.
La produzione dell'opera, in onda per due anni insieme alla serie madre, era indirizzata ad allargare ancora di più i confini del personaggio di Sheldon in vista del tanto aspettato finale di serie di The Big Bang Theory (che abbiamo analizzato in questo articolo).
Già ai tempi delle prime due stagioni, i fan avevano iniziato a ricollegare gli eventi della serie al prodotto principale. I riferimenti regalati dallo Sheldon narratore sono stati alcuni degli spunti più emozionanti dell'intero universo narrativo, e regalavano aneddoti sia sul suo passato che sul presente.
Ma non tutto era perfettamente chiaro.
Una domanda, forse il primo dubbio tra i fan dello spinoff, era perché Sheldon non avesse mai nominato da adulto un personaggio come John Sturgis: importantissimo per la sua crescita accademica e molto legato sia a lui che alla sua famiglia. Se nelle prime dieci stagioni di The Big Bang Theory si poteva banalmente ipotizzare che il personaggio non fosse mai stato pensato, ha fatto particolarmente specie non vederlo nominato nemmeno quando Sheldon concorreva al Premio Nobel.
I fan si chiedevano perché una figura del genere, così influente nella vita dello Sheldon bambino e che lo ha supportato nei suoi studi, non avesse ottenuto neanche una singola menzione dall'uomo. Per molti versi, si potrebbero dire cose simili per Paige, ma il suo è un capitolo ancora troppo fumoso per sbilanciarsi. Non sapevamo che quella sarebbe stata solo la prima di tante domande senza risposta.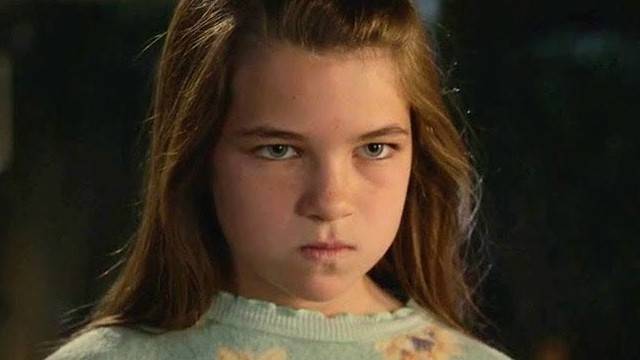 Discorso quasi uguale si può fare per i fratelli di Sheldon: George e Missy. I due sono apparsi nella serie madre, ma benché da bambini bisticciassero spesso, ci viene difficile credere che dei rapporti così stretti e profondi si siano persi in un bicchier d'acqua.
Soprattutto con Missy.
La ragazza non è solamente gemella di Sheldon, ma una confidente tra le più fidate. Dormono da sempre nella stessa stanza e hanno affrontato malissimo la separazione quando Sheldon si è trasferito anche per pochi giorni. Si capiscono poco, a volte sono addirittura agli estremi opposti di un pensiero, ma sono legatissimi. Infatti col tempo ci stiamo rendendo conto di quanto Missy Cooper sia uno dei rimpianti più grandi di The Big Bang Theory.
Se per alcuni personaggi ci dispiace averli visti troppo poco, per altri c'è una grande confusione nella diversità dei caratteri. Nel prodotto madre di Chuck Lorre avevamo imparato a conoscere sia la mamma sia la nonna di Sheldon, entrambe con personalità ben definite e delineate seppur abbastanza macchiettistiche. In Young Sheldon entrambe, soprattutto Connie, sono completamente diverse. La dolce nonnina del protagonista è un personaggio pieno di energia e voglia di vivere, con la battuta sempre pronta e il costante rifiuto ad accettare l'età che avanza. Quella presentataci in The Big Bang Theory era completamente diversa. Più anziana, ma per niente simile caratterialmente.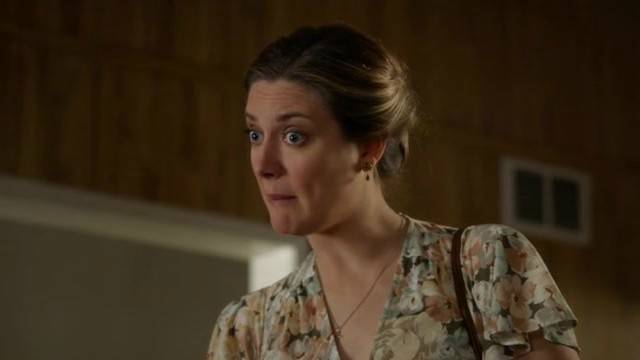 Il discorso riguardo al padre, poi, è ancora più complicato. Sheldon ce lo ha sempre raccontato come un uomo completamente diverso da come appare nel prequel. Certo, non sarà il padre perfetto e nel finale della quarta stagione si è aperta una frontiera narrativa che attendevamo da tempo, ma è amorevole e cerca di fare il meglio per tutti e tre i figli. Al punto da farci pensare che per molti versi la visione di Sheldon sia sempre stata distorta, per molti versi.
Ma quindi Young Sheldon è brutta?
No, assolutamente! Il peso che bilancia perfettamente questi buchi di trama (o potenziali tali) è l'ottima qualità della serie. I personaggi sono caratterizzati benissimo, i legami sono approfonditi, le scelte scaturiscono sempre reazioni e conseguenze molto interessanti. Il prequel di The Big Bang Theory arriva a trattare qualsiasi tema: bullismo, abbandono, rimpianti, fede, rapporto genitori-figli, terza età, diagnosi pesanti.
La domanda che ci viene da porre è: "Perché in un prequel?"
Pochi mesi dopo aver creato Young Sheldon, Chuck Lorre ha rilasciato un altra prima stagione di un suo prodotto: Il Metodo Kominsky. Guardando entrambe queste produzioni notiamo che il grosso problema della prima è il legame alla serie madre. Young Sheldon è una comedy scritta benissimo e con un'idea di fondo sviluppata alla grande. Tant'è che tutte le lamentele riguardo la serie da parte dei fan sono legate ai problemi di continuity con lo show originale.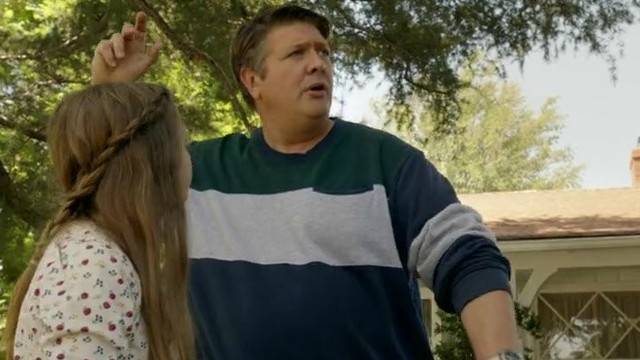 Durante le sue dodici stagioni, The Big Bang Theory ha trattato tantissimi aspetti riguardo la vita passata e le esperienze di Sheldon. Aspetti che, in uno spin-off senza difetti, dovrebbero essere rispettati per mantenere un filo logico tra le esperienze che ha vissuto da bambino e come queste lo abbiano influenzato da adulto.
Però il pensiero di Chuck Lorre è cambiato in questo decennio.
È una cosa evidente anche solo guardando gli archi narrativi di The Big Bang Theory: dodici anni di scrittura cambiano una persona e il suo modo di lavorare. Probabilmente si sente meno in obbligo di mantenere la coerenza tra frasi dette nelle vecchie stagioni dello show e queste puntate del prequel. Un pensiero comprensibile e logico, ma che ci porta a una domanda completamente opposta: "Non avrebbe avuto più senso creare un prodotto del tutto indipendente?".
La risposta ovvia è: sì, ma il traino che ha offerto The Big Bang Theory a Young Sheldon ha creato uno spazio mediatico che difficilmente avrebbe avuto con una produzione autonoma. Tuttavia, se l'idea era quella di raccontare un rapporto familiare in una comedy solida e che affrontasse svariati argomenti, perché gettarsi in un prodotto che partiva già con delle limitazioni? Limitazioni che lui stesso aveva creato?
Dall'altra parte, se l'intenzione era quella di espandere la storia di Sheldon e la sua infanzia, perché dare così poca attenzione a quel che già era stato detto, creando gravi problemi di continuity?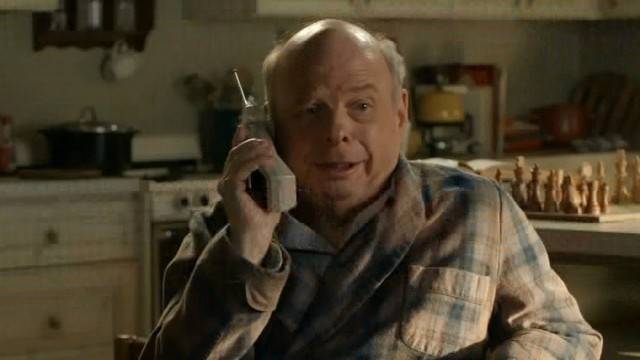 Young Sheldon è un ottimo prodotto, teniamo a ripeterlo e sottolinearlo. Ma è conteso tra la voglia di rimanere canonico all'interno della storia di The Big Bang Theory e il desiderio lavorativo di Chuck Lorre di regalare un una serie completa e di qualità. Quando una parte funziona meglio, l'altra tende a balbettare perché bilanciare le due cose con dodici stagioni piene di indizi e frasi significative è un'impresa tutt'altro che semplice.
Young Sheldon è l'ennesimo progetto ambizioso di Chuck Lorre.
Forse la risposta è più semplice di quel che sembri. Forse l'uomo si è legato tanto al suo Sheldon Cooper che ogni puntata e ogni storia nasce dalla sua passione per il personaggio. Mandando al diavolo coerenza e citazionismo pur di approfondirne la vita e le difficoltà.
Non sappiamo se ci sia un grande piano dietro a queste divergenze (e probabilmente non è così) ma la scelta è sua. Sta a Chuck Lorre, come ha sempre fatto nella sua carriera, scegliere la strada che dovranno percorrere le sue opere. A noi non resta che gustare lo show, guardarci indietro e decidere se il viaggio è stato piacevole o meno.