Dopo una breve pausa la nostra comedy preferita è tornata con una puntata davvero tenera, la quale ci ha regalato anche molte gag divertenti. Nel nuovo episodio di Young Sheldon (leggi qui i momenti più commoventi della serie) gli autori hanno dato una speranza ai fan che sperano ancora che John e Connie possano tornare insieme.
È stato proprio il professore di Sheldon il personaggio più divertente di questa nuova puntata intitolata A Party Invitation, Football Grapes and an Earth Chicken.
L'uomo ha incontrato nella sua università la sua ex fidanzata che, come al solito, aveva accompagnato il piccolo Sheldon alla sua lezione. Constance si è mostrata molto fredda nei suoi confronti e ha rifiutato il suo invito per andare a prendere un caffè come amici. Questa freddezza lo ha ferito molto e lo ha spinto a mettere in discussione la sua decisione di interrompere la loro relazione. Essendo disperato e sentendo di aver proprio bisogno di qualcuno a cui confidare le sue pene, ha chiamato George e gli ha chiesto di accompagnarlo al bar per bere qualcosa.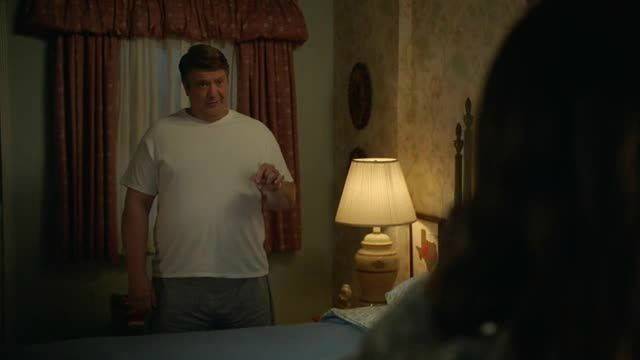 All'inizio il padre di Sheldon ha rifiutato l'invito ma dopo, essendosi pentito, ha deciso di chiamarlo perché lo raggiungesse a casa sua per guardare la partita. John ha iniziato quindi a confessargli le sue pene amorose e a quel punto George ha reputato giusto informarlo del fatto che lei avesse cominciato a uscire con qualcuno. Ma a un certo punto i due sono stati interrotti proprio da Connie che, avendo saputo che John era lì, aveva deciso di andare a salutarlo. Alla fine ha preferito restare con loro a guardare la partita e dagli sguardi che si sono lanciati i due ex fidanzati credo proprio che molto presto torneranno insieme.
Ma cosa ha fatto Mary invece in questa puntata di Young Sheldon? Ha scatenato una inutile guerra con la sua vicina Brenda.
Tutto è iniziato quando a casa Cooper è arrivato un invito per la festa di Billy indirizzato solo a Missy. Mary allora è andata a bussare alla porta della sua fastidiosa vicina di casa per chiederle perché Sheldon non fosse stato invitato. La donna le ha detto allora che non voleva che il suo Billy fosse associato a Sheldon Cooper perché questo lo avrebbe reso meno popolare. Mary è andata allora su tutte le furie e ha trovato un modo davvero raffinato per spingerla a pentirsi delle sue azioni. Ha chiesto infatti al Pastore Jeff di dedicare il sermone domenicale proprio alla necessità di essere gentili con i propri vicini.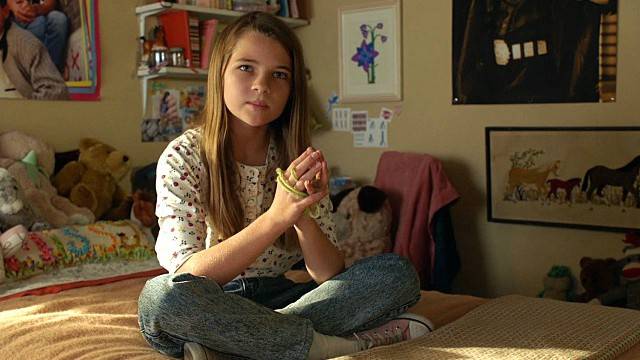 Alla fine la sua insistenza ha pagato e Brenda ha dovuto capitolare e invitare anche Sheldon alla festa di compleanno di Billy. Ma il piccolo genio non è stato affatto contento quando ha scoperto che era stato invitato a un party. Sheldon non voleva affatto socializzare con gli altri bambini e neanche Missy era contenta al pensiero che suo fratello la potesse mettere in imbarazzo. Mary però, che aveva fatto tanto perché Sheldon fosse invitato, lo ha costretto ad andare. Il ragazzino ha deciso di obbedire alla sola condizione che potesse vestirsi come Spock (qui le sue perle di citazioni) e comportarsi come il protagonista di Star Trek.
Alla festa Sheldon e Billy hanno cominciato a giocare insieme nel pollaio, divertendosi da soli lontani dai pregiudizi. Anche le due mamme hanno avuto la possibilità di chiarirsi e hanno capito quanto le loro preoccupazioni fossero simili. Alla fine con le loro paure stavano soffocando i loro figli, impedendogli di essere se stessi solo perché avevano paura del giudizio degli altri. Anche se adoro vedere le liti tra Mary e Brenda, che sono sempre molto esilaranti, spero che le due donne possano da oggi fare fronte comune.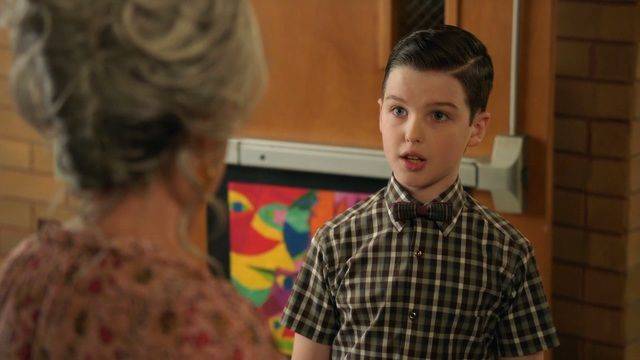 La scena in cui Billy e Sheldon hanno cominciato a divertirsi insieme ha mostrato quanto i timori delle due madri fossero infondati. È sempre bello pensare poi come Sheldon, contrariamente a quanto temeva Mary, sia riuscito a farsi tanti amici una volta diventato adulto. George poi si sta trasformando in un personaggio molto più maturo di quanto ci saremmo aspettati. Ho apprezzato il fatto che abbia deciso di invitare John a casa sua perché non voleva che si sentisse solo e perché temeva che anche suo figlio da grande avrebbe potuto aver bisogno di un amico.
Un personaggio che ha avuto poco spazio ma che ci ha regalato alcune delle più belle gag di questa puntata è Georgie. È stato molto divertente vederlo prendere in giro suo padre George per la sua amicizia con John Sturgis, ma anche punzecchiarlo per avere il permesso di avere una tv nella sua stanza. Il professore poi è stato davvero esilarante in questa puntata di Young Sheldon. L'uomo ci ha fatto davvero ridere quando ha finto di essere impegnato in un party per punire George che aveva rifiutato il suo invito. Non credevo che la loro amicizia sarebbe durata più di una puntata e invece gli autori hanno deciso di dedicare loro più spazio. Ne sono davvero felice perché per me funzionano e ci donano ogni volta dei momenti esilaranti.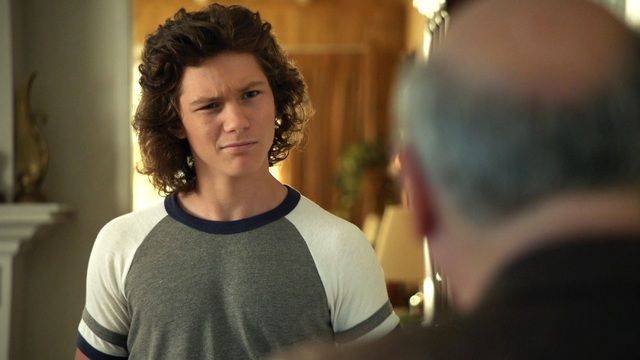 Ho molto apprezzato anche la sequenza in cui John ha confessato al padre di Sheldon i suoi rimpianti e le emozioni contrastanti che lo stavano divorando. Vedere poi Connie e John condividere di nuovo un po' di tempo insieme ci ha fatto brillare gli occhi: quanto sono teneri insieme questi due? Missy è stata in questa puntata a mio parere un po' meno brillante del solito, mentre Sheldon è stato davvero perfetto. È straordinario come Iain Armitage riesca a emulare continuamente gli atteggiamenti del personaggio di The Big Bang Theory. Anche questa volta è stato bravissimo a mostrarci come fin da piccolo il genio non riuscisse a interagire alle feste.
Questa puntata è sicuramente promossa a pieni voti: abbiamo avuto varie gag divertenti ed è stato importante per noi fan vedere ancora una volta le preoccupazioni di Mary e George per il futuro del loro figlio. Inoltre gli autori stanno dedicando maggiore spazio a tutti i personaggi della serie e questo sta giovando molto alla trama di Young Sheldon. Non vediamo l'ora di vedere cosa altro hanno in serbo per noi.