Quando pensiamo alla serie Malcolm non possiamo non provare quella sensazione nostalgica dei tempi in cui Italia1 era la nostra fonte primaria da cui vedere le serie tv. Niente streaming, niente Netflix. Dovevamo "accontentarci" di ciò che trasmettevano in tv, e forse per questo Malcolm è una delle serie che più ricordiamo con nostalgia. Ci ha tenuto compagnia tutti i pomeriggi, ci ha fatto ridere, divertire, piangere, provare anche ribrezzo a volte, ma soprattutto ci ha insegnato molto. Malcolm è una delle prime serie che colleghiamo immediatamente alla nostra adolescenza. Un'ondata di feels ci travolge ogni volta che sentiamo "You're not the boss of me nooow" o quando pensiamo al Blallo. Impossibile quindi dimenticarla! Ed è impossibile dimenticare i protagonisti di questa caotica e fantastica serie. A distanza di anni ci chiediamo che fine abbiano fatto.
C'è chi ha preso strade diverse dalla recitazione e chi ha avuto meno fortuna degli altri. In ogni caso, per noi saranno sempre i membri di una delle famiglie più pazze, incredibili e divertenti di sempre.
Frankie Muniz – Malcolm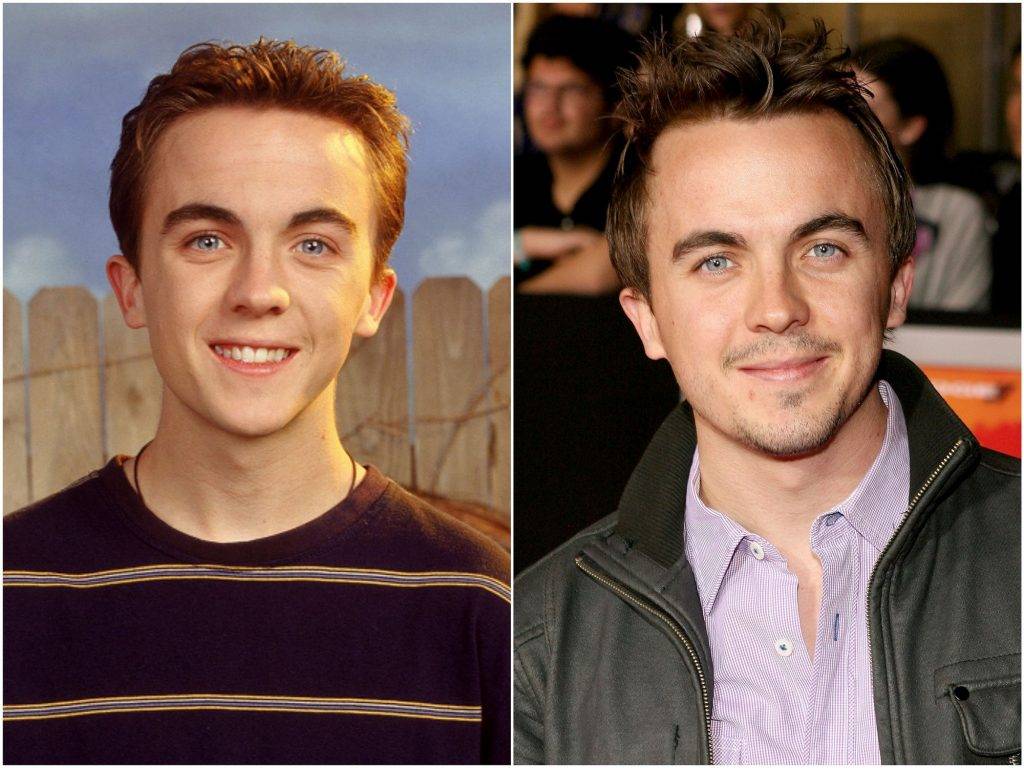 Il nostro Malcolm si è tenuto abbastanza impegnato, non solo per quanto riguarda la recitazione. Nello stesso anno che termina Malcolm, nel 2006, partecipa a due film: Stay Alive, un thriller/horror interessante dove un videogioco appena uscito è in qualche modo collegato alla vita reale, facendo morire i giocatori nello stesso modo in cui precedentemente muoiono nel gioco. Frankie interpreta Swink Sylvania, uno dei protagonisti. L'altro film è Danny Roane: first time director, una commedia dove recita insieme a Jack Black e Ben Stiller. Nel 2007 è il protagonista della commedia romantica My Sexiest Year ed appare in Walk Hard-La Storia di Dewei Cox nei panni del cantante Buddy Holly. Partecipa anche ad un episodio di Criminal Minds. L'anno seguente è tra i protagonisti della commedia satirica Extreme Movie e tra il 2010 ed il 2012 è il protagonista di Pizza Man ed appare per un solo episodio in serie come L'uomo di casa (Last man standing) e Non fidarti della str**** dell'interno 23. In quest'ultima interpreta se stesso. Nel 2015 ha una parte nella commedia romantica italoamericana Road to Capri, che ha tra i protagonisti Nicolas Vaporidis, Maria Grazia Cucinotta e Franco Nero. Ha una parte anche nel film d'avventura fantascientifico Sharknado 3, dove interpreta Lucas. La carriera cinematografica di Frankie ha alti e bassi, alternando anni di intenso lavoro ad anni completamente vuoti. Ma questo perché ha intrapreso un'altra strada che lo tiene spesso impegnato. Dal 2005 infatti, dopo aver vinto una gara al Gran Premio Champ Car di Long Beach, Frankie decide di dedicarsi alla carriera automobilistica. Corre per altre gare e nel 2007 viene ingaggiato da una squadra di Champ Car Atlantic. Ma non si limita a questo, dal 2005 al 2010 ha inoltre doppiato diversi film d'animazione, tra cui Striscia, Una Zebra alla Riscossa e La Leggenda della Montagna Incantata. Nel 2012 entra a far parte anche di una band pop-rock come batterista, chiamata Kingsfoil. A quanto pare a Frankie non piace proprio star senza far niente!