Molti di noi hanno imparato a conoscere la bella Kaley Cuoco grazie alla sit-com The Big Bang Theory, dove interpreta Penny; ragazza apparentemente un po' superficiale, affascinante ed amante di feste ed alcolici, è uno dei personaggi che subisce più cambiamenti durante le nove stagioni andate in onda. Inizialmente l'abbiamo vista frequentare numerosi ragazzi dall'aspetto curato ma dal quoziente intellettivo altamente discutibile, mentre col passare del tempo ha iniziato ad affezionarsi realmente ai protagonisti e ha addirittura sposato Leonard.
Ma chi era Kaley Cuoco prima di tutto ciò?
Kaley Christine Cuoco è la primogenita di Gary Carmine Cuoco, un ingegnere statunitense di origini italiane, e di Layne Ann Wingate, di origini tedesche. È nata a Camarillo, in California, il 30 novembre 1985 e ha mostrato subito un interesse nei confronti della recitazione; il suo profilo film, il thriller Senza via d'uscita, risale infatti al 1992.
Ha attirato in modo particolare l'attenzione della critica e si è fatta conoscere principalmente grazie al ruolo di Marcia Brady in Growing Up Brady con Adam Brody (2000). Prima che ciò accadesse Kaley aveva già maturato diverse esperienze, sia in campo cinematografico, con film come Virtuality e Romantici equivoci, sia in televisione, grazie a delle Serie TV (tra cui Un medico fra gli orsi, My So-Called Life e Ladies Man) e film come Mr. Murder e Anche i dentisti vanno in paradiso.
Sempre nel 2000 l'abbiamo vista recitare in Un pezzo di paradiso e La squadra di bowling Alley Cats. Successivamente ha partecipato a diversi lavori cinematografici, tra cui ricordiamo The Hollow – La notte di Ognissanti, di cui è co-protagonista assieme a Nick Carter e Kevin Zegers, ed I segreti per farla innamorare, oltre ad ottenere anche una piccola parte nella Serie TV Settimo Cielo.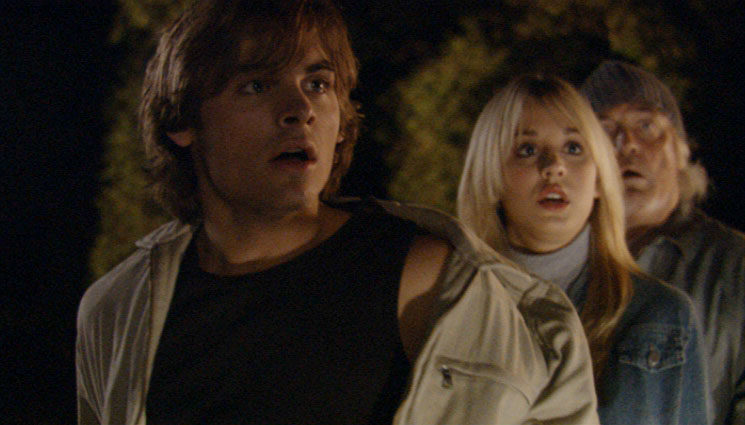 Nel 2004 ha coperto un ruolo da protagonista nella sit-com 8 semplici regole, ha partecipato alla miniserie Magnitudo 10.5, alla pellicola indipendente Debating Robert Lee ed alle Serie TV 6Teen e Brandy & Mr. Whiskers, oltre ad essere comparsa in numerosi episodi di altri telefilm. Nello stesso anno, inoltre, è stata nominata come la settantaquattresima donna più sexy degli Stati Uniti al FHM-US's 100 Sexiest Women.
Nel 2005 ha fatto parte del cast di Streghe; ricordate Billie Jenkins, la strega bionda che diventa l'apprendista delle tre sorelle Halliwell? Ecco, proprio lei!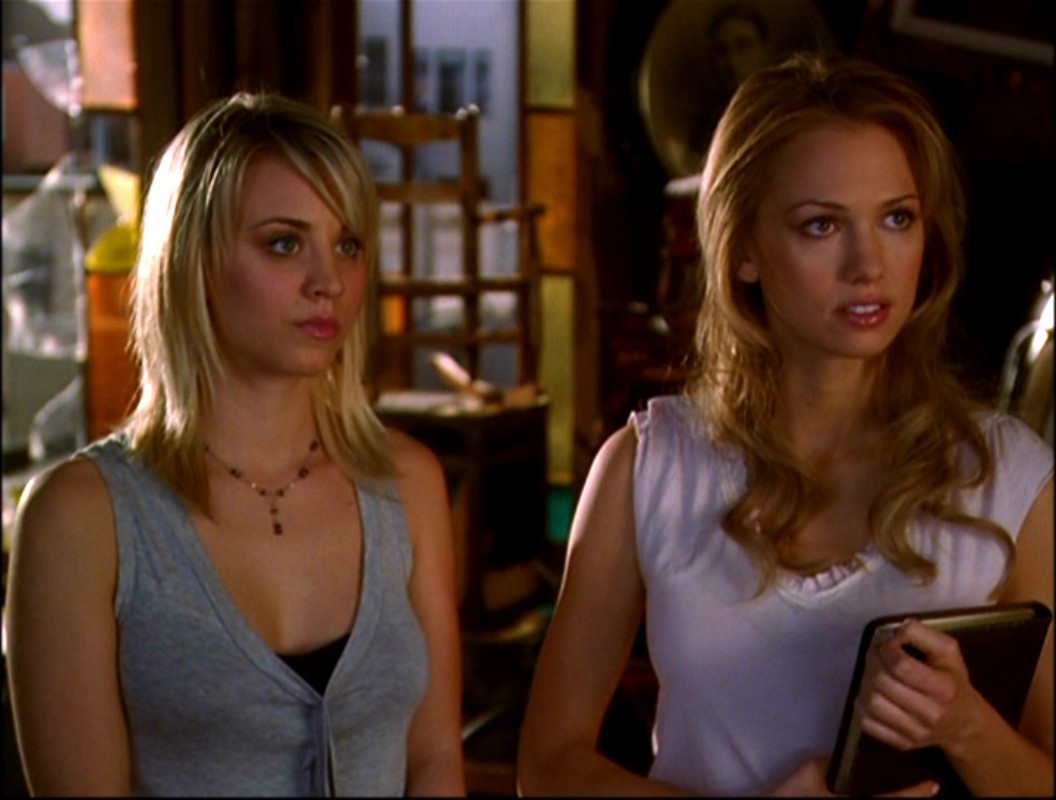 Nel 2006 l'abbiamo vista al cinema con Farewell Bender ed in televisione con il film Separated at Worth, mentre dal 2007 è tra i protagonisti principali della fortunatissima Serie TV The Big Bang Theory, ancora oggi in produzione. Nello stesso anno abbiamo avuto modo di vederla anche in due episodi di Prison Break e nei film Cougar Club e Killer Movie.
Nel 2011 ha condotto la cerimonia di premiazione dei Teen Choise Awards, mentre nel 2012 e nel 2013 quelle dei People's Choice Awards. Nel 2012, inoltre, l'abbiamo ritrovata nel film TV Drew Peterson: l'amore fa impazzire.
Nel 2013 la rivista Forbes la inserisce al secondo posto tra le attrici più pagate della TV, con un guadagno di undici milioni di dollari, e dal 2014 ha iniziato a percepire un assegno di oltre un milione di dollari per ogni episodio di The Big Bang Theory. Nello stesso anno ha ricevuto una stella sulla Hollywood Walk of Fame.
Infine, lo scorso anno l'abbiamo vista nel film The Wedding Ringer – Un testimone in affitto.
La nostra Kaley Cuoco non può essere etichettata soltanto come "Penny", dunque! Inoltre, tra film e Serie TV, possiamo ben dire che la sua già brillante carriera non può essere che in ascesa costante!
Un saluto agli amici di Kaley Cuoco Italian Fans!