A sentirlo, cinque anni fa, Benedict Cumberbatch era solo un bizzarro nome sconosciuto ai più (tutti), o al massimo uno di quelli che generi online random.
Oggi appare nelle maggiori produzioni hollywoodiane ed è conteso letteralmente da tutti – gli stessi che prima ignoravano la sua esistenza.
Ha raggiunto la fama mondiale grazie al suo Sherlock moderno, e penso sia opinione comune che tutto il successo ottenuto sia oltremodo legittimo. Insomma, siamo tutti vittime del suo charme. Dai, non dite di no.
Ma non è sempre stato così. Benedict Cumberbatch è figlio d'arte: i suoi genitori sono entrambi attori e interpretano Mr. e Mrs. Holmes al suo fianco (perché, si sa, la BBC ha 11 attori).
Laureato alla London Academy of Music and Dramatic Arts, la sua formazione accademica si nota eccome; è lampante per chiunque la sua preparazione impeccabile e la naturalezza con cui affronta i ruoli più complessi. Uniteci il suo inconfondibile timbro di voce che ha dato vita a Smaug, e ottenete la nuova stella del cinema mondiale!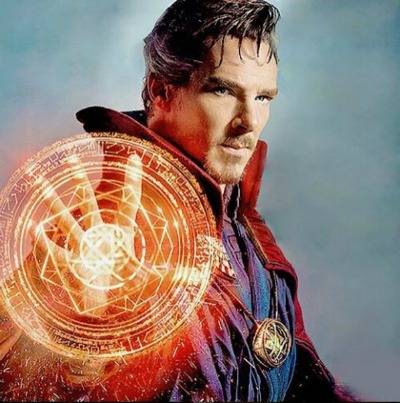 Dopo l'esordio di Sherlock lo abbiamo visto in ruoli minori in War Horse, 12 Anni Schiavo, August: Osage County, Black Mass e come protagonista in Star Trek Into Darkness, The Fifth Estate e The Imitation Game, che gli è valso una candidatura agli Oscar come migliore attore protagonista; ad ottobre sarà Doctor Strange nell'attesissimo film Marvel.
Come ogni scalata verso la vetta, il suo percorso inizia dal basso:
Dopo una gavetta teatrale, il suo esordio in TV risale al 2002 nel film TV Fields of Gold. Nel 2003 recita nella serie Fortysomething nei panni di Rory, il figlio universitario di un dottore strampalato (guardacaso, Hugh Laurie).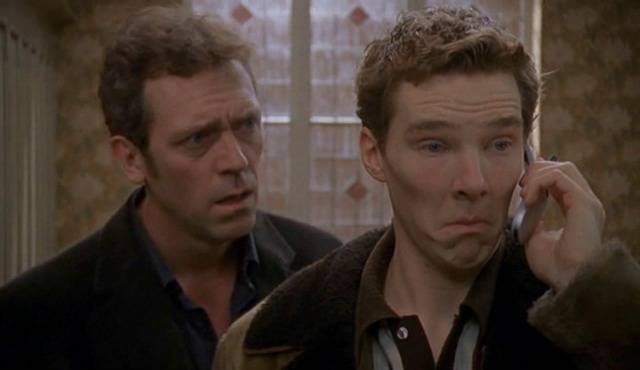 Nel 2004 ottiene il suo primo ruolo da protagonista in TV interpretando Stephen Hawking in Hawking, un film sull'inizio della carriera dello scienziato che gli è valso una candidatura come miglior attore ai BAFTA.

Nel film Amazing Grace (2006) interpreta il più giovane Primo Ministro inglese della storia, William Pitt, sostenitore di William Wilberforce nel movimento contro la tratta degli schiavi.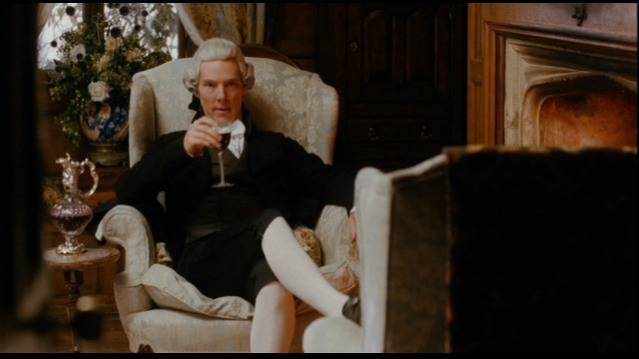 Sempre nel 2006 interpreta in Starter for 10 lo sfigatissimo Patrick Watts, capitano di una squadra nel quiz televisivo University Challenge.
Curiosità: in questo film Benedict incontra Mark Gatiss, il presentatore, che in Sherlock è il maggiore dei fratelli Holmes, nonché co-creatore della serie.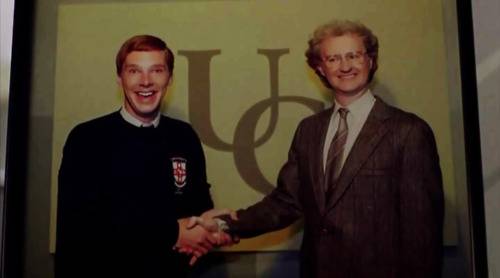 Se avete visto Espiazione (2008) (l'ennesimo film in costume con protagonista Keira Knightley) prima di conoscere Benedict, c'è la possibilità che non ve lo ricordiate nel ruolo di Paul Marshall, un ricco proprietario di una fabbrica di cioccolato che, in visita dalla famiglia Tallis, stupra la loro cugina quindicenne.
Sarà il baffetto, ma l'aria da pervertito, diciamocelo, in questo film non gli manca affatto.
Stiamo purtroppo per concludere questo excursus sugli esordi del sommo Benedict Cumberbatch.
Vi rinfresco in ogni caso la memoria sulla sua apparizione ne L'altra donna del re (2008) come William Carey, il marito di Maria Bolena, che per forza di cose appare per toglierle la verginità durante la prima notte di nozze e poi sparisce per lasciarla al tenero e premuroso Enrico VIII.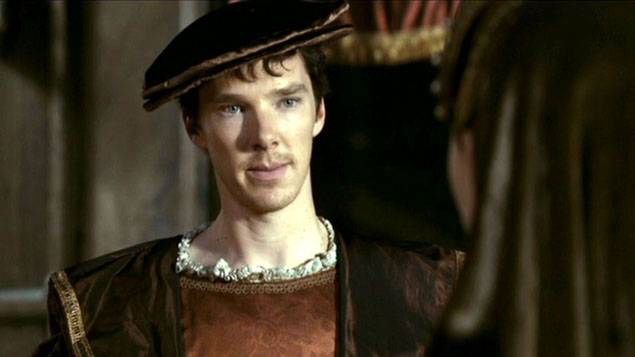 Abbiamo dunque visto come la carriera del nostro Benedict internazionale è stata un crescendo fino al 2010, quando Sherlock lo ha sdoganato a ruoli sempre più riconosciuti ed importanti.
Tuttavia, Benedict non merita la nostra ammirazione solo in quanto attore: è infatti da molti anni impegnato nel sociale.
Per esempio, in occasione della sua interpretazione di Alan Turing si è espresso in sostegno dei diritti della comunità LGBT, e lo scorso settembre alla fine dell'Amleto ha tenuto un discorso di critica sulle azioni del governo in risposta alla crisi dei migranti. Nel giugno 2015 è stato infatti proclamato Comandante dell'Ordine dell'Impero Britannico per il suo impegno artistico ed umanitario.
E noi gli auguriamo che il suo meritato successo continui a crescere sempre di più, sperando di vederlo nei panni del nostro high-functioning sociopath preferito per ancora molti anni (ossia, più o meno altre due stagioni).