Perché la nostra giornata scolastica non era abbastanza, nel 2006 quando tornavamo a casa e ci strafogavamo di pane e Nutella Ned era lì, pronto a darci i suoi consigli.
Ned Bigby ci capiva davvero, e ogni giorno aveva a che fare proprio come noi con bulli, insegnanti fuori di testa e pasti disgustosi. Ripensare ora alla sbobba che servivano a mensa o ai bulletti del cortile fa nascere spontaneamente un sorriso sulle nostre bocche, ma ai tempi la scuola era un boot camp da affrontare giornalmente. Roba che ti tempra.
Ned ci capiva così tanto da decidere di stilare una guida di sopravvivenza alla scuola media con consigli riguardanti un nuovo argomento ogni episodio. La guida era utile a noi ma soprattutto a Ned e ai suoi due migliori amici Cookie e Moze per sopravvivere nella scuola media Polk, tra compiti in classe, professori strampalati, compagni ancora più assurdi e avventure sentimentali.
Ne è passato, di tempo, da quando Ned, Cookie, Moz, Testa di Cocco e tutti gli altri sedevano tra i banchi.
A dirla tutta, dopo le tre stagioni di Ned – Scuola di sopravvivenza è stato discusso uno spin-off che avrebbe dovuto seguire Ned alle superiori, ma per impegni della produzione e del cast stesso non è mai stato realizzato.
A questo punto non ci resta che soddisfare la curiosità di tutti noi e scoprire che fine ha fatto il cast nove anni dopo la conclusione della Serie Tv.
Daniel Curtis Lee (Simon "Cookie" Nelson-Cook)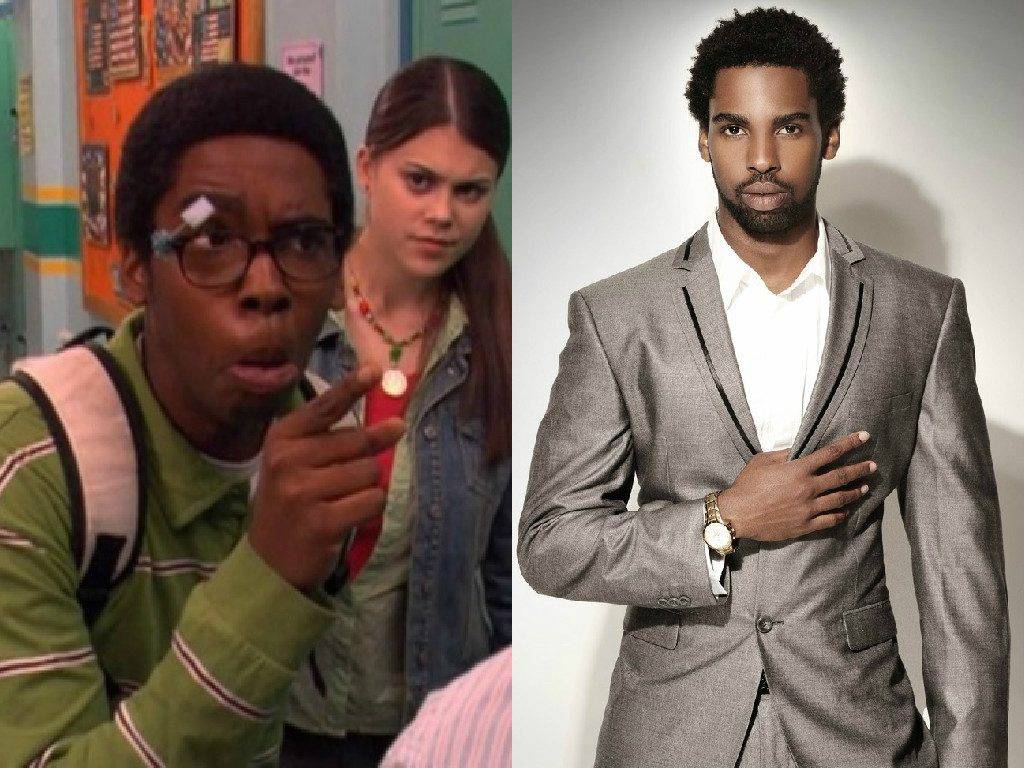 Cookie è il migliore amico di Ned dall'inizio della scuola. È un genio informatico, piuttosto nerd, ed equipaggiato di tecnologia portatile: i suoi occhiali sono schermi e i suoi pantaloni fungono da stampante. In linea di massima ha tutte le carte in regola per essere etichettato come sfigato e allontanare automaticamente le ragazze, tranne una: Lisa Zemo.
Decisamente diverso da lui il suo interprete, Daniel Curtis Lee.
Dopo la fine di Ned – Scuola di sopravvivenza ha lavorato in un'altra Serie di Disney Channel come personaggio principale, Zeke & Luther, per la quale ha anche preso parte in performance musicali. In questa sitcom interpreta Kojo, il presuntuoso e pieno di sé amico/rivale dei protagonisti Zeke e Luther. I ragazzi sono skater e si contendono la reputazione di migliore della città.
Nel 2011 prende poi parte per due episodi in Buona fortuna Charlie, sempre una serie di Disney Channel, che racconta le vicende della famiglia Duncan e vuole essere un video diario che Teddy mette insieme per quando la sua sorellina Charlie sarà adolescente e che l'aiuterà ad affrontare i problemi di quel periodo.
Daniel Lee Curtis recita inoltre nella quarta stagione di Glee come Phil Lipoff, un giocatore di football che con il resto della sua squadra bullizza il Glee Club.
Nel 2015 appare in un episodio di Crazy Ex Girlfriend intitolato I'm so happy that Josh is so happy! nei panni di un cameriere di nome Ike.
Sempre nello stesso anno invece ha un ruolo minore nella commedia fantastica The Sound of Magic, in cui un giovane sfigato decide di trasformare se stesso e la sua cerchia di amici in dei del rock.
Sappiamo anche che Daniel fa parte degli Hollywood Knights, una squadra di basket composta da celebrità.