The Young Pope, serie televisiva di incredibile successo prodotta da Sky ed Hbo, diretta dal premio Oscar Paolo Sorrentino, è appena finita e già si sta iniziando a parlare di una seconda stagione che dovrebbe riprendere nuovamente a raccontare le sorti del "miracoloso" papato di Papa Pio XIII.
Nel frattempo, se si è in astinenza del volto angelico di Lenny Belardo si può sempre guardare qualche altra serie che ricorda in alcuni tratti la prima stagione di The Young Pope.
Essendo The Young Pope un caso a parte all'interno della serialità televisiva, soprattutto per quel che riguarda la storia, le cinque serie che verranno analizzate vertono principalmente su un argomento, centrale se non addirittura fondamentale nel lavoro di Sorrentino: il potere.
1) House of Cards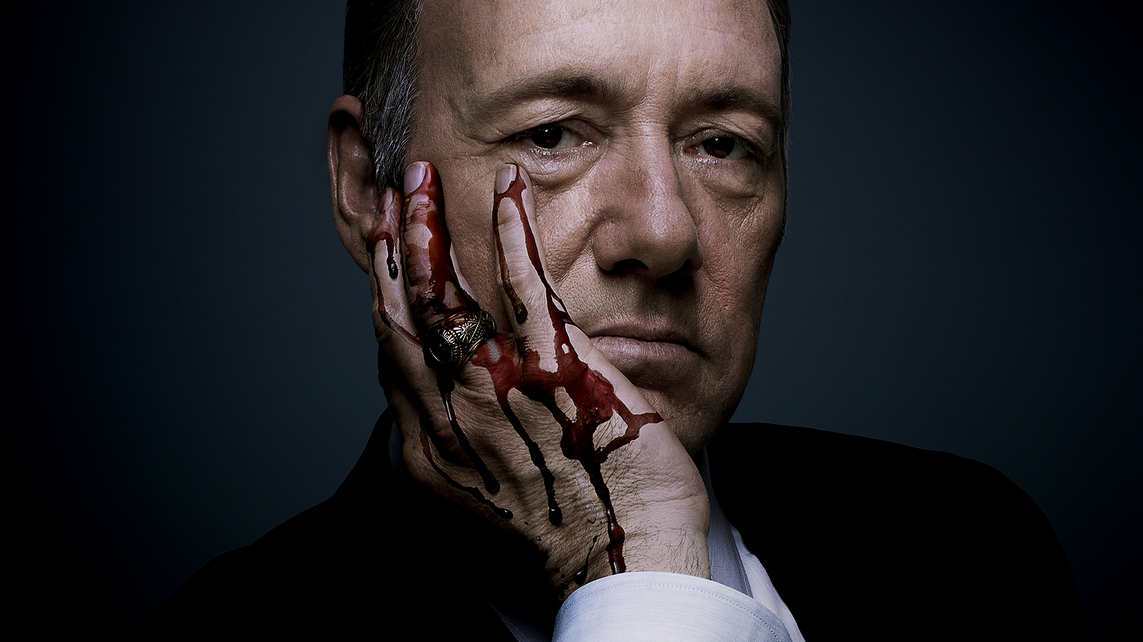 Forse la serie che più si avvicina, con le dovute proporzioni, a quella di Sorrentino.
House of Cards, acclamatissima serie targata Netflix, tratta da una trilogia di miniserie inglese (a sua volta ispirata da una trilogia di libri di Michael Dobbs, ex braccio destro di Margaret Thatcher), narra le vicende di Frank Underwood, esponente di spicco del Partito Democratico americano, il quale, dopo essere stato "trombato" come nuovo Segretario di Stato dal Presidente degli Stati Uniti appena eletto, comincia una scalata al potere, nella quale non mancheranno vendetta e sangue.
Ovviamente in The Young Pope il protagonista non commette omicidi (anche se il suo confessore gli fa notare che in un certo senso è stato responsabile di un suicidio), ma la sua idea di potere concilierebbe perfettamente con il modus operandi di Frank Underwood. Il tono shakespeariano, tratto tipico di House of Cards (e soprattutto della sua versione inglese), non fa altro che accentuare il carattere di similarità tra Frank Underwood e Lenny Belardo.
2) Scandal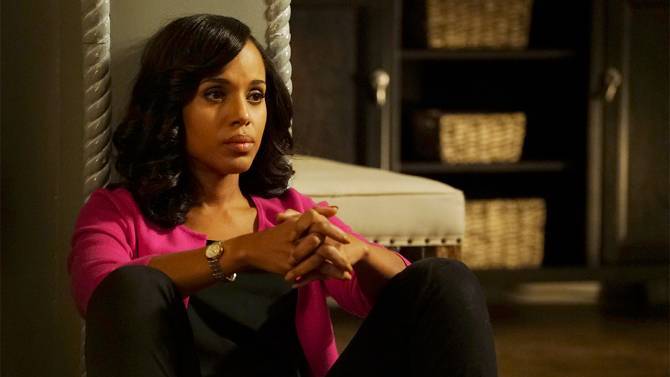 Altra serie di stampo politico, in Scandal Olivia Pope è l'ex-direttore delle comunicazioni della Casa Bianca. Dopo essersi dimessa avendo capito di non poter conciliare il suo lavoro con la relazione segreta con il Presidente degli Stati Uniti, decide di fondare una società di gestione crisi, l'Olivia Pope and Associates, ma rimarrà comunque in contatto con lo staff presidenziale.
Kerry Washington, interprete di Olivia Pope, rappresenta perfettamente la determinazione e la risolutezza di chi sta accanto al potere o comunque ne fa parte, così come il personaggio di Suor Mary o quello di Sofia Dubois, responsabile del marketing e della comunicazione in Vaticano, nella serie di Sorrentino.