The Witcher, la nota saga fantasy dello scrittore polacco Andrzej Sapkowski, sta per sbarcare su Netflix. Dopo aver incantato l'esigente mondo dei videogamer con il gioco sviluppato dallo studio polacco CD Projekt RED – in grado di ottenere il premio come gioco dell'anno nel 2015 – la mitologia di Geralt di Rivia è pronta a deliziare anche il pubblico del colosso streaming.
Le ultime notizie in merito alla trasposizione televisiva di The Witcher a opera di Netflix risalgono a una settimana fa, quando è stato rilasciato il trailer ufficiale di oltre due minuti (se ve lo siete perso, potete guardarlo qui). È più recente, però, la notizia trapelata dalle parole di Julian Parry, supervisore degli effetti visivi.
Stando alle sue parole, la The Witcher di Netflix non avrà lo stampo fantasy che ha contraddistinto la serie di romanzi, ma sarà caratterizzata da un clima horror piuttosto marcato.
Di seguito l'intervista di Julian Parry:
Penso senza dubbio che verterà più sul genere horror. Stiamo tagliando via la parte fantasy. Posso onestamente dire che non siamo sul genere fantastico. O meglio, è comunque legato al genere, ma sarà di base horror. Ad esempio Striga (una donna condannata a vivere come un mostro), che ha un aspetto molto spiacevole. Davvero inquietante!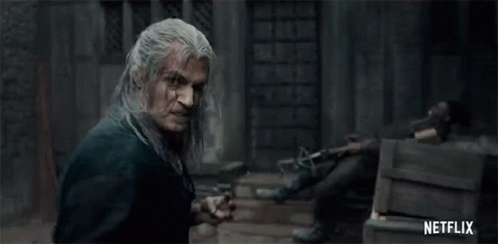 Chi sperava in un'estetica spada/scudo forse rimarrà deluso.
Parry, però, ha anche spiegato le ragioni dietro questa scelta di carattere creativo, parzialmente dovuta a questioni di logistica:
Abbiamo l'esercito di Nilfgaard, che non potrebbe esistere perché formato da più di diecimila uomini. Stessa cosa per i Temeriani e i Cintriani.
Le armate non potrebbero esistere qui sul set.
L'uscita della serie sulla piattaforma è prevista per la data 20 Dicembre 2019. Insomma, un gradito regalo di Natale in stile Netflix.