È capitato a chiunque nella vita di recuperare una serie tv conclusa anni prima. E quel che si prova vedendola non è quasi mai la stessa cosa che farlo se è ancora in corso. Alcune serie invecchiano bene, altre peggio. Il pilot di The West Wing rientra nella prima categoria.
Sono passati 21 lunghi anni dal suo debutto in tv nel 1999, e vedere per la prima volta l'episodio pilota adesso provoca una sensazione strana.
La serie tv ideata da Aaron Sorkin (famoso per aver diretto anche The Newsroom che analizziamo qua) è un political drama che si incentra sulla vita del presidente degli Stati Uniti Josiah Bartlet e dei suoi collaboratori alla Casa Bianca. Da qui il nome The West Wing, ovvero l'ala ovest dove sono situati lo Studio Ovale e il resto degli uffici del presidente degli USA.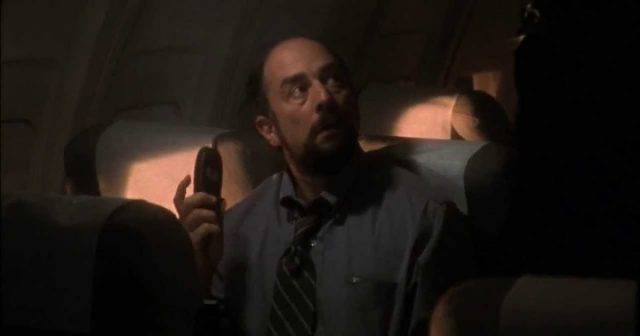 Dalla visione dell'episodio pilota si può solo supporre la trama della serie basandoci sulle sensazioni che trasmette e le informazioni fornite.
La puntata si apre con varie scene che ci presentano i personaggi nella loro vita privata, tranne il presidente. Questo è un elemento fondamentale. I loro momenti di tranquillità vengono interrotti da un messaggio sul cercapersone informandoli che "il Presidente è caduto da una bicicletta". Finita l'introduzione, la serie continua raccontando un normalissimo giorno all'interno della Casa Bianca, tra problemi burocratici, conferenze stampa e l'ilarità dei giornalisti alla notizia che il presidente si è schiantato contro un cipresso in bicicletta.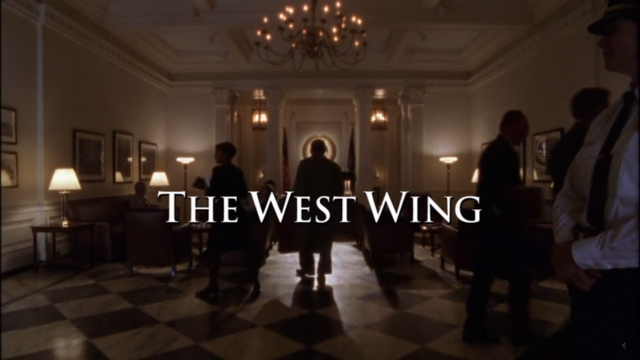 Il clima è caotico, i dialoghi veloci e lo spettatore si sente trascinato in un luogo dove chiunque sta lavorando a mille vicende, spiegandone poche e facendolo con mezzi termini. I nomi continuano a uscire dalla bocca di tutti e confondersi tra loro. È una perfetta resa scenica di quanto un luogo come la Casa Bianca sia caotico e costantemente in movimento. E ancora una volta allo spettatore viene nascosta la figura del presidente, che non si trova al lavoro quel giorno.
Tra le varie vicissitudini affrontate, due in particolare sono al centro della puntata: immigrazione e dibattiti politici. Da una parte intere zattere con sopra dei cubani si stanno dirigendo verso la costa dello Stato in cerca di fortuna, mentre dall'altra parte Josh Lyman ha avuto un forte scontro in televisione con la destra cristiana.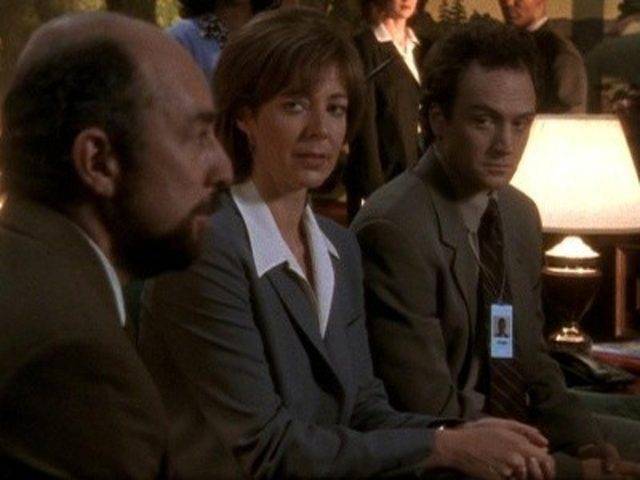 E qui si può vedere l'attualità delle situazioni: lo spettatore ha ancora modo di comprendere la situazione, di interfacciarsi ad essa. L'idea di show datato sembra sparire e queste situazioni, aggiunte al caos, non fanno staccare lo spettatore dallo schermo accompagnandolo per tutti i 40 minuti dell'episodio.
Ma il momento clou del pilot di The West Wing arriva sul finale: una discussione politica sembra sfociare in un vero e proprio razzismo tra le due parti che alzano i toni e perdono la calma fino a che la porta della stanza si apre.
Con un carisma che si percepisce ancora prima che sia detta una singola parola, vediamo entrare nella scena Martin Sheen nel ruolo del Presidente Josiah Bartlet, rimasto senza volto fino a quel momento. L'uomo, che nel corso della puntata era stato presentato indirettamente come una figura di polso, non smentisce le voci su di lui.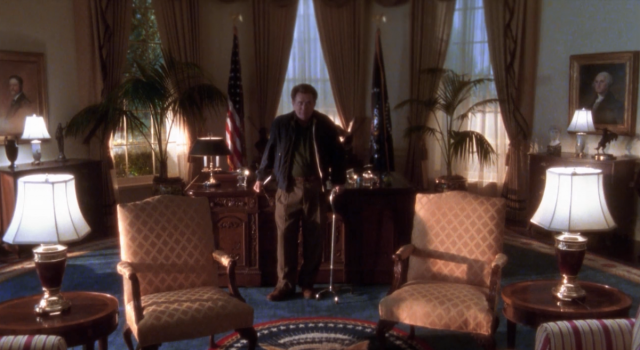 Sheen inizia un monologo politico zittendo la discussione, rimettendo chiunque al proprio posto e inizia a sbattere persone fuori dalla Casa Bianca. Un mix di sguardi sicuri, di movimenti del corpo che dominano le scene e di voce calma ma possente rendono questo discorso una delle prime presentazioni più impressionanti nella storia delle serie tv.
E dopo aver risolto il dibattito politico, l'uomo si dimostra un personaggio con più sfaccettature quando risolve la questione dei cubani con umanità e fermezza. In quelli che sono 7 minuti, Sheen tira fuori un'interpretazione magistrale che possiamo immaginare porterà avanti per il resto della serie.
Va ribadito: iniziare The West Wing 21 anni dopo non è troppo tardi. Ed è possibile farlo a qualunque età, anche a 20 anni. I discorsi sono attuali, il clima appassiona lo spettatore, le battute non sono datate, i personaggi si presentano ben caratterizzati e il pilot invoglia a continuare la visione.
Nel peggiore dei casi avremmo comunque Martin Sheen, motivo in più per fidarsi.