Chi segue la programmazione televisiva avrà notato che la FOX ha trasmesso le ultime puntate di The Walking Dead e Westworld in lingua originale e sottotitolate in italiano. E purtroppo potreste dovervi abituare alla cosa.
L'ultimo episodio di The Walking Dead andato in onda è arrivato sui nostri schermi questo lunedì senza doppiaggio italiano.
Stessa cosa per l'episodio pilota della terza di Westworld (il cui pilot della 3 abbiamo analizzato qui)
La spiegazione è molto semplice: l'emergenza del COVID-19 in Italia ha intaccato anche il settore del doppiaggio e chi se ne occupa settimanalmente.
Ecco perché, per essere a contatto con meno persone possibili, gli episodi trasmessi da FOX sono solo sottotitolati in italiano e trasmessi in lingua madre.
Questo fino a che la serie originale va in onda, in quanto molte produzioni si stanno fermando sempre a causa del virus. Alcune serie tv settimanali come Grey's Anatomy sono state interrotte (e le trovate qui), altre come la seconda stagione di The Witcher sono state rimandate a nuovo ordine.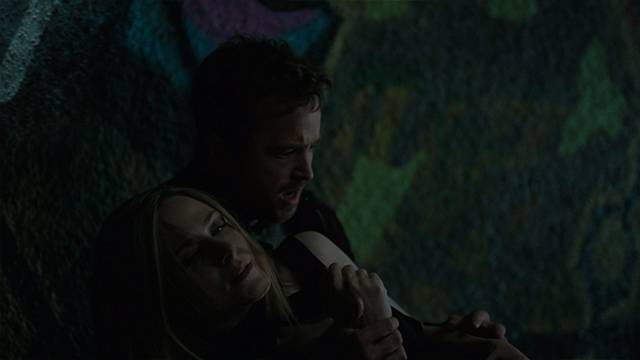 La FOX ha confermato che il modus operandi da qui in avanti sarà quello attuato nell'ultima settimana: non vogliono rischiare contagi e cercheranno di limitare anche loro al massimo i contatti tra le persone.
Come detto Westworld e The Walking Dead sono attualmente in onda. Lunedì scorso è stato trasmesso il pilot della terza stagione della prima, mentre la seconda è arrivata al dodicesimo episodio della decima stagione.
Ma non sono le uniche. Le seguenti serie tv che vi riportiamo inizieranno ad essere trasmesse in lingua originale con sottotitoli in italiano già nelle prossime settimane:
– Homeland: Stagione 8, a partire dall'episodio 4 il 30 marzo 2020
– Fresh Off the Boat: stagione 6, dall'episodio 14 il 4 aprile 2020
– Single Parents: stagione 2, dall'episodio 14 il 5 aprile 2020
In caso di novità seguiranno aggiornamenti da parte nostra.