Siamo oramai arrivati alle settima stagione di una delle serie più seguite del momento. Da anni teniamo attaccati gli occhi alla Tv e impazziamo aspettando una nuova puntata, ma The Walking Dead, per quanto lo amiamo, stia iniziando a darci sui nervi.
Cosa non sta proprio più funzionando?
Prima di tutto le puntate. Nelle ultime stagioni è capitato molto, troppo spesso che succedessero cose impensabili in una puntata. Ogni volta che accade ciò, lo spettatore è completamente sconvolto da quello che succede: zombie, morti, attacchi, insomma, è dura essere un fan di The Walking Dead. Il problema non è tanto la qualità dei colpi di scena della serie, anzi! Il problema è che l'attesa di una settimana da una puntata all'altra deve essere ricompensata. È totalmente impensabile alternare le situazioni che si vanno a creare nelle varie puntate.
Vi ricordate quando si credeva fosse morto Glenn? Una settimana a pregare, a recitare il rosario senza sosta, a impazzire per l'incredulità e dopo? Una tranquilla puntatina su quello che succedeva agli altri, tanto per variare un po'. Ma si scherza? Dai non è rispettoso verso gli spettatori. Il punto è che se fosse successo soltanto una volta lo avremmo accettato tranquillamente. Sarebbe stata una trovata plausibile ma alla decima volta che succede si inizia a perdere veramente la pazienza. E noi fan di The Walking Dead di pazienza ne abbiamo tanta.
Un altro motivo fondamentale per il quale The Walking Dead inizia a stancare è la trama. Non possiamo dire di certo che non ci siano state svolte interessanti però la storia in generale non si è mai arricchita veramente. C'è il gruppo di sopravvissuti, sono nei casini, trovano un rifugio finalmente sicuro, riescono a trovare un equilibrio e inizia a crescere la speranza verso una vita da chiamare tale, ma arrivano sempre i cattivi a distruggere la loro base, muore qualcuno di importante e si ricomincia da capo.
Sicuramente una delle cose che stanno funzionando di più è la situazione attuale che è molto interessante visto che nella zona in cui si trovano i protagonisti si sono create varie comunità che hanno saputo costruirsi delle mini città. Allo stesso modo sta funzionando Negan: è un cattivo molto affascinante, e ha costruito un impero del terrore degno di Ramsay Bolton, però è sempre la stessa solfa. Siamo tutti affezionati alla Serie e ai suoi protagonisti ma in questo modo riusciamo a sentire il senso di mancanza di speranza verso un futuro degno di questo nome. Seriamente, la voglia di guardare la serie non mancherà mai, però ci aspettiamo molto soprattutto adesso che c'è tanto da perdere e tanto da conquistare.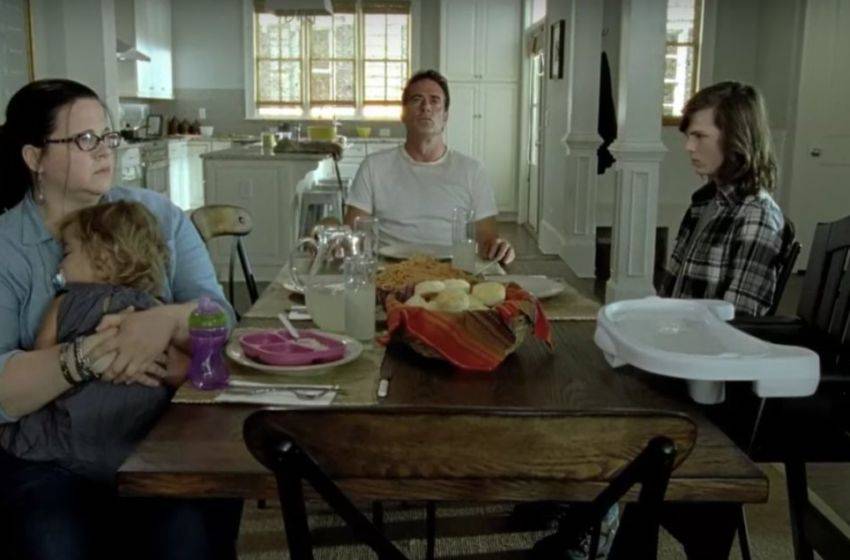 Inoltre non sappiamo più che cosa aspettarci e non in senso positivo. Di solito è la bellezza di una storia il fatto di non sapere minimamente cosa potrebbe succedere, ma in questo caso non è così, non lo è più. Ricordo quando Glenn salvò Rick per la prima volta, quando lui ritrovò la sua famiglia, quando il gruppo arrivò alla fattoria, quando trovarono gli zombie nel fienile (aaaah l'ebrezza dei primi tempi),  quando hanno conosciuto Il Governatore, quando Carol li ha salvati da Terminus, quando hanno trovato Alexandria, quando Lucille ha distrutto la prima vita.
Tutte queste volte c'era la voglia di andare avanti, c'era la curiosità del "Cosa accadrà dopo?". Ma se facciamo una riflessione verso il lungo periodo cosa potrà mai cambiare in The Walking Dead? Le alternative sono poche.
-Potrebbero sconfiggere l'ennesimo cattivo costruendo finalmente un luogo sicuro dove costruire la nuova civiltà. Ma in questo caso la Serie proseguirebbe facendoci vedere la vita di… Westeria Lane praticamente????
– Potrebbero trovare finalmente la cura per il virus o estirpare tutti gli zombie. E a quel punto sapremmo che la civiltà si riprenderebbe piano piano.
-Potrebbero riproporci la solita storia della lotta buoni e cattivi che ottano distruggendosi a vicende.
Le cose che non stanno funzionando sono tante ma non dobbiamo perdere la speranza (il cuore di TWD infatti batte ancora). Come detto precedentemente, l'incertezza può sempre essere una cosa positiva, e forse l'abitudine è ciò su cui hanno puntato per poi sorprenderci all'improvviso. Noi aspetteremo, intanto la settima stagione si sta volgendo al termine e noi siamo già davanti alla TV ad aspettare.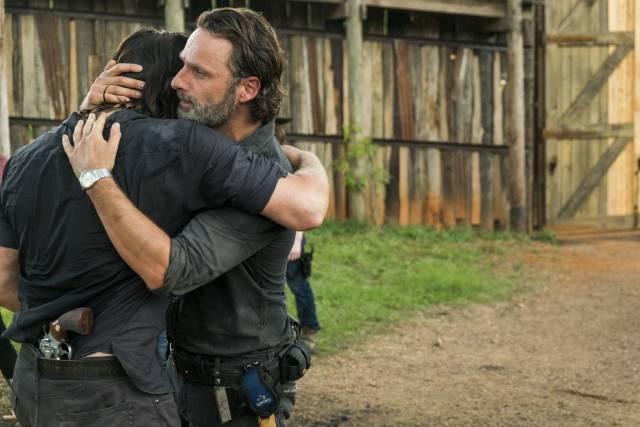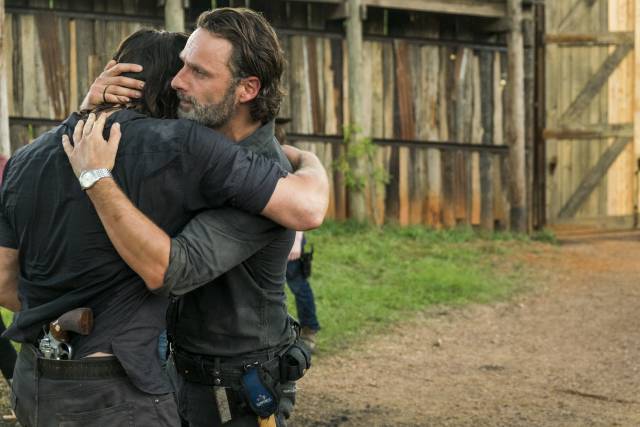 Non dimenticatevi di passare da qui: Norman Reedus Italia, The Walking Dead ITA , TheWalking Dead-Italy , The Walking Dead Italia , TWD – Am I the only one Zen around here? Good Lord. , Caryl Italia, Andrew Lincoln Italy, Daryl Dixon ITA e FIGHT the Dead. FEAR the living – The Walking Dead gdr, The Walking Dead Pagina Italiana !