The Walking Dead ci fa compagnia ormai da svariati anni. L'abbiamo amata, l'abbiamo odiata, criticata, apprezzata. Eppure, nonostante i vari alti e bassi che ci ha fatto provare, la seguiamo ancora assiduamente come qualche anno fa.
Abbiamo visto i nostri personaggi preferiti fare guerre, sotterfugi, a volte addirittura tradirsi a vicenda. Li abbiamo visti sopravvivere molte volte, ma anche morire.
Tra i vari villain che hanno fatto parte dell'Universo di The Walking Dead, tuttavia, soltanto alcuni ci sono entrati "nel cuore" (se così si può dire). Nella terza stagione abbiamo avuto modo di conoscere il Governatore: un uomo affascinante, persuasivo e apparentemente affabile. Dopo soltanto una manciata di episodi, però, si è dimostrato per ciò che era realmente: un assassino spietato, brutale e paranoico.
Per quanto riguarda Negan, invece, possiamo ben dire che è sempre stato molto diverso. Il personaggio interpretato da Jeffrey Dean Morgan si è presentato subito come l'essere crudele quale era:
«Se qualcuno si muove, se qualcuno prova a dire qualcosa, caverò l'altro occhio al ragazzo e lo farò mangiare a suo padre, poi inizieremo. Potete respirare, sbattere le palpebre, potete piangere… Sì, eccome se piangerete!»
Abbiamo odiato Negan come pochi altri personaggi prima di lui. Ha brutalmente ucciso Abraham e Glenn, imponendo subito dopo una vera e propria dittatura su Alexandria. Ha torturato Daryl, cercato di uccidere Carl e ha umiliato Rick.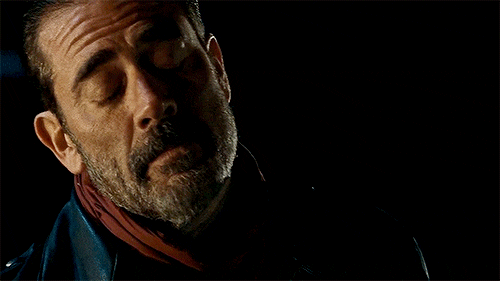 Nonostante tutto questo, però, la maggior parte dei fan di The Walking Dead si è incredibilmente affezionata al personaggio in questione.
Negan ha dimostrato di essere incredibilmente carismatico e, soprattutto, di provare dei sentimenti. Quando ha conosciuto Carl, infatti, si è affezionato al ragazzo quasi immediatamente, lo ha rispettato ed è sembrato incredibilmente turbato alla notizia della sua morte. È infatti arrivato ad accusare Rick di non essere un buon padre, titubando per un attimo alla notizia che Carl avrebbe desiderato un mondo in cui Negan e suo padre sarebbero stati alleati.
Dopo il salto temporale di circa sei anni di The Walking Dead, abbiamo ritrovato un Negan apparentemente molto cambiato.
Ci viene mostrato sin da subito il suo rapporto con la piccola Judith, che spesso va a trovarlo in cella anche se sa bene che non dovrebbe farlo.
La Piccola Spaccaculi sa bene che Negan non è una "brava persona", e di sicuro non è una bambina ingenua o sprovveduta. Nonostante ciò, non ha paura a stare vicino a uno dei più brutali assassini della serie. La verità è che Negan non ha peli sulla lingua nemmeno parlando con una ragazzina.
L'ex capo dei Salvatori non ha problemi a raccontare a Judith come stanno realmente le cose, la tratta come una sua pari. La bambina, d'altro canto, sembra realmente riuscire a vedere qualcosa di buono nell'uomo che anni prima ha terrorizzato Alexandria e le altre comunità.
La showrunner di The Walking Dead Angela Kang ha dichiarato che è stata una precisa volontà del team creativo portare avanti quel particolare rapporto che si stava instaurando tra Carl e Negan con la piccola Judith:
Abbiamo avuto l'opportunità di dire una storia diversa, perché Judith è molto lontana da Carl come personaggio, ed è divertente vedere lei e Negan contrapposti. Lei è divertente, è nata nell'apocalisse quindi è diversa rispetto a qualcuno che ha visto cosa c'era prima del disastro zombie."
Quando Negan è riuscito a fuggire via dalla sua cella e a tornare per un po' sui propri passi, recandosi all'ormai distrutto Santuario e facendo una sorta di viaggio dei ricordi, Judith gli ha dato fiducia.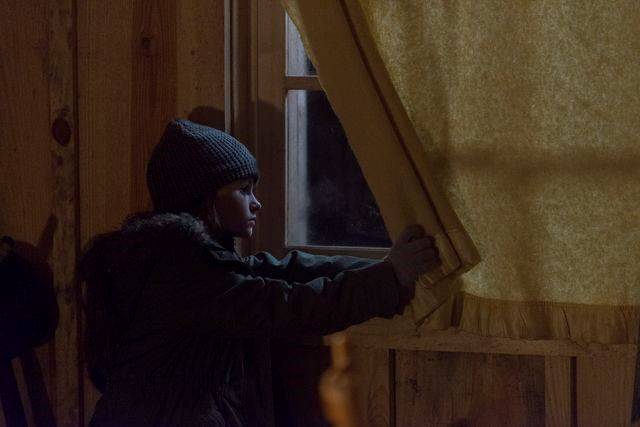 La Piccola Spaccaculi ha visto l'uomo allontanarsi da Alexandria e lo ha minacciato, per poi riaccoglierlo quando è tornato. E sembra che abbia fatto la scelta giusta, dato che, ad esempio, è stato proprio Negan a salvarla dalla tormenta e a portarla al sicuro sana e salva!
Nessuno ha costretto l'uomo ad allontanarsi dalla fune per inseguire Judith. Gli altri membri del gruppo, infatti, sono inaspettatamente rimasti al proprio posto lasciando Negan a buttarsi nella bufera di neve per ritrovare la piccola Grimes.
Insomma, la maggior parte di noi ha sempre avuto dei sentimenti contrastanti sul villain in questione. Lo abbiamo odiato quando ha ucciso Glenn, ma poi ci siamo un po' ricreduti vedendolo con Carl. È stato insopportabile quando ha accusato Rick, ma alla fine è stato lui a salvare Judith.
Non sappiamo bene come si evolverà il rapporto tra Negan e la Piccola Spaccaculi, ma speriamo davvero che venga approfondito come dovrebbe essere fatto. Entrambi i personaggi hanno molto da raccontare e potrebbero aiutarsi a vicenda in una evoluzione reciproca.
Negan e Judith, due facce dello stesso incredibile, disastrato mondo. Il mondo di The Walking Dead.