Taciturno, scontroso ma allo stesso tempo sempre pronto a aiutare gli altri. Se volessimo descrivere Daryl Dixon, l'arciere di The Walking Dead in poche parole, probabilmente utilizzeremmo proprio queste.
I walk a lonely road
The only one that I have ever known
Così cantavano i Green Day nella celebre canzone Boulevard of Broken Dreams. Questo pezzo è perfettamente adeguato sotto ogni punto di vista per Daryl.
My shadow's the only one that walks beside me
My shallow heart's the only thing that's beating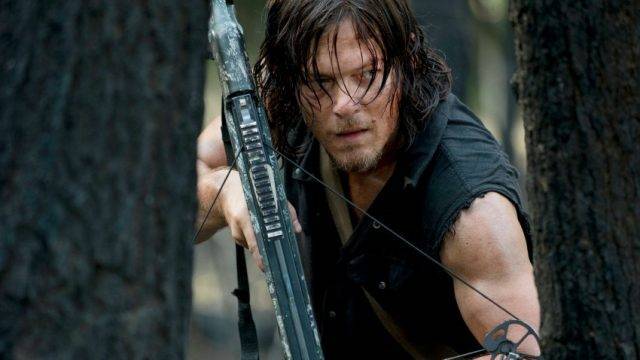 Daryl Dixon è sempre stato un solitario, sin dalla sua infanzia. Cresciuto in una famiglia tutt'altro che amorevole, il suo unico punto di riferimento era suo fratello maggiore Merle. Come ben sappiamo, però, il loro rapporto non è mai stato particolarmente idilliaco. Merle è infatti sempre stato molto duro nei confronti di Daryl, ed era spesso assente perché era solito finire in riformatorio.
Sometimes I wish someone out there will find me
Till then I walk alone
Qualcuno, a un certo punto, lo ha trovato. Forse non era il momento migliore (un'Apocalisse zombie, dopotutto, non è proprio una passeggiata), ma Daryl Dixon alla fine ha trovato una vera famiglia.
Rick Grimes è sempre stato pronto ad aiutarlo, anche se il loro rapporto non è iniziato col piede giusto. Lo sceriffo, infatti, aveva lasciato Merle ammanettato su un tetto alla mercé di un'orda di vaganti. Nonostante i diverbi iniziali, tuttavia, i due sono sempre stati rispettosi l'uno dell'altro. Fino a diventare fratelli.
Gli aspetti caratteriali che apprezziamo del solitario personaggio di The Walking Dead sono innumerevoli, ma una delle cose che ci piace di più è senza ombra di dubbio il suo senso del gruppo. Nonostante sia cresciuto come un solitario, infatti, Daryl si è sempre dimostrato capace di mettersi in gioco e collaborare con gli altri.
È sempre stato in prima fila per aiutare i suoi compagni, pur conoscendoli da poco tempo. È stato accanto a Carol per cercare Sophia quando gli altri si erano arresi, tentando di confortarla come poteva dopo aver scoperto la triste sorte della bambina.
Col passare degli anni, poi, il suo senso di protezione si è fatto sempre più spazio all'interno del gruppo. Si è affezionato praticamente subito alla Piccola Spaccaculi e ha sempre tentato di tenere lei e Carl al sicuro.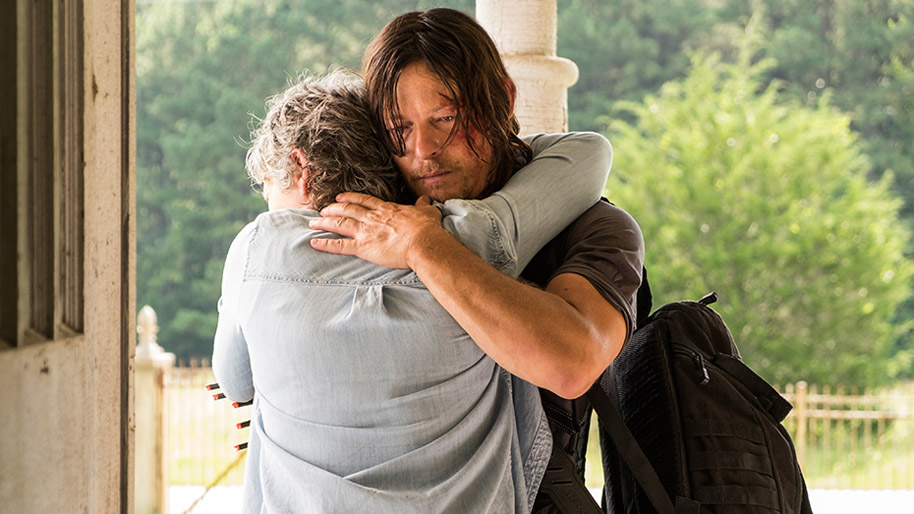 Quando Rick Grimes è scomparso in seguito a un'esplosione, Daryl ha deciso di ritornare a essere un solitario. Dopo il salto temporale avvenuto nei primi episodi della nona stagione, infatti, lo vediamo vivere isolato nei boschi insieme al suo cane che chiama, appunto, Cane.
Il suo non voler dare un vero nome all'amico a quattro zampe non fa che affermare ancora una volta il suo volersi allontanare da tutto e da tutti. Forse, non dando un nome all'animale, pensa di non affezionarsi a lui. Come ben sappiamo, però, Daryl Dixon non è un uomo anaffettivo come vorrebbe far credere.
Negli ultimi episodi lo abbiamo visto avvicinarsi in modo particolare a Lydia, la figlia del capo dei Sussurratori, deciso a proteggerla a ogni costo. È arrivato persino a offrirsi di portarla lontano da tutti, per tenerla al sicuro senza turbare i suoi compagni con la presenza costante della ragazza.
I walk this empty street
On the Boulevard of Broken Dreams
Where the city sleeps
And I'm the only one
Forse un giorno il nostro arciere di The Walking Dead capirà di non essere realmente solo. Rick lo considerava un fratello, Carol gli ha sempre voluto molto bene e anche Michonne e la piccola Judith tengono a lui. Beth, Maggie, Tara e Glenn, inoltre, sono soltanto alcuni dei membri del gruppo che hanno dimostrato più di una volta la loro fiducia nei confronti di Daryl.
"Sometimes I wish someone out there will find me. Till then I walk alone": quel momento è arrivato già da un pezzo! Daryl Dixon non è più da solo.