Senza dubbio molti fan di The Walking Dead sono rimasti scioccati dalla notizia relativa all'abbandono di Andrew Lincoln (Rick Grimes) nel corso della nona stagione. Sembra tuttavia che l'attore abbia rischiato di lasciare la serie nella stagione precedente.
Andrew Lincoln avrebbe potuto abbandonare Rick Grimes e The Walking Dead già nell'ottava stagione. Forse anche prima!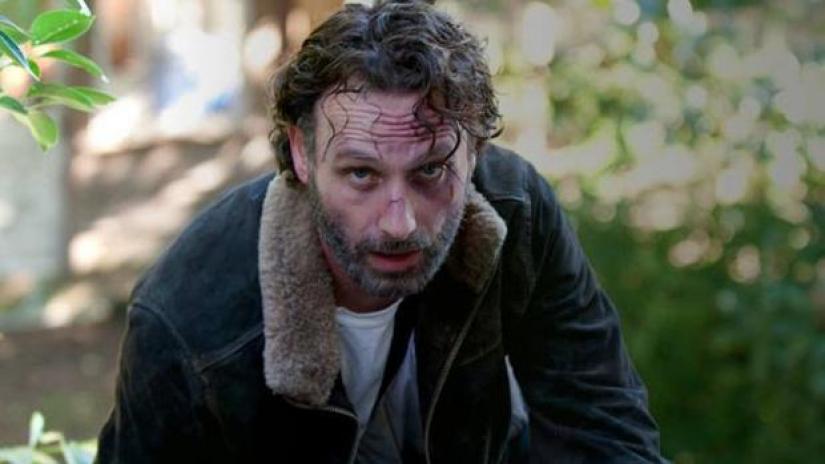 Sono stati alcuni fan a suggerire che il piano originale di Gimple e Lincoln era quello di liberarsi di Rick già nella scorsa stagione. Durante una recente intervista con Entertainment Weekly, l'attore ha così rivelato quanto quasi accaduto:
Ne abbiamo parlato e abbiamo detto "Deve esserci una forma. Abbiamo bisogno di poter lavorare una cornice e vedere se cinque stagioni possono andar bene oppure se possono essercene anche di più". Ci sono stati tutti questi se e ma e diverse strategie. Poi ho detto, "Otto stagioni sembrano essere un buon numero". Otto stagioni era la risposta esatta. La scorsa stagione avevo una forma in mente e probabilmente ci stava pensando anche Scott [Gimple]: si trattava del completamento di un certo capitolo a cui ci si poteva riferire come "La caduta di Rick". Ma poi, quando è arrivata l'ottava stagione, le cose si sono complicate. Ho capito che invece di avere un funerale dovevo prepararmi ad esso ed essere certo che tutti fossero d'accordo.
Stando alle parole dell'attore sembra quindi che Lincoln e Gimple abbiano davvero programmato l'addio di Rick prima per la quinta stagione, poi per l'ottava. Ma una volta iniziate le riprese di quest'ultima alla produzione è sembrato più adatto preparare Rick al suo stesso abbandono. Sappiamo infatti per certo che Andrew Lincoln lascerà The Walking Dead nel corso della nona stagione. Tuttavia, non sappiamo ancora in che modo. Per scoprirlo dobbiamo attendere i nuovi episodi che inizieranno il 7 ottobre su AMC.