La nona stagione di The Walking Dead ci farà tornare alle prime stagioni, le più apprezzate dai fan. L'obiettivo è quello di riprendere l'atmosfera dei primi episodi e di riportare il focus sui personaggi principali. Questo è un cambiamento necessario per la serie: nei suoi primi anni dominava la televisione, ora invece ha visto un drastico calo di audience.
Potrebbe essere una nuova era per The Walking Dead. Una nuova era che riporterà la serie allo splendore di un tempo.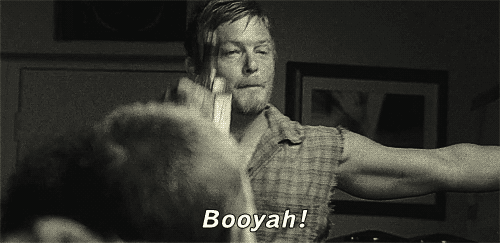 Come sarà possibile? La nona stagione dello zombie drama si avvale di un salto temporale che crea una certa distanza tra la fine del conflitto tra Rick e Negan e il punto in cui i Salvatori si trovano ora. Questo cambiamento aiuta a creare nello spettatore la sensazione che i tempi siano cambiati ma contemporaneamente fa percepire che i problemi non sono spariti. Il conflitto non è finito. Tuttavia, il modo in cui vedremo i personaggi affrontare questo conflitto sarà differente dalle ultime stagioni.
Angela Kang (nuova showrunner della serie) e Greg Nicotero hanno recentemente rilasciato alcune dichiarazioni a Screen Rant. Relativamente alla nuova stagione, hanno parlato di come l'obiettivo sia proprio quello di tornare all'atmosfera dei primi tempi. Per Kang si tratta di rivedere il pilot e tentare di ricreare quel mood percepito dai fan. Ecco le sue parole:
Volevo ricatturare quei sentimenti e quei silenzi, quei bellissimi immensi panorami e quella solitudine che può esserci nel mondo. Tuttavia, siamo a un punto in cui i personaggi hanno trovato un gruppo e sono molto legati tra loro. Quindi devi sentire questa unione, questo calore che li caratterizza anche nel momento del conflitto.
Stando alle parole di Nicotero, sarà la nona stagione a riportare The Walking Dead sui passi di ciò che l'ha resa una grande serie.
Per rendere tutto questo possibile e per rivivere le emozioni del pilot è necessario spendere tempo con i personaggi. Ecco le parole di Nicotero:
Nel primo episodio ho girato scene con Daryl e Carol, Daryl e Maggie, e sono tutte isolate. Non c'è nessun altro nell'inquadratura. Volevo lasciarvi trasportare da tutto quello che dicono perché dicono molto più di due o tre cose. Hanno delle conversazioni vere. […] Ed è la prima volta che lo facciamo dopo molto tempo.
Sarà quindi la ripresa delle vecchie atmosfere e delle vecchie tecniche di ripresa a farci tornare ai primi episodi di The Walking Dead? Per saperlo non ci resta che aspettare la nona stagione, in arrivo il 7 ottobre.