# #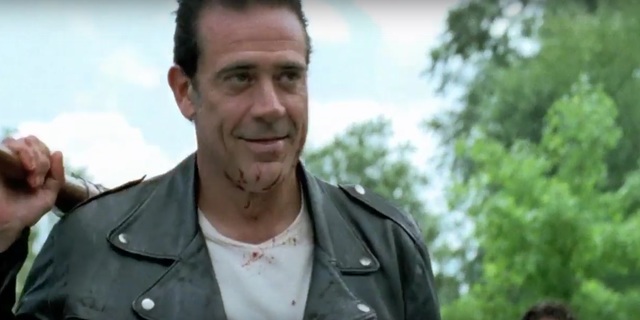 # #
D'accordo, The Walking Dead non è un capolavoro. O meglio, alcune puntate lo sono e in generale si può dire che sia una serie molto apprezzata, però oggettivamente ha i suoi demoni.
Non c'è via di mezzo,  o la detesti oppure la ami alla follia: nel primo caso la odi a causa delle stronzate che ti rifila a ogni stagione, nel secondo la adori proprio grazie a queste assurdità.
# #
Quindi per i fan di The Walking Dead la vita non è sempre facile: le battutine e i commenti sarcastici ci perseguitano, i meme si riversano a tonnellate sulle nostre bacheche di facebook, deridendo i modi rozzi di Daryl e l'espressione stupida di Rick nel blocco C (Coral! Vuoi sentirne una bella, Coral??) e nel frattempo la serie sforna episodi non esattamente brillanti… Eppure a noi piace.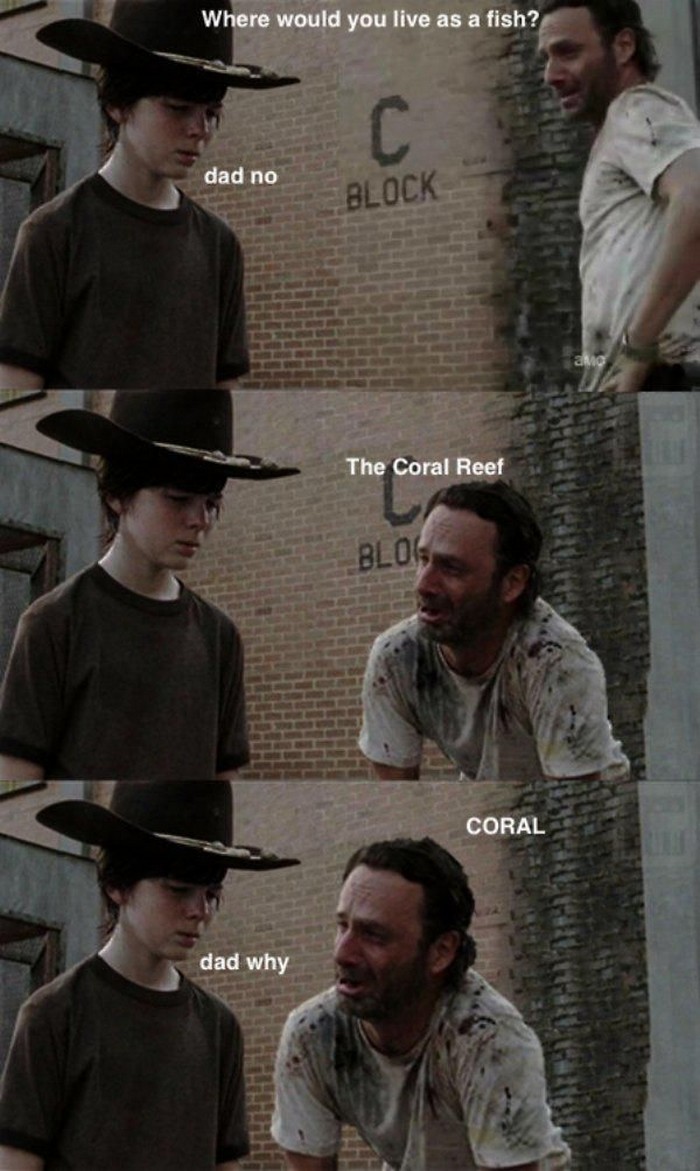 Ci rendiamo conto del fatto che questo show dei problemi, e anche parecchio grossi. Ma ci piace. Magari è questione di abitudine, non so, forse siamo ancora legati ai tempi in cui era tutto nuovo: gli zombie, il gruppo, i personaggi, la sopravvivenza estrema. Forse è l'aspetto filosofico della storia ad appassionarci, a renderci disposti a sacrificare una trama avvincente in onore di lunghe puntate dedite a esaminare i risvolti psicologici dei protagonisti.
O forse semplicemente ci divertiamo a seguire ogni stagione solo per il gusto di mangiarci le mani e urlare davanti allo schermo, succubi di un perverso meccanismo masochista oppure megalomane (puntare il dito contro le cavolate degli sceneggiatori ci fa sentire più intelligenti). Comunque sia, abbiate pietà di noi: dobbiamo già sopportare un telefilm che ci manda in bestia, e di certo non abbiamo bisogno di altre prese in giro; sappiamo che quando si parla di The Walking Dead non è difficile trovare un pretesto per ridere a crepapelle, ma… Non gettate sale sulla ferita, per favore!
Cose da non dire a un fan di The Walking Dead (per non infierire)
1.  Breaking Bad e The Walking Dead sono figli della AMC: BB è il primogenito laureato, bello e con il Mercedes, TWD è quello che serve le patatine al fast food e gira con la vecchia Panda della nonna
2. Don't dead open inside?
3.  Rick Grimes vestito da sceriffo sembra uno dei Village People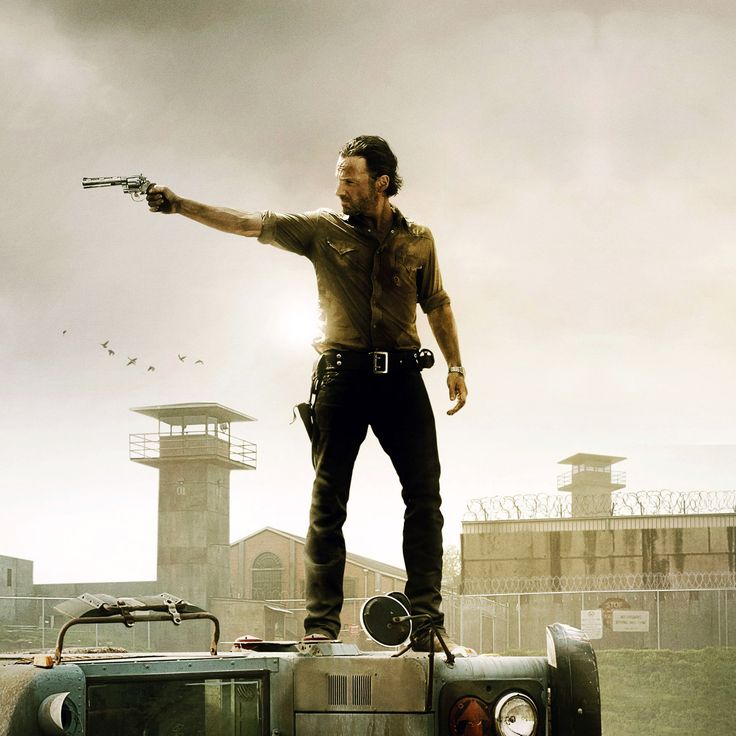 4. E comunque a uno con una faccia così non lascerei gestire nemmeno la casa della bambole