È da poco andato in onda il finale di questa decima stagione di The Walking Dead, quasi tutta incentrata sullo scontro tra il nostro gruppo di eroi e i Sussurratori, capeggiati da Alpha.
Alpha è entrata in scena con un'affascinante storia alle spalle (donna sottomessa che si ribella al proprio destino, fino a diventare un automa del tutto incentrato solo sulla sopravvivenza del più forte, a ogni costo). Abbiamo piano piano imparato a conoscerla in molte sfaccettature, le rare luci e le moltissime ombre.
È veramente lei la cattiva per eccellenza di The Walking Dead?
Vediamola a confronto con altri cattivi iconici della serie tv del passato.
1) Il Governatore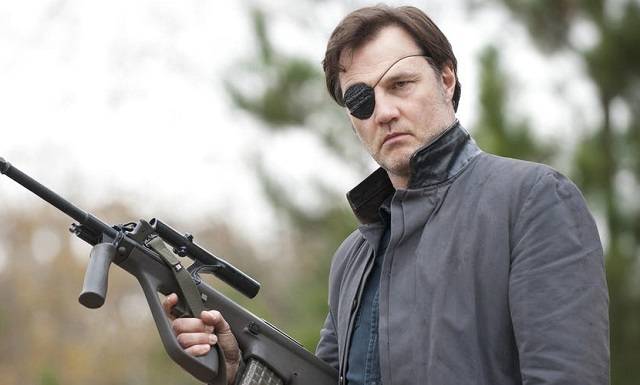 È il primo vero villain, per molti cattivo tra i cattivi, che incontriamo in The Walking Dead. Folle, megalomane, privo di scrupoli, non esita a decapitare Hershel, a uccidere Andrea (che, a modo suo, amava) e a persistere nel suo programma di vendetta nei confronti di Rick e il suo gruppo. Arriva a distruggere la prigione, per cosa? Per morire anche lui per mano di Michonne.
Eppure, il Governatore era, a suo modo, ancora un essere umano. Era riuscito a creare una comunità funzionante, per quanto guidato da un programma abbastanza discutibile. Aveva dei sentimenti, teneva a qualcosa (principalmente se stesso).
Crudele? Certo.
Il più crudele? Assolutamente no.