Attenzione! Sono presenti spoiler sul finale di metà stagione di The Walking Dead 10.
Il finale di metà stagione di The Walking Dead 10 ha visto il gruppo di Daryl e Carol cadere nella trappola di Alpha, e Michonne – pronta per uscire di scena – su una barca in compagnia di un nuovo personaggio, diretta all'isola di Bloodsworth, a Tangier Sound.
La showrunner Angela Kang ha rivelato, a tal proposito, che la Michonne di Danai Gurira non ha ancora finito con l'universo The Walking Dead, e che la sua storia verrà approfondita nel corso della seconda parte della decima stagione.
Come mostra anche un frame del teaser trailer della 10×09:
In un'intervista con Deadline, la showrunner ha dichiarato:
Con la prossima metà della stagione, c'è ancora una parte di storia da raccontare riguardo Michonne, ed è stata forse una delle cose alle quali è stato più divertente lavorare. Abbiamo passato del tempo a pianificare tutto, proprio perché il personaggio aveva a disposizione solo un numero limitato di episodi quest'anno. Abbiamo esaminato le diverse opzioni e scelto quel percorso che avrà risonanza sulla storia e risonanza a livello personale per lei. Inoltre, Michonne sta soffrendo per la morte del suo amico Siddiq. Lui era molto legato a Carl, e dopo la morte di Carl, credo che Siddiq abbia assunto molta importanza, e questo giocherà anche un ruolo significativo con il proseguire della storia [di Michonne].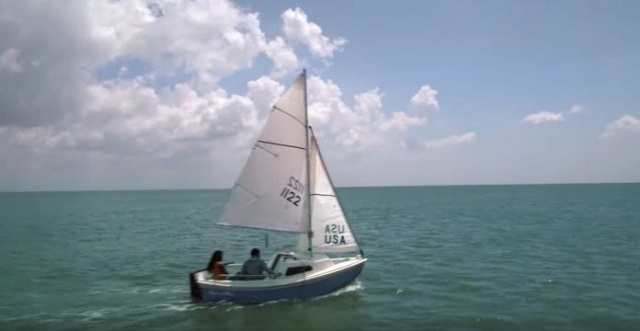 Alla fine della prima metà di The Walking Dead 10, l'abbiamo vista salpare con Virgil e ci sarà ancora un po' da viaggiare, quindi non rivederemo subito Michonne, ma non posso spifferare di preciso quando tornerà.
La Kang ha anche provato a spiegare il motivo per il quale la storia ha preso questa direzione, dopo che l'attrice ha espresso il suo desiderio di lasciare lo show:
C'è ancora una parte rimasta da rivelare, ma abbiamo fatto in modo che si creasse l'opportunità giusta per farla uscire di scena. Abbiamo pensato potesse essere interessante, a questo punto della stagione, raccontare una storia che veda Michonne decidere di aiutare qualcuno un po' complicato.
Dopo The Walking Dead 10, Danai Gurira sarà impegnata come attrice e showrunner per la serie Americanah di HBO Max, basata sull'omonimo best-seller della scrittrice nigeriana Chimamanda Ngozi Adichie.
The Walking Dead 10, invece, tornerà con i nuovi episodi a partire dal 23 Febbraio 2020 su AMC.
LEGGI ANCHE – The Walking Dead 10×08: ciò che non crolla