The Walking Dead è tornata con il terzo episodio della nona stagione.
Il titolo dell'episodio 9×03 di The Walking Dead, Segnali d'allarme, è il perfetto preambolo di tutta la puntata. Pezzi del puzzle che non combaciano, sfiducia, tradimenti interni ad ogni gruppo, tutto che non va come dovrebbe andare.
Il final warning (avvertimento finale) è per Rick Grimes. Ci sono stati segnali durante la costruzione del futuro. La morte di Justin, anzi l'omicidio di Justin è la goccia che fa traboccare il vaso. La rotta tracciata da Rick è senza dubbio quella più "giusta", ma non è l'unica rotta. Per altre persone è più facile pensare di poter finire la guerra uccidendo i Salvatori rimasti, piuttosto che perdonare chi ti ha massacrato la famiglia.
Tutto l'episodio ruota attorno alla contrapposizione tra quello che era e quello che potrebbe essere. Le parole di Rick dirette a Daryl sono forti, ma al tempo stesso aiutano a mettere in risalto l'abisso che si sta creando tra i due modi di pensare.
Daryl è arrabbiato e arriva a fare i nomi di Glenn, Abraham e Sasha nel tentativo di scuotere Rick dal suo equilibrio. Forse però l'arciere sta dimenticando che c'è stato un momento in cui anche "suo fratello" voleva uccidere tutti i Salvatori, dal primo all'ultimo. Quindi riesce a ribattere:
Daryl, so che non condividi tutto quello che stiamo facendo qui. Ti chiedo solo di provarci. Fallo. Lascia che la gente lo veda. E forse tutti passeranno da quello che è successo a quello che potrebbe essere e allora, solo allora, forse potrebbe essere una delle decisioni migliori che tu abbia mai preso. Come non uccidere un tizio che ha lasciato tuo fratello su un tetto a morire.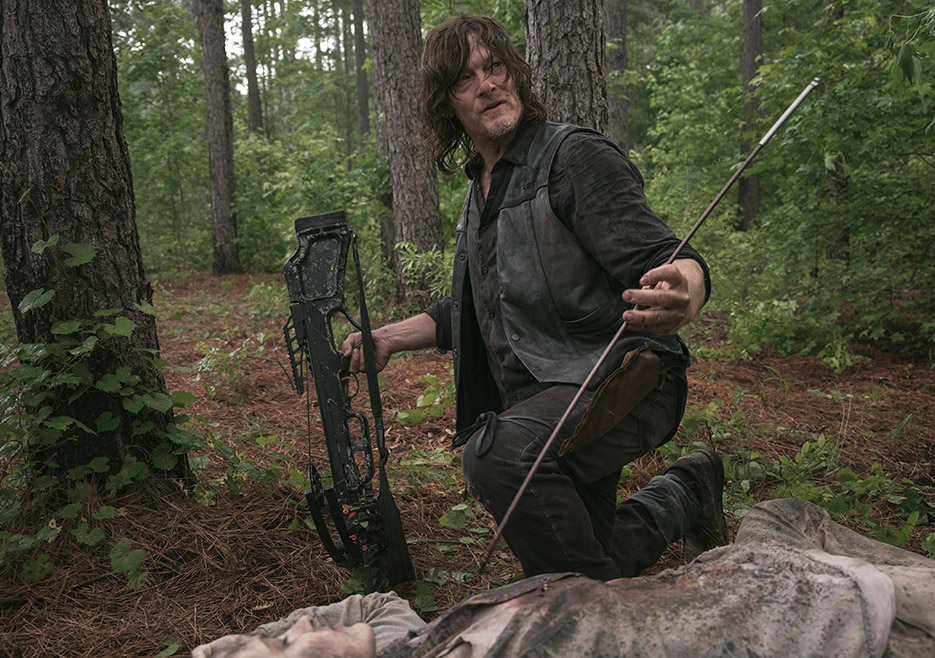 L'episodio inizia con il futuro, con una bella giornata di luce e tanta serenità. Poi termina con il buio, la notte, la diffidenza e le bugie.
Un raggio di sole entra in casa quando Rick apre la porta. Illumina le manine di Carl e Judith sulla parete. L'ex sceriffo che in questa puntata ha ripreso un po' il suo ruolo confessa a Carol che non passa giorno senza che lui senta di dover uccidere Negan. Ogni giorno egli combatte una battaglia contro se stesso e contro la sua sete di vendetta.
Riesce ad andare avanti solo per onorare i morti, solo per riuscire finalmente a cogliere un pomodoro maturo dagli orti di Alexandria. Lo fa solo per riuscire a realizzare il nuovo mondo, il sogno di Carl.
Non è un caso che dal lato opposto, sempre con un pomodoro, Jed lanci l'esca della sfida a Maggie. I Salvatori non accettano più di essere comandati e indifesi. Non accettano di lavorare serenamente al ponte (al futuro) se non sono davvero considerati parte di quelle comunità. Quindi Jed si fa portavoce di una rivolta che non appartiene a tutti, ma che etichetta tutti e spezza definitivamente l'equilibrio.
Non posso credere che lavoriamo per quegli stronzi.

Gli stiamo dando una chance.
E per chi è quella possibilità se non per tutte le persone? Il futuro si costruisce dalle fondamenta, dalle persone. Per questo è giusto chiedere ad una persona fidata di tenerne d'occhio un'altra, per questo è giusto volersi sposare, fare un bambino e costruire una nuova famiglia.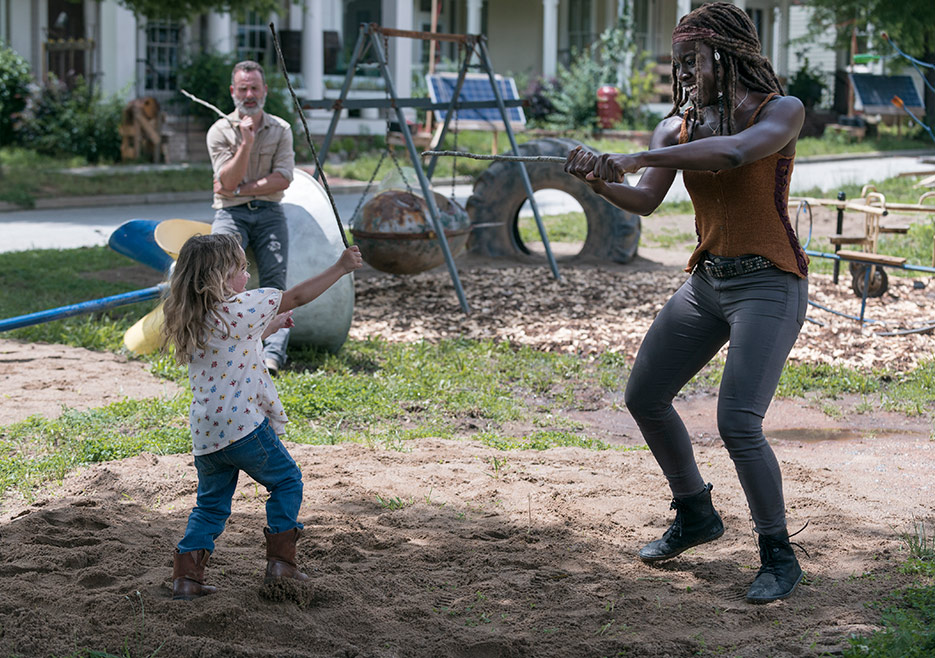 "Non accadendo nulla di terribile si fermò e decise di aspettare per quello che sarebbe stato in futuro" 

(La favola di Judith)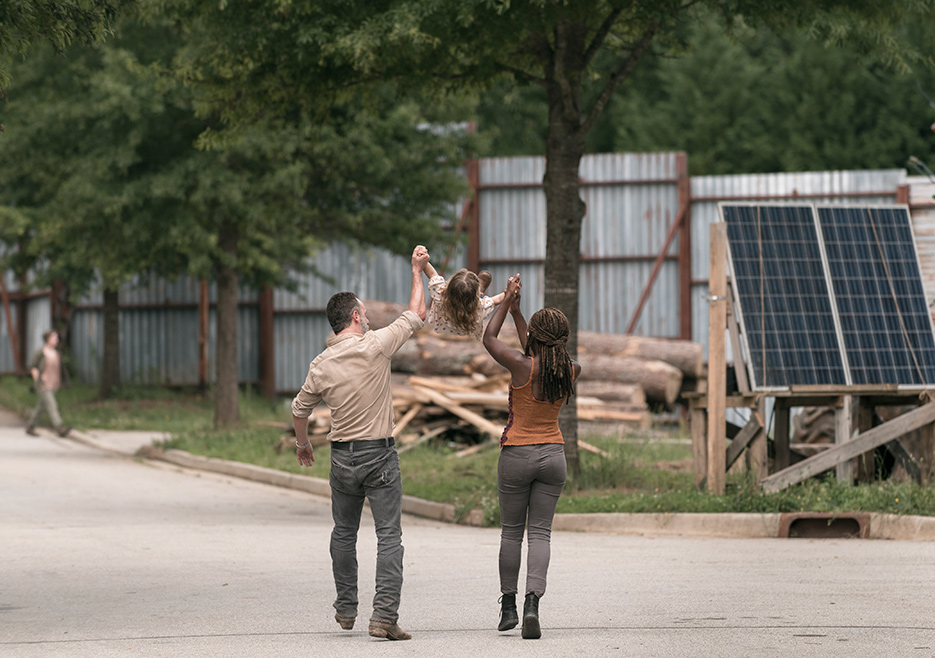 Mentre i Salvatori continuano a sparire o a provocare, Rick cerca di ricordare ad ognuno che le vite valgono più di qualunque cosa.
Non esistono buoni o cattivi in The Walking Dead. Non più.
Uccidersi a vicenda quando il mondo appartiene già ai morti? Non è il modo giusto, non più.
Ma per quanto Rick possa aver ragione, Carol riesce a dargli un punto di vista più reale della situazione. La scelta per quel futuro in realtà non spetta a nessuno se non ad ogni singola persona delle comunità. Ogni Salvatore, ogni membro di Oceanside, gli abitanti di Hilltop, tutti devono decidere di stare dalla stessa parte. Se qualcuno non si fida o decide che non ne vale la pena il ponte crolla. 
Maggie ne è consapevole e fino all'ultimo cerca di seguire il piano di Rick, pur con qualche riserva. Gabriel ci prova, dona tutta la sua fiducia e protezione ad Anne ma come in un cerchio infinito che rappresenta il suo passato e i suoi tradimenti, egli viene tradito a sua volta.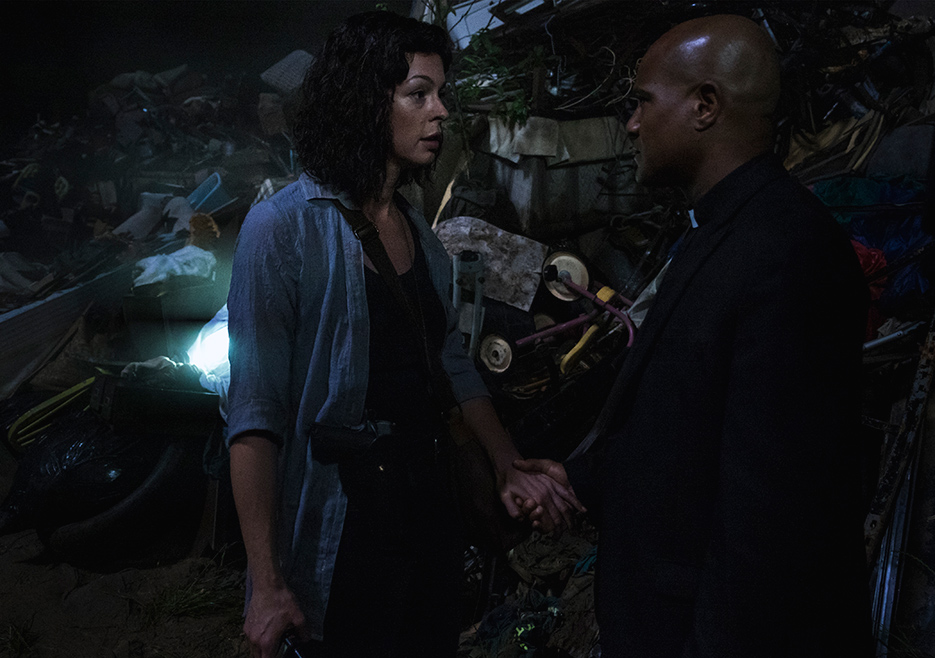 Gli elicotteri non sono una fantasia, così come il futuro progettato da Rick.
E' tutto vero, è tutto possibile. Il futuro è reale, ma lo sono anche tutti gli ostacoli per arrivarci. Un coltello puntato alla gola di Carol può diventare un'occasione per dimostrare alle persone che si può rispondere in modo diverso. Allo stesso tempo un'esecuzione pubblica può motivare un gruppo di persone a reagire.
Maggie si rende conto di aver cambiato definitivamente le regole. Daryl la appoggia senza battere ciglio, nonostante le parole di Rick. Armati delle loro convinzioni affermano di voler raggiungere Negan, probabilmente per chiudere il cerchio.
Quindi è giusto non uccidere Jed che ha minacciato Carol? O non è giusto uccidere Arat per qualcosa che ha commesso in passato su minaccia? E' giusto nascondere un segreto grande come un elicottero se tutti ti accusano di un omicidio che non hai commesso?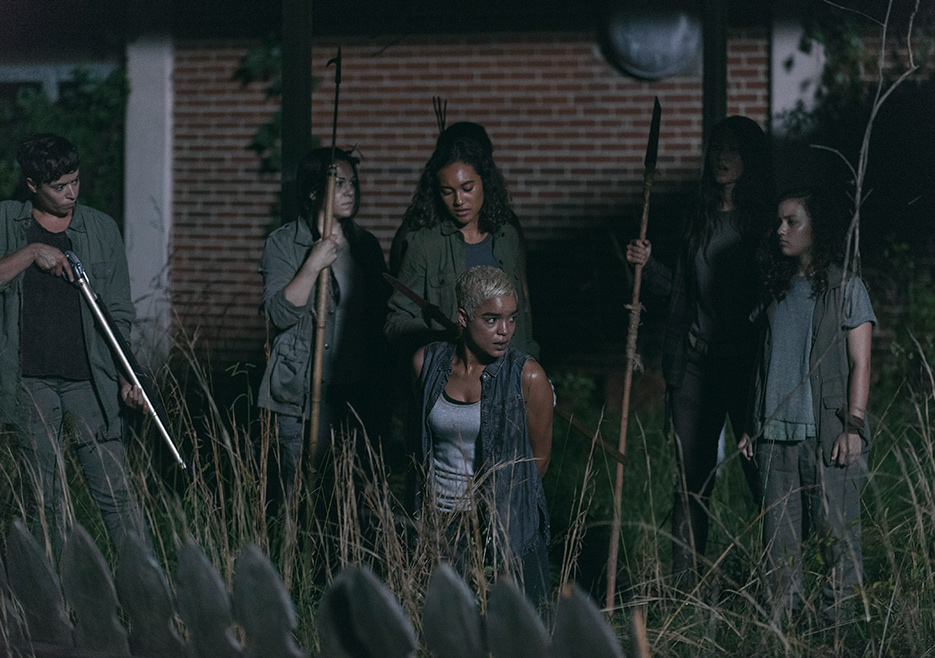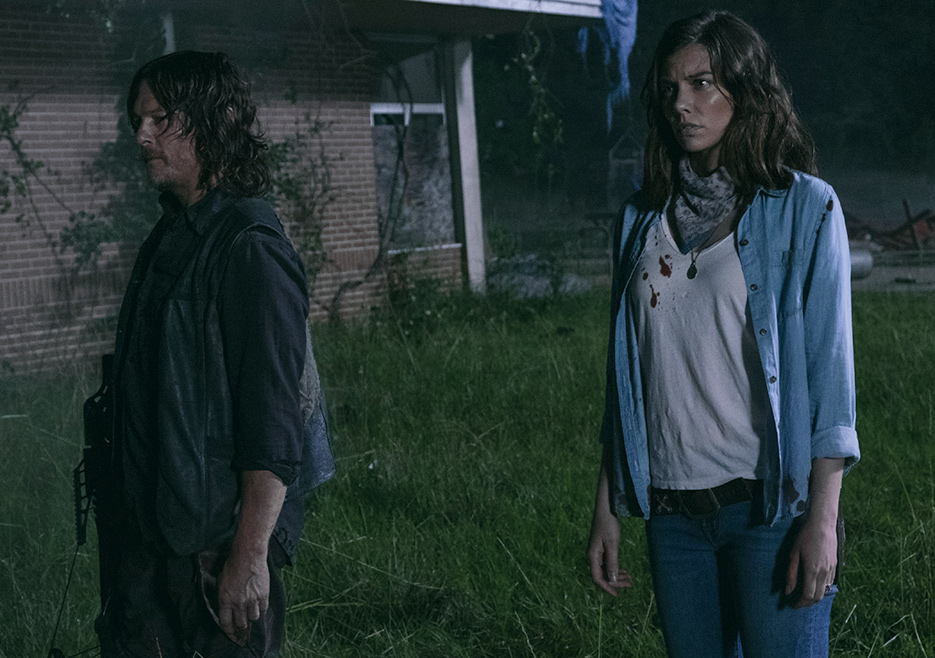 Prima di salutarci, vi invitiamo a passare dalla nostra gemellata The Walking Dead ITA Family. Sulla loro pagina Facebook troverete anche il promo sottotitolato!
Non dimenticatevi di passare anche dai nostri amici di:
Caryl Italia e Dwighty Boy – Austin Amelio Italia
FIGHT the Dead. FEAR the living – The Walking Dead gdr