2) JIMMY (2X13)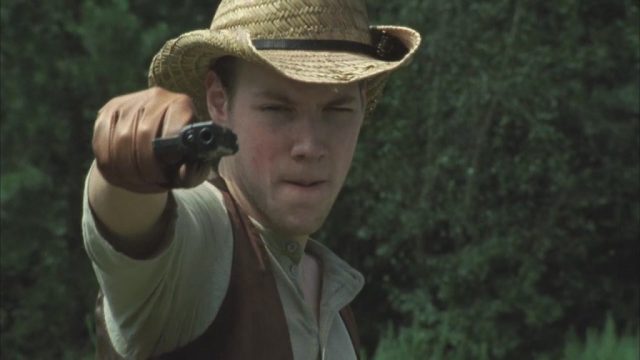 C'mon man, don't give me any of that gangsta shit. —T-Dog a Jimmy
Alzi la mano chi letto questo nome ha esclamato immediatamente "ma sì! Il fidanzatino di Beth". Avanti, non siate bugiardi, almeno un po' ci avete dovuto riflettere.
Jimmy viveva nella fattoria insieme ai Greene e agli altri personaggi incontrati nella seconda stagione. Per ammissione dello stesso Hershel, pur non essendo suo figlio, ormai era considerato parte integrante della famiglia.
Una volta che i vaganti hanno invaso la fattoria, il ragazzo è stato tra i primi a cadere. L'ennesima fine tragica (e scriptata) a cui abbiamo assistito in The Walking Dead.
Pochi si ricordano di Jimmy, ma probabilmente neanche Beth si ricordava più di lui.
3) THEODORE "T-DOG" DOUGLAS (3X04)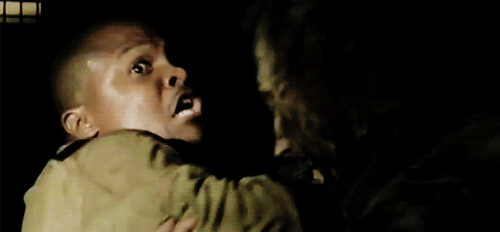 MORE T-DOG! — T-Dog's crew
Qui il discorso si fa serio! Scherzi a parte, lasciamo alle spalle l'ilarità di quei fan (tra cui noi) che gridavano a gran voce di volere "più T-Dog" nel corso dello show di AMC.
La dura verità è che il personaggio interpretato da IronE Singleton non è mai riuscito a spiccare per carisma e azione. Eppure parliamo di uno dei membri originali del gruppo di sopravvissuti di Atlanta, rimasto con noi per ben 3 stagioni. Ecco infatti, 3 stagioni trascorse da assoluta comparsa.
La sua fine, divorato dai vaganti all'interno della prigione per permettere a Carol di scappare, ha lasciato con l'amaro in bocca alcuni di noi ed è anche passata in secondo piano rispetto alla scomparsa di Lori, avvenuta nello stesso episodio.
A pensarci bene, nessuno dei suoi vecchi compagni sembra sentirne la mancanza. Rimane comunque l'interrogativo: come sarebbe stato The Walking Dead se ci avessero concesso "più T-Dog"?