In questo particolare 2020, siamo arrivati a The Walking Dead 10×15 che è un finale di stagione senza sapere di esserlo. Per scoprire le sorti del nostro gruppo di eroi dovremo aspettare chissà quanto, per ora accontentiamoci delle nostre pagelle.
Per un resoconto approfondito di The Walking Dead 10×15, trovate QUI la nostra recensione.
In un momento di social distancing, andiamo controcorrente e questa volta le pagelle saranno tutte a coppie.
Negan e Lydia 7 – Se fosse per Negan, questa coppia meriterebbe un 10, se fosse per Lydia, non strapperebbe la sufficienza.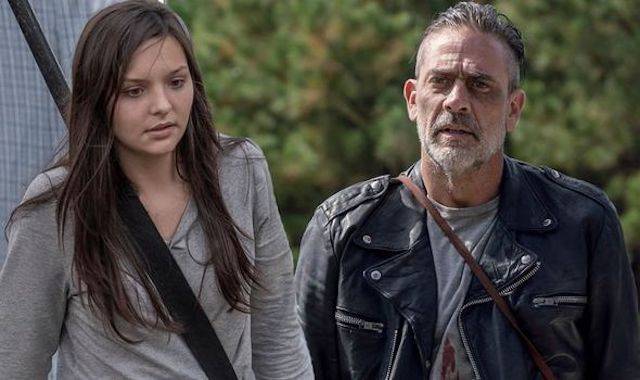 Negan è ormai a un passo dalla beatificazione: è diventato un vero buono e si stenta a riconoscere il leader sbruffone e arrogante che ha fatto a pezzi Abraham e Glenn. Per Lydia è diventato, paradossalmente, un padre putativo, perché è il primo a preoccuparsi di lei e della sua sanità mentale. Lydia, al contrario, sente il dolore della perdita della madre: la stessa madre che era pronta a ucciderla, che l'ha maltrattata, sacrificata, svenduta e insultata per anni. Che l'ha costretta a una vita non degna di tal nome.
Cara Lydia, tu dovresti fare una statua d'oro al buon Negan, perché tua madre era una pazza omicida pericolosa per te e per le persone che ti hanno accolto. Magari troverai una vera famiglia nelle persone che ti hanno accettato tra di loro.