Siamo al giro di boa di questa decima stagione di The Walking Dead, che ritorna con un episodio claustrofobico ed emozionante (trovate QUI la nostra recensione). Tornano anche le nostre pagelle e, questa volta, siamo più cattivi che mai.
Alpha e Negan 0 – Mio Dio: ma cosa hanno visto i nostri occhi? L'approccio fisico in tempi di apocalisse zombie è quanto mai poco allettante, figuriamoci con una maschera di carne in via di putrefazione sulla faccia.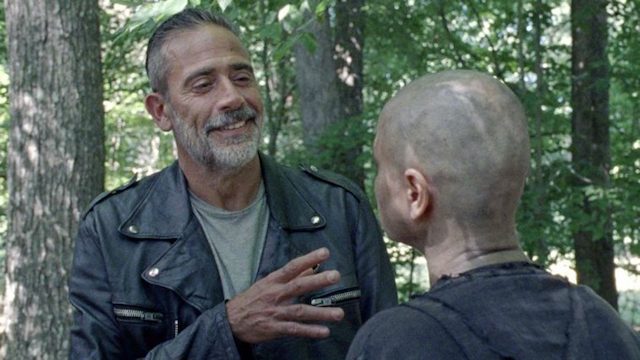 Alpha, poi, fa davvero di tutto per rendersi poco appetibile (evitiamo di descrivere l'episodio della latrina, perché, ogni tanto, anche noi abbiamo degli scrupoli).
Negan e Alpha si uniscono in un abbraccio, nudi come vermi e non si può fare a meno di pensare a quanto ci si sia scordati anche delle più basilari norme igieniche. Orrore, orrore, orrore: una di quelle immagini che vorremmo scartavetrarci dagli occhi.
Jerry 7 – Il buon Jerry è uno di quei personaggi che non si può non amare: un simpaticone bonario pronto alla battuta, entusiasta della vita e che, nel marasma di sfighe che accadono sempre a tutti i protagonisti di The Walking Dead, riesce in un'impresa davvero titanica.
Si sposa e mette pure al mondo due/tre figli bellissimi.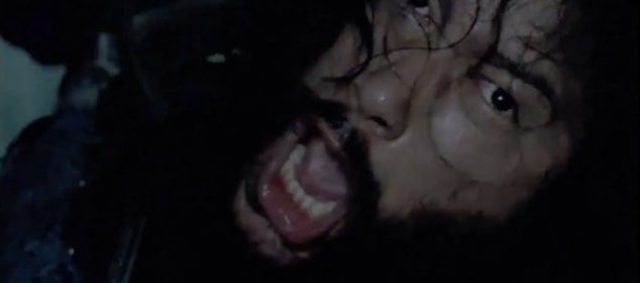 È uno dedito al sacrificio, non a caso è stato per anni la spalla di Ezekiel, anche, anzi, soprattutto nei momenti bui. Fino a oggi un personaggio un po' così, sullo sfondo, che andava bene perché ogni tanto stemperava la tensione con le sue uscite estemporanee.
Nell'episodio 9 di The Walking Dead, ha rischiato di morire in uno dei modi più terrificanti possibili: incastrato in un tunnel con i vaganti che gli mordicchiavano le scarpe.
Un 7 di incoraggiamento ci sta tutto, se non altro per essersi salvato la vita.