L'attore irlandese Robert Sheehan ha conquistato in pochissimo tempo i cuori di molti spettatori che l'hanno visto destreggiarsi nei ruoli più disparati. La star di The Umbrella Academy, infatti, ha intrapreso la carriera di attore a quindici anni, quando ha debuttato nell'acclamato film Angeli Ribelli. La sua passione per la recitazione l'ha poi portato a ricoprire i panni di Nathan Young nella serie tv Misfits. Passando poi a vari ruoli cinematografici è arrivato nella disfunzionale famiglia Hargreeves.
Ma scopriamo qualcosa di più sull'attore che presta il volto a Numero 4 di The Umbrella Academy!
1) Si è ispirato a un personaggio di The Rocky Horror Picture Show per interpretare Klaus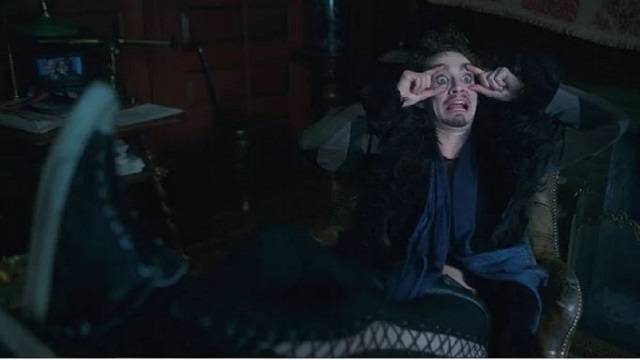 Per rendere al meglio la stravagante e complessa personalità di Klaus, uno dei protagonisti più amati di The Umbrella Academy, Robert Sheehan ha rivelato di aver preso spunto da uno dei personaggi di The Rocky Horror Picture Show: Frank-N Furter. "Di Tim Curry, l'interprete di Frank-N Furter, mi ha sempre colpito lo charme. – ha dichiarato – Il suo è un personaggo affascinante, oltre a essere un vero e proprio anarchico. Io volevo che Klaus gli somigliasse, che prendesse spunto da lui". E dobbiamo ammettere che è riuscito nell'intento!