Mentre i fan sono in attesa della seconda stagione di The Umbrella Academy sulla piattaforma streaming Netflix, la Dark Horse Comics ha deciso di pubblicare una serie di fumetti prequel su Klaus.
Creata e scritta da Gerard Way e illustrata da Gabriel Bá, l'originale serie a fumetti limitata, The Umbrella Academy: Apocalypse Suite è stata rilasciata alla fine del 2007. Molto apprezzata dalla critica e dai lettori, ha vinto il premio Eisner Award nel 2008. Da allora, altre due serie che seguono gli stessi personaggi sono uscite tra il 2008 e il 2018, con un quarto set in uscita nel 2020.
La notizia del prequel arriva tramite il New York Times. Prima del debutto della seconda stagione dello show e del quarto volume della serie principale di fumetti, la Dark Horse Comics ha deciso di far debuttare "You Look Like Death", una miniserie di sei numeri incentrata su Klaus Hargreeves, personaggio interpretato da Robert Sheehan nell'adattamento di Netflix. La mini-serie sarà scritta da Way e Shaun Simon, con opere d'arte interne di I.N.J. Culbard e scritte di Nate Piekos.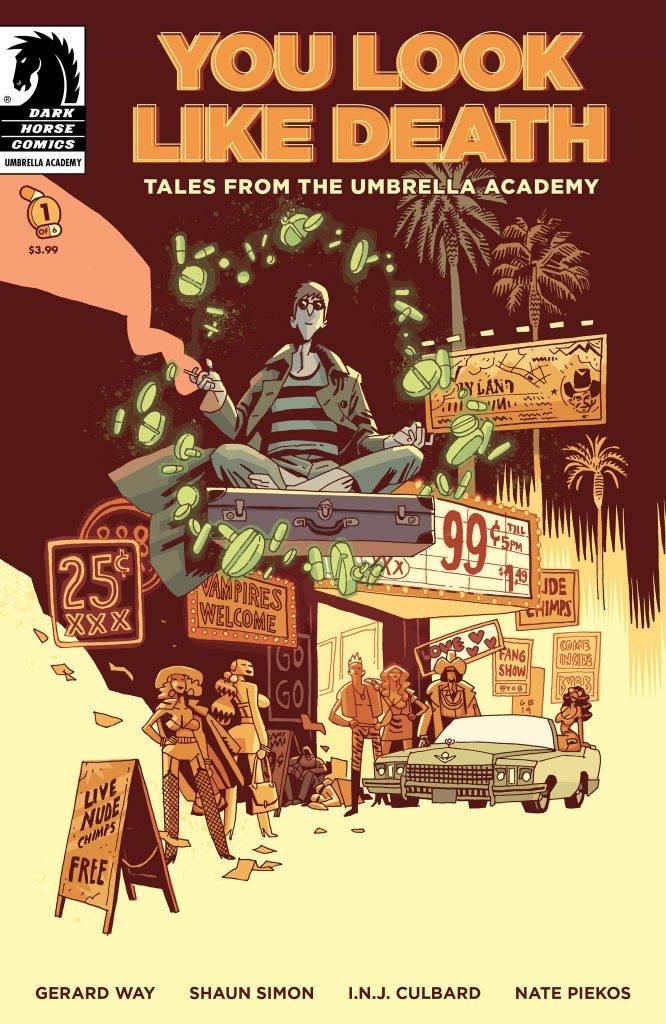 Circa dieci anni prima degli eventi dell'Apocalypse Suite, il diciottenne Séance viene espulso dall'accademia. Con la sua indennità interrotta da Hargreeves, si reca in un posto dove i suoi talenti sprezzanti saranno apprezzati – Hollywood. Dopo un picco magico sulla scorta di un vampiro-signore della droga, Klaus ha bisogno di aiuto ma non ci saranno i suoi fratelli lì per salvarlo.
Klaus è anche conosciuto come Séance in quanto i suoi poteri si riferiscono alla negromanzia, il che significa che può vedere e parlare con i morti. È possibile che questa storia venga citata o mostrata in qualche modo nello show televisivo, poiché i fumetti di The Umbrella Academy e la serie di Netflix si sono influenzati a vicenda.
Finora non è prevista una data di uscita per la seconda stagione, ma si pensa che uscirà entro la fine dell'anno. La stagione sarà composta da 10 episodi e continuerà la storia da dove è stata interrotta. Netflix ha recentemente pubblicato i primi poster. Il primo numero della prossima serie a fumetti "You Look Like Death" sarà pubblicato il 17 giugno, e si spera The Umbrella Academy segua poco dopo.