Non capita spesso che Netflix decida di pubblicare i dati delle visualizzazioni dei suoi prodotti, ma per The Umbrella Academy ne valeva la pena.
The Umbrella Academy è una tra le serie Netflix meglio riuscite degli ultimi mesi.
Questa non è una mera ipotesi, lo possiamo infatti dire con certezza dopo aver visto i dati della piattaforma!
La prima stagione di The Umbrella Academy, secondo quanto svelato da Netflix, ha interessato circa 45 milioni di utenti.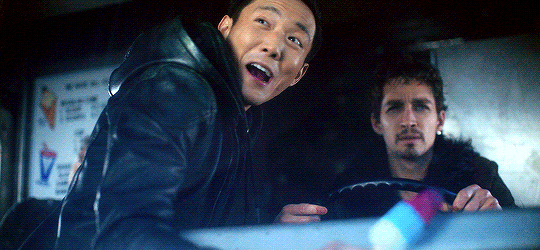 Lo show ha battuto anche le visualizzazioni di Sex Education e You, che hanno comunque colpito quasi 40 milioni di serial addicted.
È stata automatica e quasi scontata la conferma del rinnovo per la seconda stagione di The Umbrella Academy!
Il sito streaming non è solito pubblicare dati di questo genere, ma soltanto confermare il successo o il mancato successo di un suo prodotto. Come mai questa volta Netflix ha fatto uno strappo alla regola?
Da pochissimo Disney ha presentato i dettagli del proprio servizio streaming che sta arrivando, Disney+.
Netflix, dopo aver avuto una giornata in calo in termini finanziari in borsa, potrebbe aver preso la decisione di pubblicare questo tipo di dati per rassicurare i fan.
Il servizio streaming non è in calo, anzi alcuni show come The Umbrella Academy hanno avuto un successo record.
Altri esempi di risultati di successo: nell'ultimo trimestre sono stati sottoscritti 9,6 milioni di nuovi abbonamenti sparsi in tutti il mondo oltre ai 140 milioni già esistenti.
Netflix aveva puntato molto su The Umbrella Academy, il cast vede tra i protagonisti nomi molto importanti dello star system.
Ellen Page è uno dei personaggi ricorrenti, interpreta Vanya Hargreeves conosciuta anche come Numero 7, oppure nominiamo anche la cantante e attrice vincitrice di 9 Grammy e 2 premi Oscar Mary J. Blige nei panni di Cha-Cha.
Non resta che fare i complimenti alla produzione e a Netflix per aver creato uno show ricco di emozioni come The Umbrella Academy !