In molti hanno atteso questa notizia con ansia e ottimismo. Nulla era dato per certo, nonostante alcune fonti avessero già dato per certo che The Umbrella Academy sarebbe stata rinnovata. E da pochissimo il profilo ufficiale facebook di Netflix lo ha confermato.
The Umbrella Academy ritornerà infatti per una seconda stagione!
Malgrado non si sappia ancora nulla circa la trama di questo seguito, sono già stati confermati tutti i protagonisti conosciuti nella prima stagione. Inoltre alcuni rumors lasciano intendere che probabilmente lo show sarà disponibile verso il 2020, anche se il nostro augurio è che arrivi il più presto possibile. The Umbrella Academy è stata una serie tv spettacolare: è riuscita in pochissimo tempo a divenire uno dei show più apprezzati in America, e non solo.
Questa serie tv ha conquistato i cuori di tutti i suoi spettatori, raccontando le vicende di un gruppo di eroi squattrinati e imbranati. Le gesta di una famiglia atipica, piena di difetti ma dalle abilità straordinarie.
Nel cast ritroviamo Robert Sheehan, il paladino di Misfits, Ellen Page, Tom Hopper, Aidan Gallagher, Emmy Raver-Lampman, David Castañeda, Mary J. Blige, Justin Min e molti altri. Il finale di stagione della serie tv ha lasciato l'amaro in bocca a quasi tutti gli spettatori, sorpresi da una conclusione così repentina e inaspettata. Nulla lascia infatti presagire cosa potrà accadere nella successiva stagione, malgrado sul web circolino già interessanti teorie.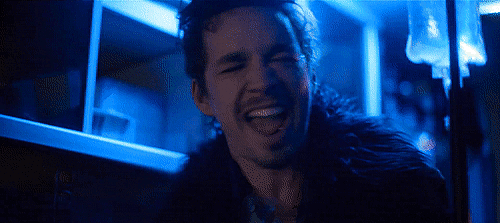 I dubbi che ha lasciato lo show ispirato ai fumetti di Gerard Way Gabriel Bá sono parecchi: dove sono finiti i fratelli Hargreeves? Come è morto Ben? L'apocalisse potrà essere fermata e, soprattutto, Sir Reginald ne era già a conoscenza?
Non ci resta che attendere quindi il seguito di The Umbrella Academy, finalmente confermato, nella speranza che il ritorno dei sette eroi sia meno disastroso della loro presentazione.